Legoland Dubai Water Park
Planning your Dubai Trips for the coming bound of exploring the world Dubai Tourism would be the best choies for the whole family, by the side of Dubai Shopping Experience, and visiting:
Traveling to the UAE would be the shining spot in your coming Tailored Vacation, Plan Now!
This unusual theme park has 40 rides and attractions across six themed areas, designed for kids under 12 years. There's a capacity to keep children entertained including pedal cars and Duplo planes, while older kids will love the Dragon roller coaster and Power Tower ride. Miniland is another highlight, with amazingly detailed little Lego versions of landmarks, such as the Burj Khalifa. Imagine a small size version of Burj Khalifa!

While there are shade structures and air-conditioned indoor attractions, the majority of the park is outdoors, so it's best avoided during Dubai's hot summer heat. There's a separate Lego-themed water park next door. There's no metro station at Legoland Dubai, so you'll need to take the Red Line south to UAE Exchange, and then it's a 15-minute taxi ride to the park entrance.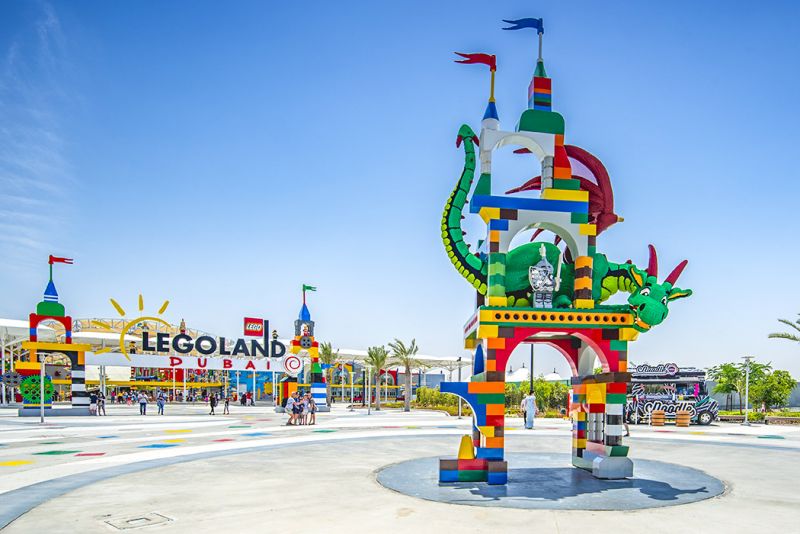 Why you have to visit Legoland?

Legoland is a family entertainment park, based on the mega-popular Lego building blocks. The fun-filled park in Dubai is part of the much-bigger Dubai Parks and Resorts, which also includes two other theme parks, Motiongate, and Bollywood Parks.

It is split into two parks, Legoland Waterpark and Legoland Theme Park. Within the main park, there's also a breathtaking Waterpark with rides that both you and your kids can enjoy. Obviously, there's no better way to beat the sweltering Dubai heat than Legoland! You will enjoy having fun and frolic with your family this summer because you will enjoy seeing one of the most popular attractions in Dubai.

With over 40 fantastic rides, family-friendly attractions, and innovative play areas for kids, Legoland is a special place. If your kids are familiar with the magic of Legos, they'll appreciate the fun and excitement of land made entirely of giant Legos. If they aren't used to playing with these tiny blocks of joy, well, now's the time to get them started! And if that wasn't enough, there's an entire waterpark made of Lego bricks waiting for you.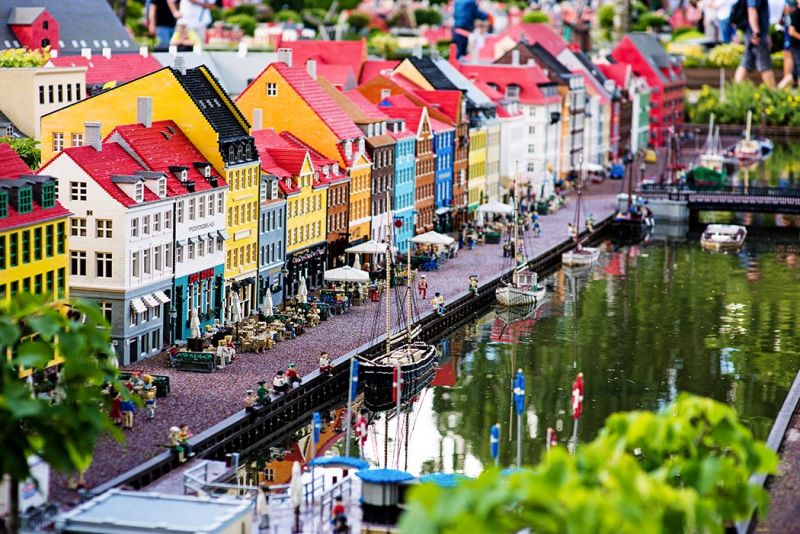 Things to do in Legoland

Get lost in the Lego city

A great starting point for getting the kids amazed and enjoyed at the same time. Here you will find amongst other featured the Driving School (suits 5 to 12-year-old), Junior Driving School (suit 3 to 5-year-old), Boat School (all ages), Rescue Academy (adult only), City Airport (juniors ride) and Sea Port, a climbing and free play area.

And on this ride, we could only take one child at a time (despite the fact two kids under 5 could easily fit with a grown-up). The older two did enjoy being able to get hands-on here, driving their own cars and boats, and helping Dad at the Rescue Academy. A great concept area for spending the perfect time with your family.

Live all the Adventure types

A real mix of activities that most of us could finally join in together! Submarine Adventure takes you underwater with Lego and real sea life on an underwater mission, but Lost Kingdom Adventure is a shooting game (all 5 of us able to sit together, though only 4 with guns), and if you were willing to get a little wet, Wave Racers surprisingly one of the biggest hits! This area will be the best in the hot weather with indoor and water activity options and is adjacent to the water park entrance.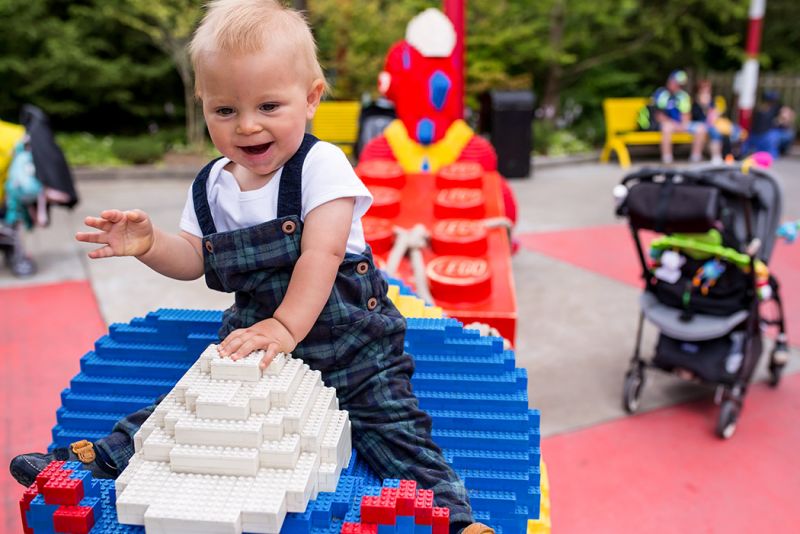 Build your Kingdom

Designed with the slightly older kids in mind, most of the more magnificent rides are in this part of the park. There is Merlin's Flying Machine which requires parental pedaling effort! Merlin's Challenge which is a very basic introduction to roller coasters for say 4 to 6 years old, Dragon's Apprentice (mini roller coaster – expect a few thrills) and the Dragon is a full-sized roller coaster! Big kids only on this one 120cm+. your children definitely will love this introduction to theme park rides and after a few nerves definitely they will get the hang of it and ask for more.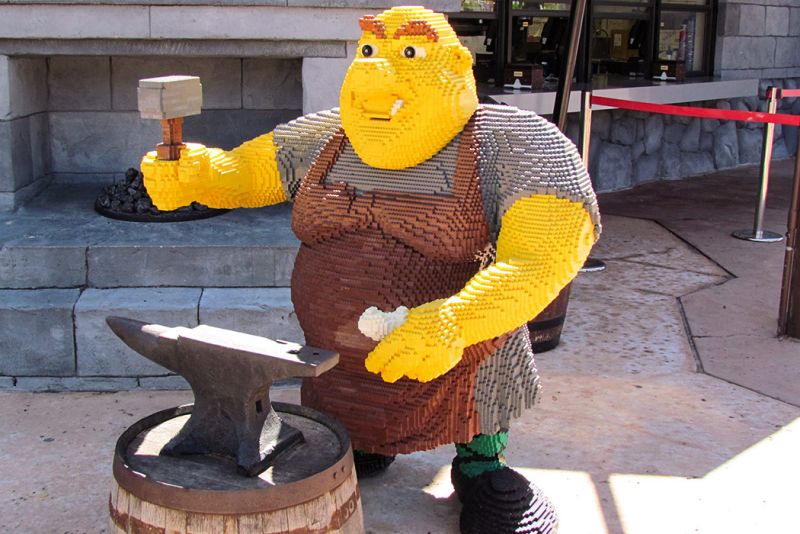 Go around in the Miniland

Without a doubt, Miniland was what he had come for! The first of its type in the world to be fully air-conditioned, it's hard not to be impressed by what's on offer in this indoor Middle East focused cityscape. The number of bricks used to complete these structures is completely unbeatable. The attention to detail, a pretty spot on. All the younger kids were in wonder at anything that moved on the models with lots of busy trucks at the airport, boats on the water and of course some Dubai Metro trains!
Some of the models like the Pyramids and the Sheikh Zayed Grand Mosque you can even crawl inside. A winner for the kids was seeing the model version of Petra that they've now seen in real life.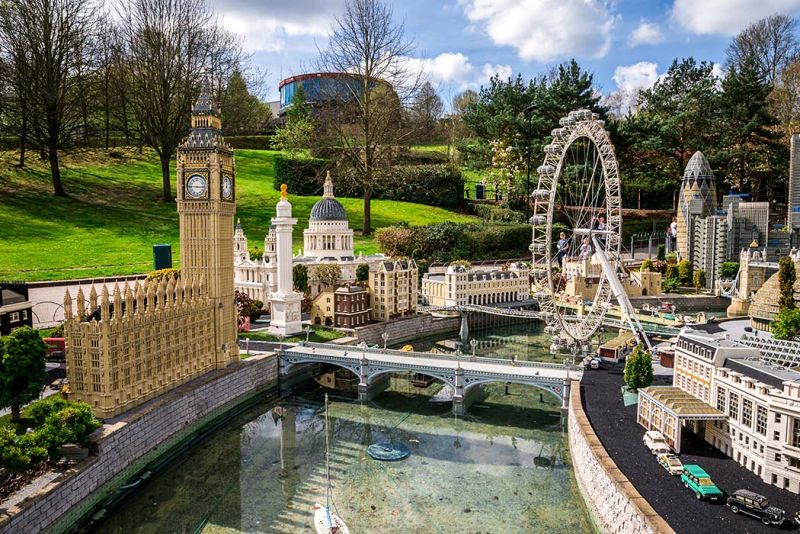 Tips to enjoy your tour to Legoland
There's a short walk from where you park your car to the entrance of the park.
Avoid high heels or uncomfortable footwear because you'll be walking around a lot!
During summers, try and reach the park after sunset. It serves two purposes, one, you can escape the heat, and two, there's something magical about being in the park after dusk.
As you would expect, weekends at the Legoland Dubai are pretty crowded. We would recommend going in during weekdays to skip the crowd.
Outside food is not allowed, except for baby food. So pack accordingly.
Bring water bottles. It will get much hot and you'll need to stay hydrated at all times.

Best time to visit Legoland in Dubai

Tourists in Dubai gathering Legoland throughout the year but the city faces extreme summers which often makes it difficult for travelers to enjoy the best of the city. Therefore, the best time to visit Legoland will also be the same as Dubai is between November to April every year.
Exploding with color and buzzing with activity, Legoland Dubai is set to become the hottest attraction for both children and the young-at-heart. The first Legoland park in the region, and seventh in the world, start to plan to visit it and make a surprise to your family and explore Legoland Dubai.