Ras Al Khor Wildlife Sanctuary
Perfect for your quick Dubai day trips, Ras Al Khor Wildlife Sanctuary means 'Head of the Creek' in Arabic. The sole place where you'll be able to spot flamingos in Dubai, the Ras Al Khor Sanctuary might not be as popular because of the shopping malls, but it's definitely a pleasantly unique experience for visitors.
The Dubai Creek, a saltwater creek which runs through Dubai, is dotted by lush mangroves and surrounded by salt and mudflats. It involves a formidable end at Ras Al Khor. This unique wetland of unspoiled nature could be a dream come true for the photographers.
Situated near town center, Ras Al Khor Wildlife Sanctuary is a perfect place to identify some rare species of birds amidst the natural beauty. A visit to Ras Al Khor offers a rare glimpse of the unseen Dubai which is vastly different from the glamorous side of Dubai.
One of the few public protected areas within the world, Ras Al Khor, is the shelter to over 20,000 birds of 67 species, making it an ideal spot for eco-friendly tourists. Although not officially so, Ras Al Khor is additionally called because of the Dubai bird park.
Famous for its pink flamingos that grab the attention in winter, you'll also recognize reefs, great egrets, cormorants, herons, black-winged shores, grey herons, sandpipers, and lots of such birds here.

What to see in Ras Al Khor Wildlife Sanctuary

Three accessible hides (platforms) house fantastically sharp binoculars: the Flamingo Hide on the sanctuary's western edge near the flamingo roost off the junction of Al Wasl and Oud Metha Rds; the Al Buhaira Lagoon near Al Jadaf; and therefore the Mangrove Hide overlooking the mangrove forest off Ras Al Khor Rd on the southern edge.
There are common sightings of broad billed sandpipers and Pacific golden plovers; in winter, great spotted eagles and other raptors are also patrolling the skies. RAKES' importance was internationally recognised in 2007 by the Ramsar Convention, a world treaty for the conservation of wetlands signed in 1971 within the Iranian city of Ramsar.
In 2016 a Ramsar delegation visited Dubai to assess the impact of encroaching construction and find ways to minimise it to preserve the integrity of the location, which has increasingly become a tourist attraction.
The sanctuary could be a 15-minute taxi ride from the closest metro.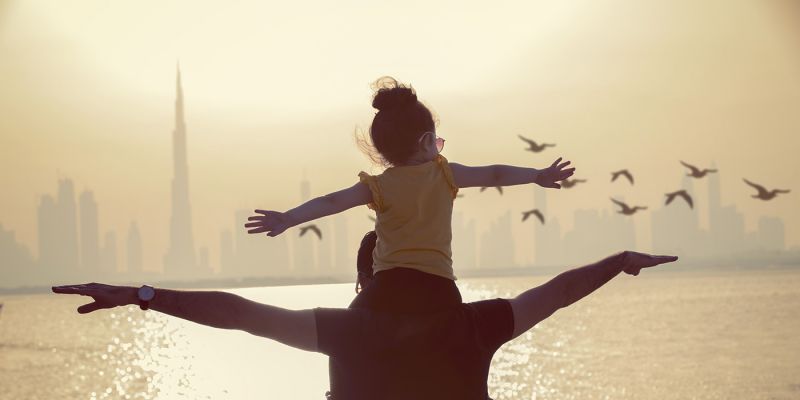 The Location of Ras Al Khor Wildlife Sanctuary

Located within the heart of Dubai, Ras Al Khor is a total 14 km off from Dubai Creek, Oud Metha road.

Everything about Opening hours and Entrance fee
Opening hours: It opens from Saturday to Thursday from 9:00 AM to 4:00 PM. Closed on Friday.
Entrance fees: For Free
Visitors should inform the Environment Department, the Marine Environment and Wildlife section and therefore the Dubai Municipality before their visit to the Ras Al Khor Wildlife Sanctuary.
Best time to go to Ras Al Khor Wildlife Sanctuary

The best time to go to Ras Al Khor wildlife sanctuary is during the winter months between October and March.Over 30,000 birds coming from West Asian and African countries make this sanctuary their home when Winter is coming. Also, it's the season when pink flamingos occupy a special place during this beautiful land.

Incongruously framed by highways, this surprising sanctuary on Dubai Creek is a very important stopover for migratory waterbirds on the east Africa–west Asian flyway. Gracious pink flamingos steal the show in winter, but avid bird watchers can spot quite 170 species during this pastiche of salt flats, mudflats, mangroves and lagoons meet a vicinity of around 6.2 sq km.