Sharjah Aquarium
With over 250 species, Sharjah Aquarium has a variety of marine life, from coral reefs and rock pools to lagoons and mangroves. Read more!
Located in l Khan, Sharjah Aquarium is a world wonder that features 20 tanks that recreate different local aquatic environments. The aquarium is one of the largest educational centres in UAE and it is run by the Sharjah Museums Authority. With over 250 species, there is a variety of marine life, from coral reefs and rock pools to lagoons and mangroves. It is amusing and entertaining completing your Dubai vacation.
Related Attractions to visit in Sharjah and Dubai: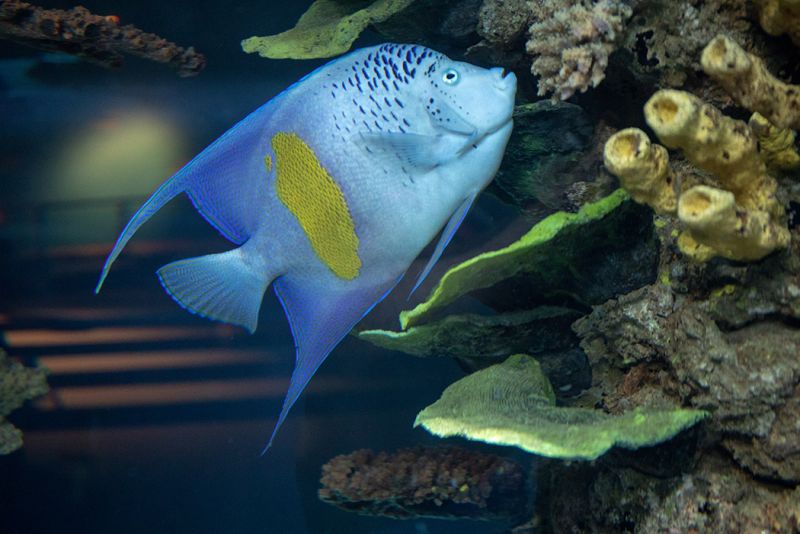 Brief about Sharjah Aquarium
The Sharjah Aquarium opened in Al Khan in 2008. Spread across a wide area of 6500 m2, it comprises 20 different aquariums on two floors. Each aquarium is filled with almost 1.8 million litres of water.
Why visit Sharjah Aquarium?
It is a chance to discover the fascinating hidden world of the deep sea. Learn about the history of Sharjah coasts and ports and enjoy close-up look at the local fish species.
What can you do in Sharjah Aquarium?

Since the aquarium is home to over 150 marine species, dwelling in the Arabian Gulf waters, you will go beyond the broad categories of sea life and learn to differentiate between them. You will get the chance to observe the magnificent sea rays, the elusive moray eels, the docile reef sharks, the beautiful clownfish and the delicate sea creatures.
Besides learning about sea creatures, you will get to discover their habitats, like coral reef, mangroves, the Khan Lagoon and the shores that surround it. It is an entertaining experience for people of all ages. It is suitable for family and friends outings.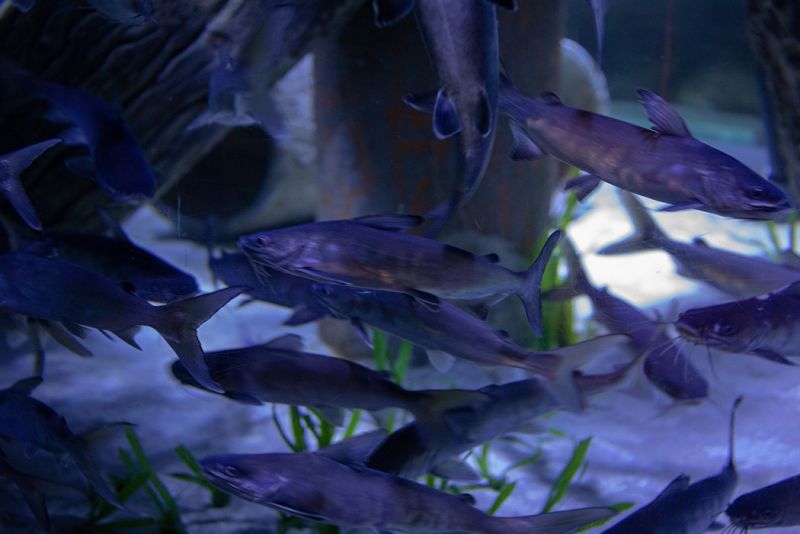 The Significance of Sharjah Aquarium
The aquarium aims to create the ideal environment for coral reefs to grow, besides spreading awareness about the severe marine pollution and its damage. Sharjah Aquarium seeks to protect the marine environment. It was not only created as a recreational space, but also was built for the purpose of familiarizing the people with marine life and introducing its importance.
In 2009, the Sharjah Museums Authority decided to broaden the aquarium by setting up a marine nature reserve. The aquarium now is a perfect safe place for sea life to breed and thrive.
Furthermore, the aquarium holds a turtle rehabilitation program. It is where the husbandry team collects and receives the injured or sick turtles and provides them with the required care, before releasing them back into the sea.
Sharjah Aquarium is organizing an annual marine environment clean-up campaign, as a part of the Sharjah Museums Authority's social responsibility initiative "Because We Care." The campaign aims at raising awareness of environmental protection and shedding lights on the value of preserving marine attractions. Besides, the campaign aims to spread awareness about the marine pollution dangers, resulting from some irresponsible individuals.
Facilities of Sharjah Aquarium
To ensure a comfortable and relaxing time for visitors, the Aquarium provides some facilities:
Free WiFi
Wheelchair access for senior citizens and people of determination
Mothers' room with changing tables for babies
A café for quick snacks and meals
A prayer room
A gift shop
Elevators and restrooms
Ample parking space
Sharjah Aquarium Opening Hours
The aquarium opens from Saturday to Thursday from 08:00 am to 08:00 pm. On Friday, it opens from 04:00 pm to 10:00 pm. The aquarium is closed on Sundays.
Tickets
AED 15 for children aged between 2 and 12
AED 25 for adults starting from age 13
For group entry charges
Children's group: AED 10 per child
Adults' group: AED 15 per person
Private school trips: AED 5 per person
Note that groups should have a minimum of 6 people to qualify for group entry charges.
Free entrance applies to
Children aged less than 2
Senior citizens aged 60 and above
People of determination
Government school trips
Note that the tickets to Sharjah Aquarium are joint for a visit to the aquarium and the Sharjah Maritime Museum.