The joy of the area of Jabel Ali seems to be an endless spectrum. After Bollywood Parks Dubai and its real simulation to the Silver screen of India, Bollywood. The theme park's architectural style continued to enrich Dubai and the UAE attractions and sightseeing, like what we can see in;


Motiongate Dubai, Hollywood theme park inside Dubai Parks and Resorts. The cinema-themed park includes that of Bollywood must have been completed by the presence of The American cinematic themed Hollywood, Motiongate. The theme park was opened on December 2016.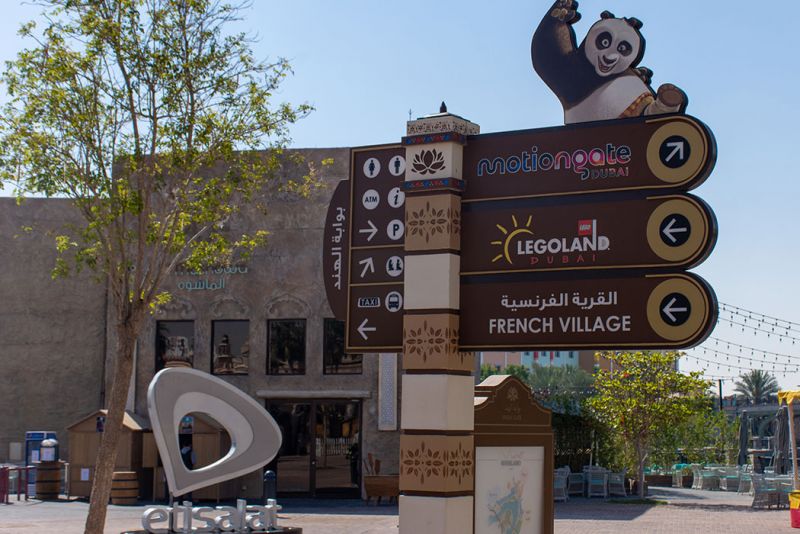 Motiongate Dubai project is operated under the management of Dubai Parks and Resorts. The theme park was planned to be opened in October 2016, yet due to the coincidence with Legoland Waterpark Dubai Resort had the same opening date, Motiongate theme park had to get its opening ceremony in December 2016.
Motiongate Dubai is considered the largest Hollywood-simulated theme park in the Middle East. The Theme park is gathering a major 3 studios for the first time in one place. Motiongate Dubai is simulating the American cinema studios in themed areas focused on Dreamworks Animation, Columbia Pictures, Lionsgate, and Sony Pictures Studios including the Smurfs. Motiongate themed park with its studios is featuring 27 rides and attractions, 15 live-simulating entertainment experience, 9 themed restaurants and cafes, 15 retail outlets, and above all 13 most blockbuster movies in Hollywood