Ferrari World Abu Dhabi
It's a fast and furious fun time for all ages at Ferrari World Abu Dhabi, the world's first Ferrari theme park and the largest attraction of its kind you can include in Dubai vacations. Ferrari World Abu Dhabi is mostly an indoor amusement park located on Yas Island in Abu Dhabi and has the record for the largest space frame structure ever built.
Explore World Ferrari World Abu Dhabi with Memphis Tours in Dubai Trips Now!
Construction
The foundation stone for the park was laid on 3 November 2007 and it took three years to finish the park. It was officially open to the public on 4 November 2010. The park covers an area of 86,000 square meters.
Unique Rides and Attractions
The park tells the Ferrari story with much passion and excitement through more than 37 exhilarating and educational rides and attractions and you get the chance to have interactive shopping and authentic Italian dining experiences. Beneath its huge, iconic red roof, you will find many exciting attractions and rides, including the Formula Rossa, the world's fastest roller coaster, reaching speeds of 240 kmph; Galleria Ferrari, the world's largest Ferrari gallery, other than Maranello in Italy, it has an interactive display of cars from 1947 to the present; and Speed of Magic, a fantastic 4-D adventure that goes through deep green jungles, icy caves and ravines and to the mouth of a fiery volcano.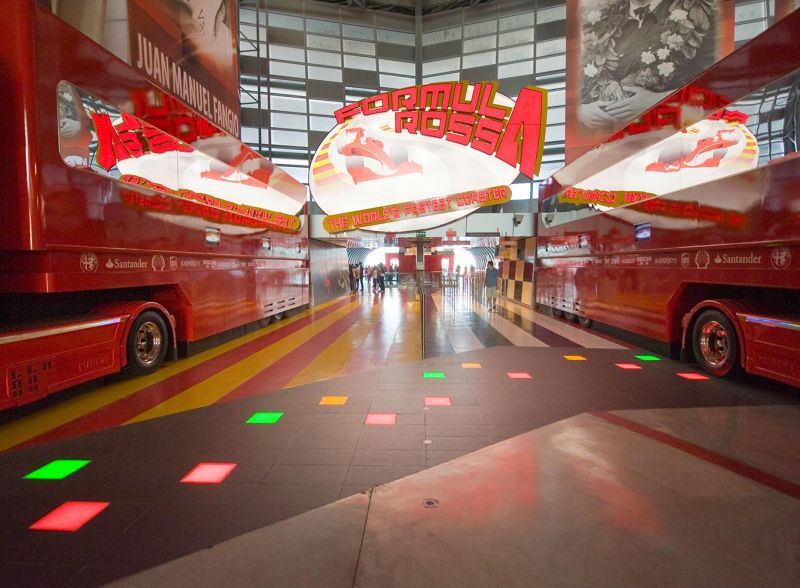 Opening Hours: Daily, 11am – 8 pm
Experience the Ferrari feelings in its purest form and get an adrenaline rush at every corner at Ferrari World Abu Dhabi through one of our Dubai Travel Packages.
Personalized Travel Services

Whatever your travel dreams, together we can custom-design the perfect itinerary with highly personalized services just for you

We Speak Your Language

A multilingual website offers content in 6 different languages English, Spanish, Portuguese, French, Italian and German

Flexibility to Change

We know how important it is for travellers to have the flexibility to change their itinerary due to some reasons or force majeure

Your Safety and Security

A professional will accompany the guests to all of the places; they will never be left alone to fend for themselves

High Quality Service

We do believe honestly that quality should come first and quantity would come later and our main objective focused on (Quality is our Top Priority)

Customer Service 24/7

We offer Customer Support 24 hours a day, 7 days a week by phone and email for questions about our tours and services

Support Sustainable Tourism

We are attempting to make a low impact on the environment and local culture, while helping to generate future employment for local people

Secure Online Payment

Our website is protected by the world′s most secure online payment system VeriSign Secure

Secure Website by MacAfee

Memphis Tours website is a McAfee Secure site that helps keep you safe from identity theft, credit card fraud and spyware