Burj Al Arab Facts
Burj Al Arab Facts: The hotel's distinctive sail-shaped silhouette has made it an iconic symbol of modern Dubai. Often voted the world's most luxurious hotel, the Burj Al Arab is one of the region's most famous tourist landmarks. Built on a triangular man-made island, the billowing sail-like structure rises 321 meters above the sea and the hotel's atrium lobby is the tallest in the world.
The Burj Al Arab sets a new standard for hospitality superlatives, including an underwater aquarium restaurant that you reach through a simulated submarine voyage, a fleet of Rolls-Royces on the forecourt and the famous helipad that has hosted numerous celebrity stunts. Where else will your cappuccino be sprinkled with gold dust?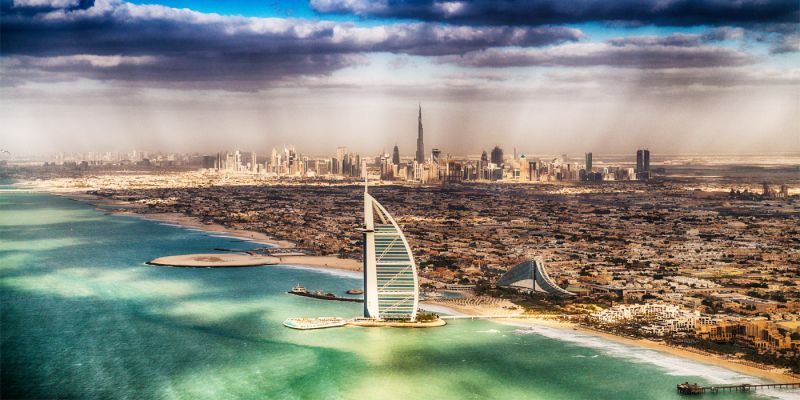 The Burj Al Arab Jumeirah stands at 321 meters high. In fact, it is 14 meters taller than the Eiffel Tower and only 60 meters shorter than the Empire State building.
The whole building sits on a man-made island. Located 280 meters off the shores of Dubai, and accessible through a bridge road that is 340 meters long.
The construction of the building began in 1994, and it took 2 years to reclaim the island in the Gulf and then 3 years to build the building itself.
In addition to being the tallest hotel in the whole world, the Burj Al Arab Jumeirah has also broken a number of records. The hotel also broke the Guinness World Record in 2008 for the most expensive cocktail and the world's largest tin of caviar in 2016.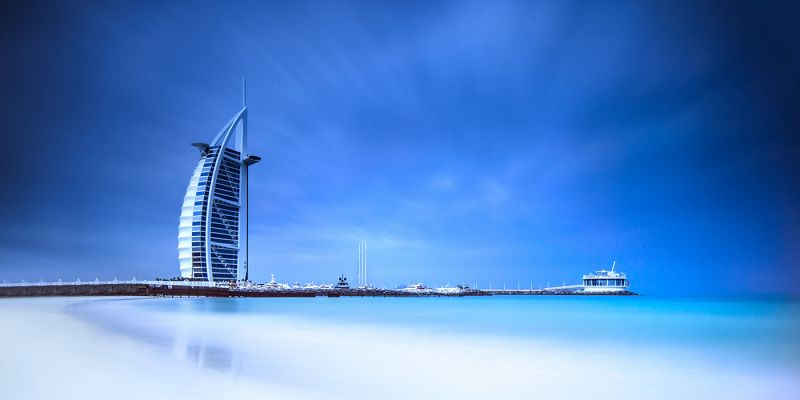 Concerning decorations, millions of parts of mosaic tiles were used to decorate the swimming pools. The two pools were decorated with an amazing 10 million gold and azure mosaic tiles.
The ceiling of Junsui restaurant of the hotel is the largest Swarovski crystal ceiling in the entire world with 21,000 crystals used to represent the Milky Way. How impressive is that!
A totally interesting fact to know is that the Terrace of the Burj Al Arab was shipped over from Finland to Dubai. The structure of The Terrace was constructed in a cruise ship and yacht production facility in Finland before being shipped to Dubai in six separated pieces to be gathered in Dubai.
Travel Experience Since 1955

Memphis Tours is one of the pioneers which have great impact on travel industry for more than 55 years of experience.

Personalized Travel Services

Whatever your travel dreams, together we can custom-design the perfect itinerary with highly personalized services just for you

We Speak Your Language

A multilingual website offers content in 6 different languages English, Spanish, Portuguese, French, Italian and German

Flexibility to Change

We know how important it is for travellers to have the flexibility to change their itinerary due to some reasons or force majeure

Your Safety and Security

A professional will accompany the guests to all of the places; they will never be left alone to fend for themselves

High Quality Service

We do believe honestly that quality should come first and quantity would come later and our main objective focused on (Quality is our Top Priority)

Customer Service 24/7

We offer Customer Support 24 hours a day, 7 days a week by phone and email for questions about our tours and services

Support Sustainable Tourism

We are attempting to make a low impact on the environment and local culture, while helping to generate future employment for local people

Secure Online Payment

Our website is protected by the world′s most secure online payment system VeriSign Secure

Secure Website by MacAfee

Memphis Tours website is a McAfee Secure site that helps keep you safe from identity theft, credit card fraud and spyware