Henna Painting Folklore
Dubai has a vivid history of beauty traditions and Henna painting is one of the most popular beauty rituals there. It has been used for hundreds of years. As Henna painting is a very popular way of skin decoration, female visitors from all around the world love trying this traditional habit. Henna's decorative purpose differentiate from culture to culture. However, the main use of it is make-up for bridal parties, besides considering a fortune bringer.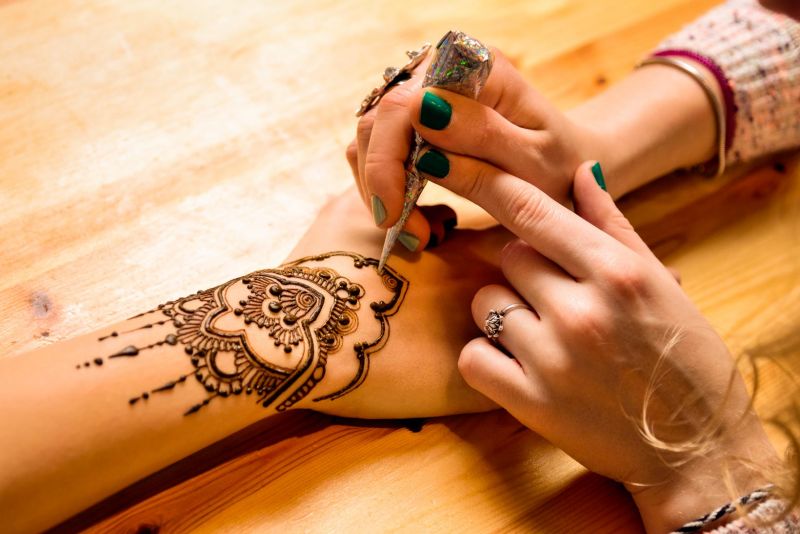 What is Henna and how it is applied?
In brief, Henna is a plant dye that has been used in the Arab world for centuries. It is considered a grand tradition there. It is used on women's hands, feet, nails and hair. Sometimes it is used for fabric and leather.
It is crushed henna tree leaves. The powder is mixed with water or lemon juice to get a thick paste. For skin decoration, it is applied using pointed cones. Henna painting comes in various colors, mainly shades of red and black. In most cases, Henna patterns consist of floral patterns.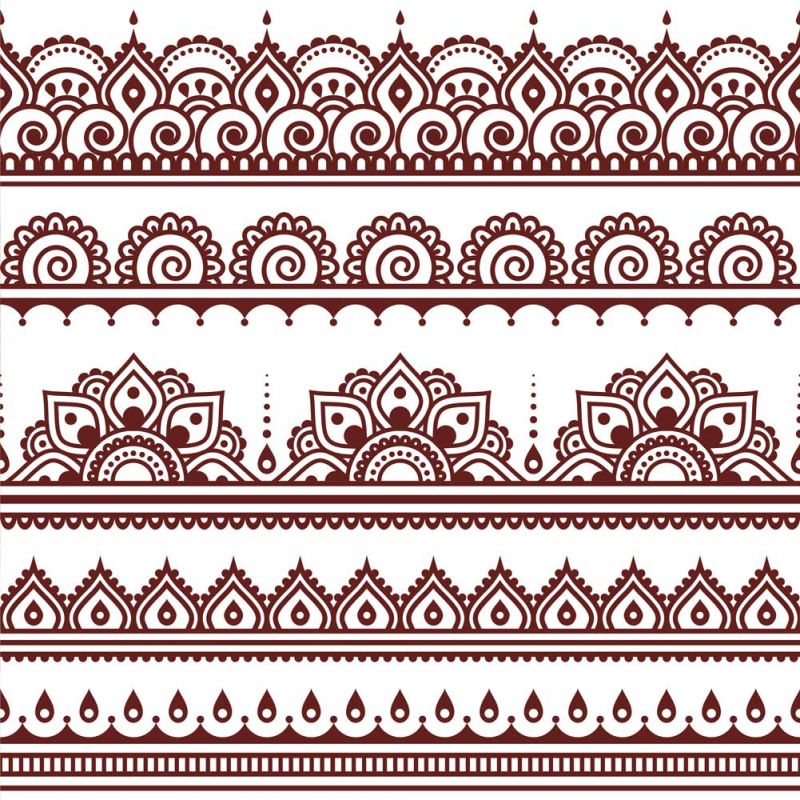 Why Henna Painting?
What distinguish Henna is that it is painless tattoo and washes off from 1 to 2 weeks. It is also safe, as it is made up from the powdered leaves of the plant of Henna. Moreover, it is acceptable practice for Muslims to enjoy, as it is not permanent, does not penetrate the skin surface, and is not applied using ink and needle.
When is Henna Worn by Women in Arab World?
Henna is a grand tradition of an Arab women's wedding preparations. The bride has Henna Night, one day or three days before the wedding day. Not only does the bride wear henna, but also her relatives and friends.
The tradition also requires a married elder relative to paint henna on the bride's hands, forearms, feet and ankles with spirals, dots, flames, petals and suns. This tradition is said to pass on the success of the artist's own marriage to the new bride. The patterns differs from culture to culture, and some brides have the patterns from their mother's wedding painted.
Henna is also worn in religious celebrations like Eid al-Fitr, the feast that follows Ramadan the holy month. Some old women also paint henna on their nails, as an alternative as pre-varnish manicures.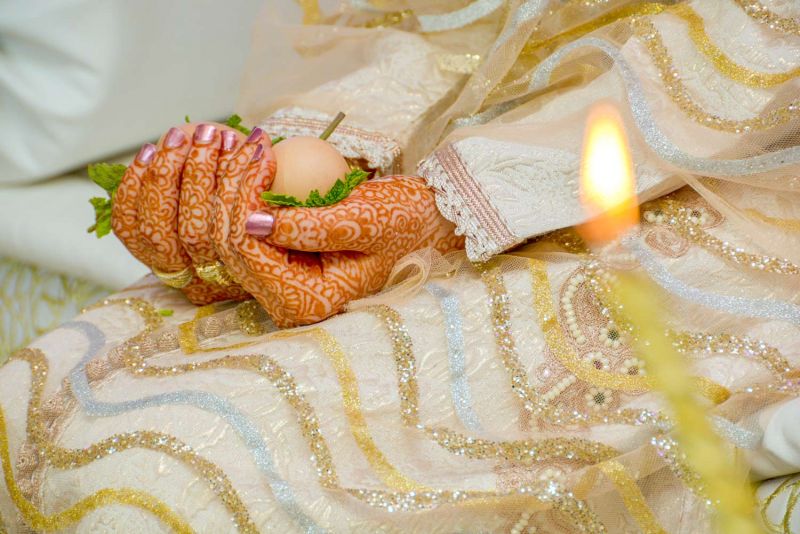 Where can you Paint Henna in Dubai?
You can find a henna painter almost at every beauty salon in Dubai. Price starts from about AED50, reaching into the high thousands, depending on the details of the pattern.
Here are the top 5 salons that offer Henna Painting:
5. Rachna Salon, Umm Suqeim
Rachna Salon succeeded in bringing their authentic Indian henna talents to UAE. They fused the indian art of henna into the traditional arabic henna painting design.
4. Grand Flora Salon, Jumeirah
What distinguishes Grand Flora Salon is that they combine the different modern designs, creating a piece of art at the end. They are pretty popular and they take all kinds of henna events.
3. Dubai Henna by Sara, Jumeirah Lake Towers
Sara, the owner of Henna Dubai was the first henna artist to be certified in the middle east. She worked hard to make Dubai Henna one of the biggest names in the henna industry. Dubai Henna offers services for all kinds of events, across different countries. Not only that, but they also have Henna Academies, located in JLT, that teach the art of henna painting.
2. Vandana Henna Art Designs, Al Safa street
Vandana Makar started her business out of passion and love for this kind of art. She started 25 years back, and now it is an expansive business that specializes in henna designs that are popular in India, Pakistan and the Middle East. Her work stands out because she has her own innovative form of henna painting and uses 24 cart gold. The salon uses 100% safe, nickel free henna.
1. Heritage for Henna, Old Town Island
This place does not only prepare the henna paste using special methods and apply using unique tools, it is also known to be extremely skilled in the craft. Visitors can customize their designs. Heritage for Henna also give sessions about mixing different types of henna mixture and how to apply unique designs.
Travel Experience Since 1955

Memphis Tours is one of the pioneers which have great impact on travel industry for more than 55 years of experience.

Personalized Travel Services

Whatever your travel dreams, together we can custom-design the perfect itinerary with highly personalized services just for you

We Speak Your Language

A multilingual website offers content in 6 different languages English, Spanish, Portuguese, French, Italian and German

Flexibility to Change

We know how important it is for travellers to have the flexibility to change their itinerary due to some reasons or force majeure

Your Safety and Security

A professional will accompany the guests to all of the places; they will never be left alone to fend for themselves

High Quality Service

We do believe honestly that quality should come first and quantity would come later and our main objective focused on (Quality is our Top Priority)

Customer Service 24/7

We offer Customer Support 24 hours a day, 7 days a week by phone and email for questions about our tours and services

Support Sustainable Tourism

We are attempting to make a low impact on the environment and local culture, while helping to generate future employment for local people

Secure Online Payment

Our website is protected by the world′s most secure online payment system VeriSign Secure

Secure Website by MacAfee

Memphis Tours website is a McAfee Secure site that helps keep you safe from identity theft, credit card fraud and spyware