Palm Jumeirah of Dubai is known for its spectacular World Continents structure Layout and it would might be one of the most fantastic landmarks you would see within your Dubai Travel. One astounding example is the series of artificial archipelagos in the emerald waters of the Arabian Gulf. Palm Jumeirah, is designed with a layout to looks like a stylized Palm Tree from above, was the first offshore development of its kind and was originally billed as the Eighth Wonder of the World.
Get the Best of Dubai and UAE Highlights in One Trip with Dubai Vacations !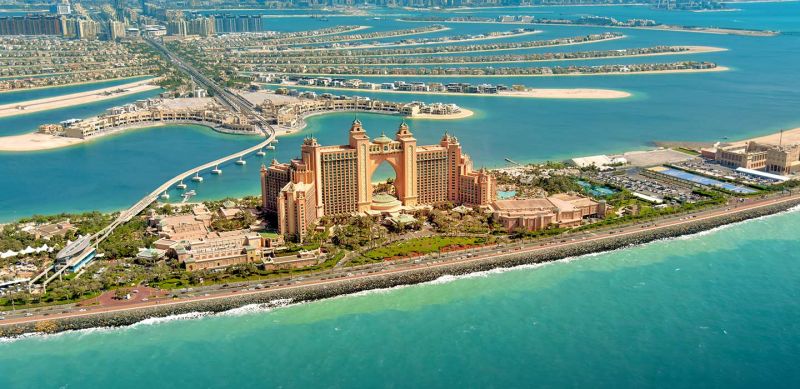 In addition to the many hotels and resorts on the islands, you can sail around Palm Jumeirah in a yacht or speedboat offered by one of the many private touring companies, or hop aboard the Palm Monorail that runs to the Atlantis resort.
Plan your Visit to The Palm Jumeirah during your Dubai Vacation from Dubai Tours!
Also you can plan your Dubai Escorted tours Now with Memphis Tours!