Palm Jebel Ali
Besides Palm Jumeirah, Palm Jebel Ali is another Dubai wonder. Know more about the most impressive man-made island. Read Now!
Dubai is very well known for its tallest building Burj Khalifa (at 2,717 feet), the world's largest indoor theme park, and the first rotating skyscraper in the world. However, the most impressive are the city's man-made island, Palm Jebel Ali. Besides the several attractions and landmarks you will visit within your Dubai Trips, there are Palm Jumeirah, Deira Islands, The World, and Bluewaters Island .
Sheikh Mohammed bin Rashid Al Maktoum, the United Arab Emirates' prime minister and Emir of Dubai, is the mastermind of these massive projects, which are meant to drive tourism into a different level.
You will love to Explore and Experience Dubai in-depth at:

How was Palm Jebel Ali Island made?
Just like Palm Jumeirah and Deira Islands and other artificial islands in Dubai, Palm Jebel Ali was made with a process called land reclamation, involving degradation of sand from the Persian and Arabian floors. The sand then was sprayed and vibro-compacted into shape by GPS technology and surrounded by millions of tons of rocks to protect it.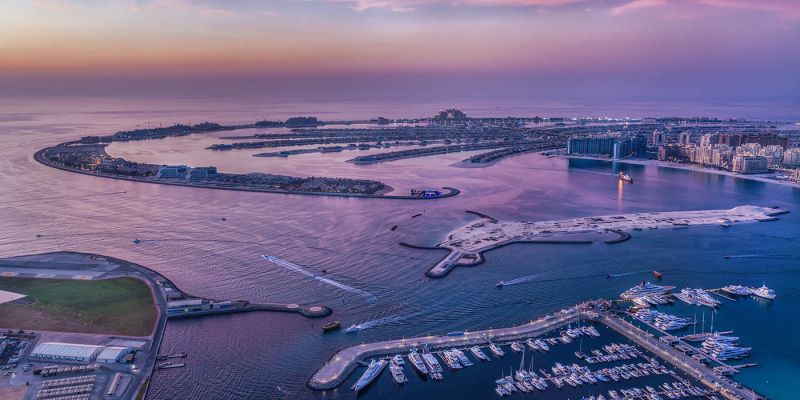 When did the work begin?
The work on the second Palm island, after Palm Jumeirah, began in October 2002. It was originally planned to be completed by mid-2008, but due to the financial crisis in the same year, the construction has been on hold. Nonetheless, Nakheel has reassured reporters that Jebel Ali is not cancelled, but it is a long-term project.
Efforts made to Palm Jebel Ali
In the efforts of creating the massive artificial archipelago, Creative Kingdom provided master planning services for the island, besides Leisure Quest International (USA) developed attraction and entertainment concepts. Moreover, Nakheel invited many architects to design one of the buildings of Palm Jebel Ali on a 300,000 m2. The design of Royal Haskoning won. Royal Haskoning also worked on several other projects in Dubai.
It will be 50 percent larger than Palm Jumeirah. It will feature homes built on stilts above the water, villas, a water theme park, six marinas, besides sprawling boardwalks that spell out an Arabic poem written by Sheikh Mohammed bin Rashid Al Maktoum himself.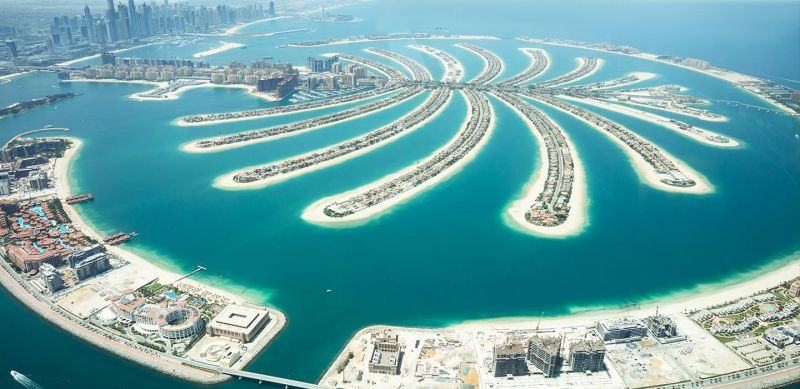 The residential villas in the palm to be built and sold by Nakheel were designed by Serendipity By Design LLC, an interior designer in Dubai. The villa types were to be segmented by size and style: 40 series (the largest), garden villas, and signature villas. Once completed, the Palm Jebel Ali is expected to be a residence for more than 250,000 people.
In the original schedule, by 2021, the first phase of four theme parks, World of Discovery, would have opened on the Crescent. These planned parks (SeaWorld, Aquatica, Busch Gardens, and Discovery Cove) will be developed and operated by the Busch Entertainment Corporation. The World of Discovery will be located at the top of the Crescent, forming into the shape of an orca, reminiscent of Shamu.
Dubai's wonders do not have limits and Palm Jebel Ali is definitely one of Dubai's wonders.