Khasab Musandam Peninsula Information

The Musandam Peninsula is located on the northern border of the Sultanate of Oman. The high mountains in this region rise for more than two thousand meters above sea level. The mountains spread out in a naturally geometrical way. This area also contains the most important waterway, The Strait of Hormuz.
The juxtaposition of sea and mountains is considered one of the exclusive features of this area. Excursions in boats and traditional ships give the visitor unforgettable enjoyment, while diving fans at the beautiful coral reefs can plunge to their hearts' content. Archaeological sites also abound in this area.

Plan Khasab Musandam Dhow Cruise and Enjoy the Best Things to do in Khasab Now!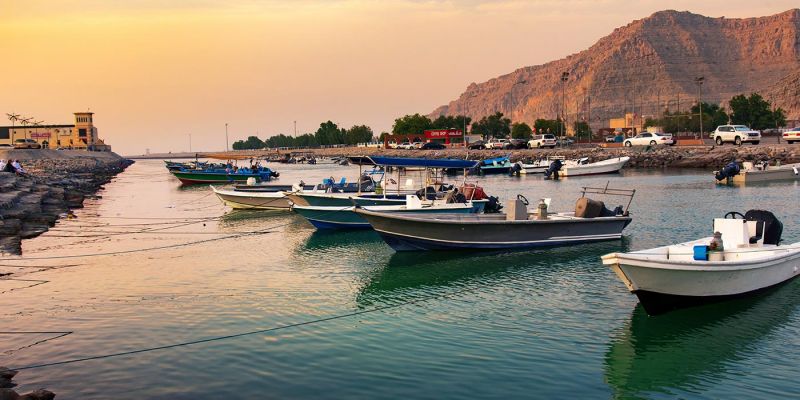 Khasab is the Governorate of Musandam's regional center and is located 570 kilometers from Muscat. Khasab, home to Khasab Port, it is located in the far north of the governorate and takes its name from its fertile soil. Khasab Governorate is famous for its magnificent villages and the thrilling roads that lead its mountain tops. Khasab can be reached by daily by the sea in fast ferries and by car through a road that cuts through the United Arab Emirates. Governorates of Musandam Wilayat are Khasab, Bukha, Diba, Madha.