With topography different from the UAE, Dubai's landscape is defined by sandy desert pattern, which contributes to its exceptional beauty of Dubai city. That's why a trip to one of the essential emirates of the United Arab Emirates is a thrilling experience for most people.
Desert Safari in Dubai takes you on an exciting experience into the adventure of a lifetime, where visitors get to enjoy and that is clean white and very fine. The trip starts at a pick-up point where you are allocated into a 4x4-wheel drive, camels, or even hot air balloons to transport you to the camping spot where the experience begins within your Dubai Vacation Packages.
Transform your Dubai Tours Experience with magical additions with a mixture of the Modern City Highlights and Authentic Heritage, covering:

By the side of more and more of the modern attractions to a whole new level of excitement by exploring UAE's significant and beautiful Dubai Desert Safari in its most excellent colors, with a quintessential journey into the Arabian Desert.
Types of Desert Safari Tours in Dubai
Generally, there are different types of Desert Safari Dubai tours you can explore. So take your time to choose one Dubai Vacation that suits you most. You can even go for all trips if your time allows it:
1. The Morning Desert Safari

To begin with, this is the first tour that favors individuals with busy schedules. Since most people don't have time for an evening safari, the morning safari will do.
In the cool morning temperatures, visitors enjoy the first ray of sun that yields a marvelous view of the sunrise. Kicking off at the break of dawn, you can explore different activities, which include hot air balloons, quad bikes, wildlife, and not forgetting the thrilling camel rides. You should not limit yourself; you can also go ski on sands and sandboarding. The morning safari can vary depending on your tour package, but on average, some companies offer a 2-hour package journey to most visitors.
Explore the Treasures of Dubai Desert and more on your Dubai Trips!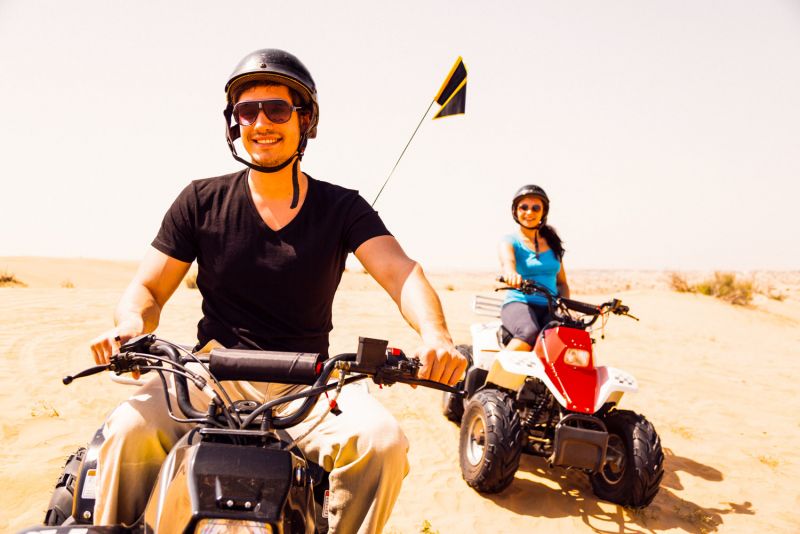 2. Evening Desert Safari
If you are looking for long-term memories that last you a lifetime. Then it would be best if you went for this adventure. The Evening Desert Safari shows Dubai at its best, with the dusk emanating sun rays providing a perfect background for the best photographs. Some of the experiences like Dune bashing and hot air balloon rides are also offered in this package, allowing visitors to enjoy the twilight effectively.
When planning for this tour, ensure you have your camera with you in your Dubai Travel and the Desert Safari.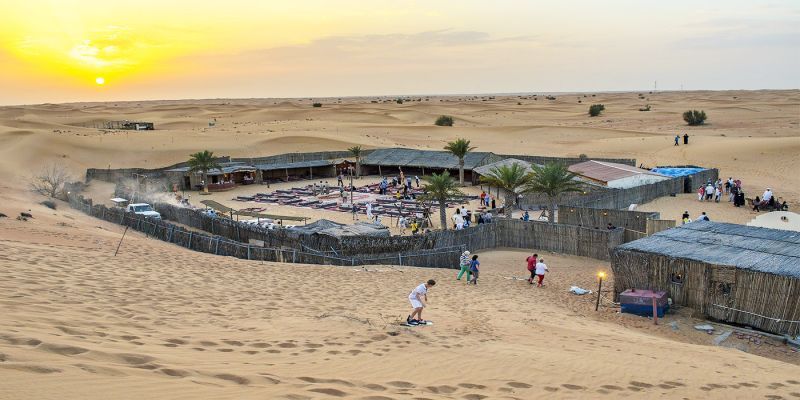 3. The 4x4 Desert Safari
Dubai City is a source of all innumerable things to explore. Generally, the safari is more than an adventure, and you can engage in a more memorable experience while still on the tip.
Once taken to the event spot in the desert with the 4x4 drive, there are numerous activities to explore. For instance, camel riding is a must-go experience in this type of tour. Riding an ATV all by yourself is also exciting or even getting henna designed on your hands for a change.
Traveling with the 4x4 wheel to the desert is faster compared to going on top of a camel. However, these vehicles have limited capabilities and may not get to some sites.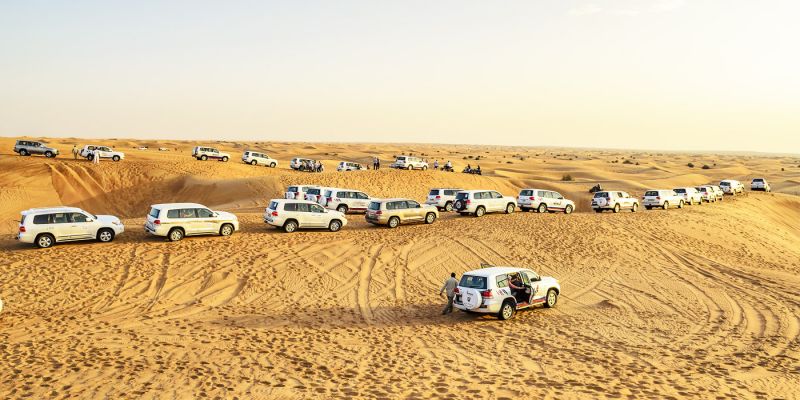 4. Overnight Desert Safari
For a lucrative adventure in the Arabian Desert, the night sky is all you need to observe. So ensure you carry your camera with you to take some photos of this beautiful site.
Here is where you make beautiful memories as everyone is resting in the comfort of their camp. After taking dinner, you can exclude yourself from your team and spend some time to feel the sound of the wind as it strikes the sand in the calm night.
At night, it is also the best time for some entertainment. You can enjoy watching a belly dancer perform and have fun in different ways with friends. However, ensure that you carry your sleeping bags and blankets to get you through the night.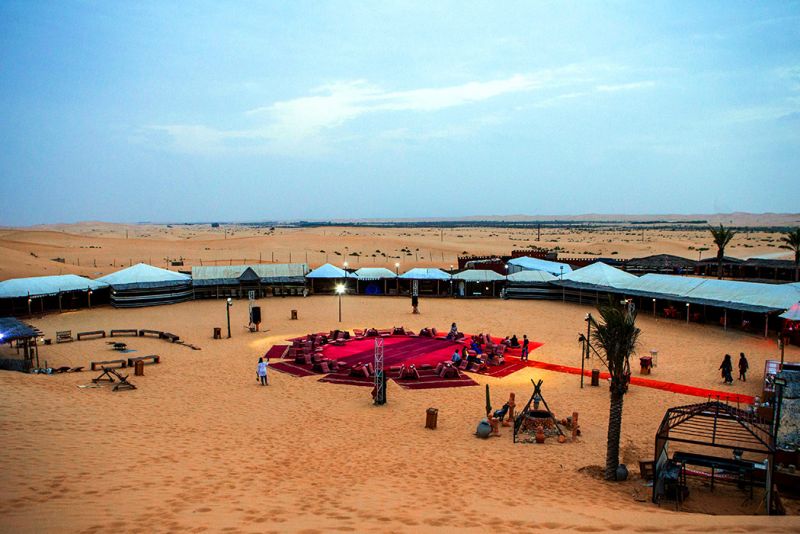 5. Hot Air Ballon Desert Safari
The Hot Air Ballon Desert Safari is the only tip that provides visitors a bird's eye view of the desert.
The safari can accommodate up to 24 people, coming with a professional pilot who operated the balloon and a guide who provides stories about the history of Dubai and its present wonders.
As you travel up high, you can enjoy the magnificent view and even take photos of the dunes. Moreover, there comes a time when visitors are taken to the ground to explore other desert activities.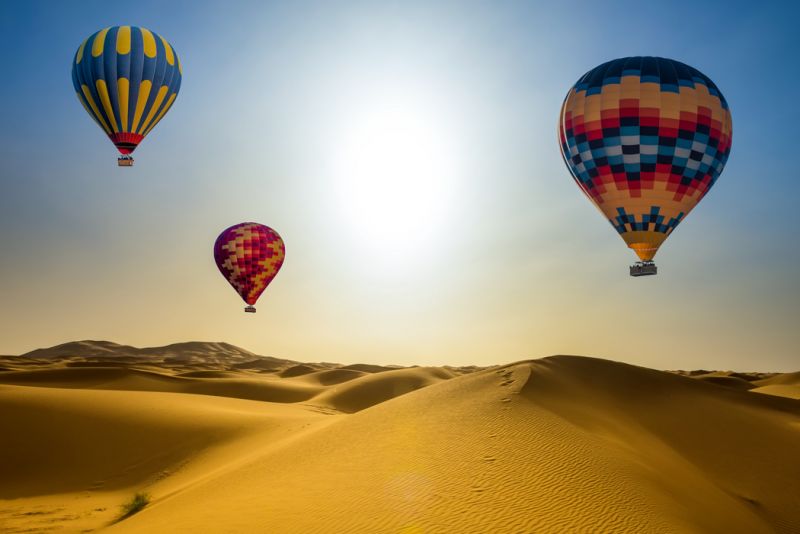 6. The Camel Safari in Dubai
Among the oldest exploration means, camel riding stands as one of the most exciting adventures. Unlike the 4x4 drive, camel riding is slow-paced and very peaceful to the visitors, and it also gives them more time to reflect as the desert winds hit their skin. Moreover, camels are capable of going to places where motor vehicles cannot navigate.
You can also explore other activities once you take your camel back to the camp.
Generally, Desert Safari in Dubai is a must-do activity that desert enthusiasts must explore. Here is where you can make all the exciting, vivid evocations about Dubai.
Plan your Next Trip with Memphis Tours Experts and Tailor-make your Dubai Vacation Now!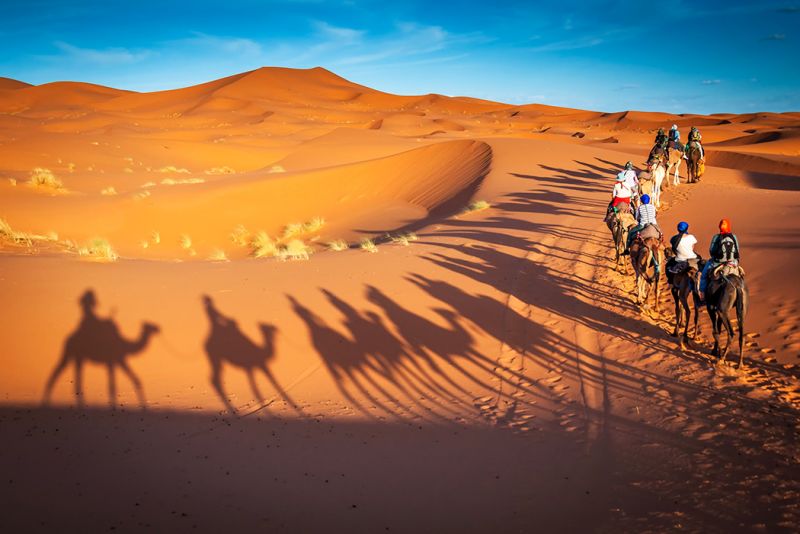 Plan your Trip to Dubai and Enjoy a wide spectrume of adevnteures, attrctions and places to go in a perfectly tailored schedual fits your own taste and plan. Get the Deepest and the most authntic experince in the Arabian Golf with the City of Gold, in Dubai Desert with Memphis Tours Dubai!