Dubai Aquarium and Underwater Zoo
It is not news that Dubai is one of the best places for tourists to visit, if they want to see a striking blend of natural beauty and modern architecture and fantastic man-made attractions. If you are a family searching for the best Dubai Trips for a light, leisurely vacation, the Dubai mall is a top attraction.
The Dubai Mall is the largest mall in the world, and is home to a number of international brands that give you the option to shop to your heart's content. Including localized and international cuisines at the various restaurants, and attractions for your amusement, the Dubai Mall is a must-visit. Amongst its various attractions, is the beautiful man-made wonder - the Dubai Aquarium and Underwater Zoo. The Dubai Aquarium and Underwater Zoo, situated in this world-renowned mall, is a captivating attraction for visitors and sees thousands of visitors daily!
The Dubai Aquarium

The Dubai Aquarium is a suspended aquarium and proves to be a fascinating experience for visitors. Home to a diverse collection of marine life - both, flora and fauna - the Dubai Aquarium is an experience that almost makes you believe that you are within the ocean, yourself! With over 33,000 aquatic animals and about 140 different species, you can only imagine how large the aquarium is. The Aquarium also offers to you some incredible and unique aquatic experiences, which you can opt to try out. A few of these experiences are:
Shark encounter
Shark dive and shark walker
Cage snorkelling
Scuba Diving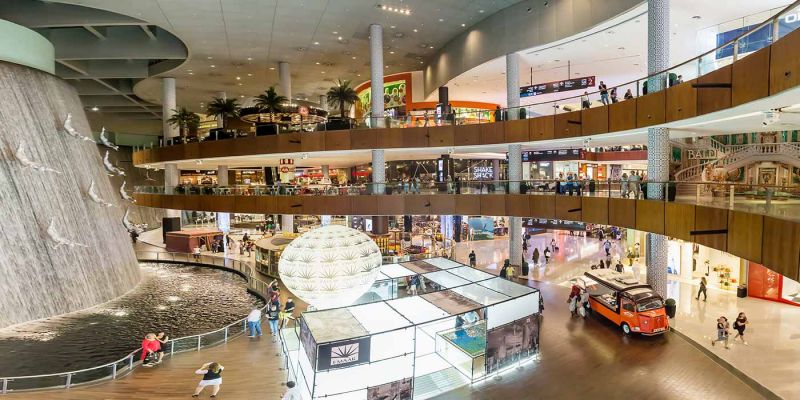 The whole idea behind offering these experiences to visitors is that often people like the idea of underwater sports and adventure activities, but either they do not feel secure enough to actually do it, or they have never had the opportunity to. The Dubai Aquarium turns a simple visit to Dubai into a highly exciting one, by offering to visitors the opportunity to indulge in some of these underwater activities, while also ensuring their safety!
The aquarium can hold up to 10 million litres of water, and visitors dive deep into the depths of this aquarium, to enjoy thrilling underwater adventures. The safety measures include a strong cage, from within which tourists are free to enjoy the sights they see. The minimum age for these activities is 8 years, which implies that you can have a fun family vacation with your loved ones. You also have the option to rent an underwater-enabled GoPro that can help you capture your memories here.
In case you are already a PADI certified diver, you can dive into this aquarium without being in the safety cage, and swim with sharks and rays, and immerse yourself in an experience that is bound to make you feel like it was truly within the oceans that you were swimming, and not in a man-made aquarium. For this, the minimum age is 10 years, thus giving children at young ages to be exposed to the beauty of the ocean, something they may not have been able to do otherwise.
Another interesting thing for your little ones to experience at the Dubai Aquarium, gives you the opportunity to encourage your children into a different world - possibly something they may end up loving so much that they will even pursue a career in it. The Dubai Aquarium offers you the ability to let your children interact with a certified, professional aquarist, watch a shark-feeding, participate in feeding other underwater animals, ride on a glass-bottom boat, snorkel with the sharks in the aforementioned cage - and more! You can truly see for yourself if your child has an aptitude for the marine biological sciences, just by showing them a whole new world, far from the conventional sights a child sees. Now, you don't have to show them the ocean only on TV, because they have the chance to explore a simulation of the same, for themselves.
The Dubai Underwater Zoo

The Underwater Zoo, located right above the aquarium, is yet another fantastic attraction that you can visit when you are at the Dubai Aquarium in the Dubai Mall. Home to not just marine environments, but also rainforests and the rocky shores, visitors are sure to witness a wide range of exotic species of animals.
The King Croc

One of the major attractions of the Dubai Underwater Zoo is the King Croc - a magnificent reptile weighing over 750 pounds and extending over 5 metres in length. A relatively new attraction, the King Croc has been flown in from Queensland, Australia, and is being carefully taken care of in captivity. Currently about 40 years old, the King Croc is expected to grow even more in size over a course of the next 50 years. It is one of the biggest known reptiles in captivity, today.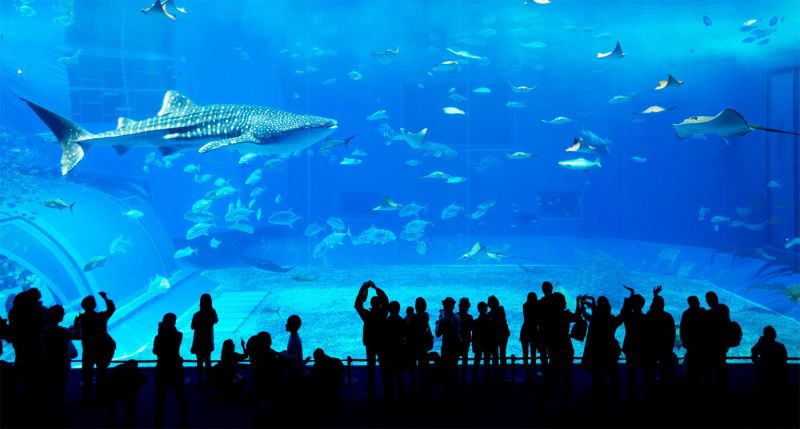 Night Species

The Zoo is also home to a number of species that are nocturnal, and make the night their powerful kingdom! From bats to owls to cobras to chameleons - you are sure to see a bustle of the UAE's exotic night-time creatures.
All-in-all, the Dubai Aquarium and Underwater Zoo has managed to provide to visitors an incredible experience like nothing else, and continues to do so. A must-visit when you travel to Dubai, especially if you're with your family, the Dubai Aquarium and Underwater Zoo is likely to leave you feeling spellbound and awestruck. Your foray into the world of deep, blue seas and oceans, is likely to make you want to know more about this enchanting natural kingdom that our earth has so delicately treasured!