Jumeirah Beach, with its charming surroundings, is unexceptionable one of the most popular as well as commonly visited tourist spots in Dubai. Once a major fishing and pearl farming center, Jumeirah over the years has evolved into one of the city's principal residential areas, particularly among elite families and western expatriates. Being the site of the former Chicago Beach (Jumeirah beach now), the beachfront area was previously known as Chicago Beach till the late 1990s when it was demolished and the construction of Burj Al Arab began. Jumeirah is now administratively categorized into three neighborhoods: Jumeirah 1, Jumeirah 2 and Jumeirah 3. Apart from these, here are some of the key aspects that attract both locals and tourists to Jumeirah Beach.
Al Jumeirah, a gorgeous coastal extent in Dubai, and Palm Jumeirah, that can be seen from space! What's more? It's also close to all the major attractions of Dubai that you must add to your itinerary, as you will never hesitate to visit all of them. So if you're visiting Dubai, make sure you explore the upscale community of Al Jumeirah for an unforgettable stay in the UAE, including:
Palm Jumeirah is a group of palm-shaped, manmade islands where you can see and do plenty. The fancy waterfront lodgings are home to celebrities including Bollywood stars and the who's who shop at the luxury boutiques here. The hotels are extravagant and the restaurants span global cuisines. Walk along the beachfront boardwalk to get a feel of grand this enclave is. A lot of interesting things to do on Jumeirah beach, like the coming, Lets Dig Deeper!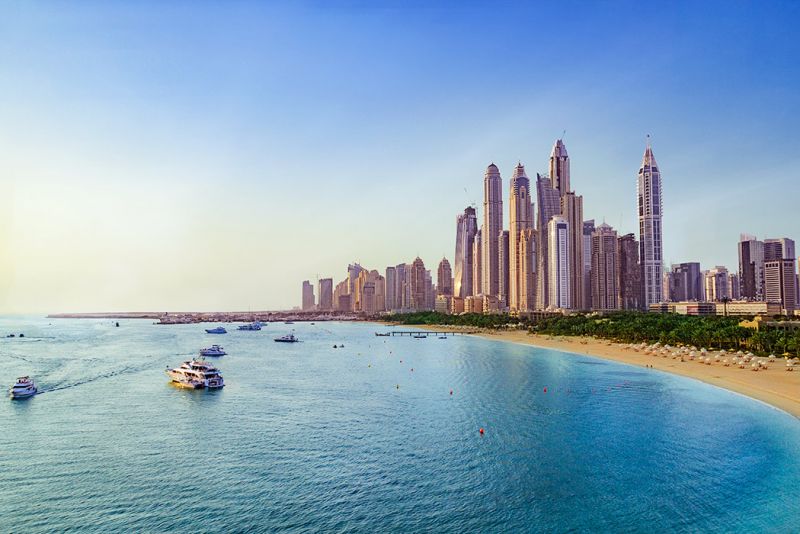 Scuba diving
Explore the Arabian Gulf by going for scuba diving. The rich biodiversity of underwater is going to refresh you. The colorful fishes swimming beyond you in the blue water is a sight to view. The ultimate silence of underwater makes you feel as if you are the only one in this world that enjoy this stunning beauty.
Scuba diving is one of the best adventure sports in Dubai carried out in the presence of world-class professionals. Many agencies and hotels offer scuba diving packages for amateurs and professionals. Home to over 66000 marine animals, the underwater lagoon includes sharks, rays, and banks of fascinating fishes.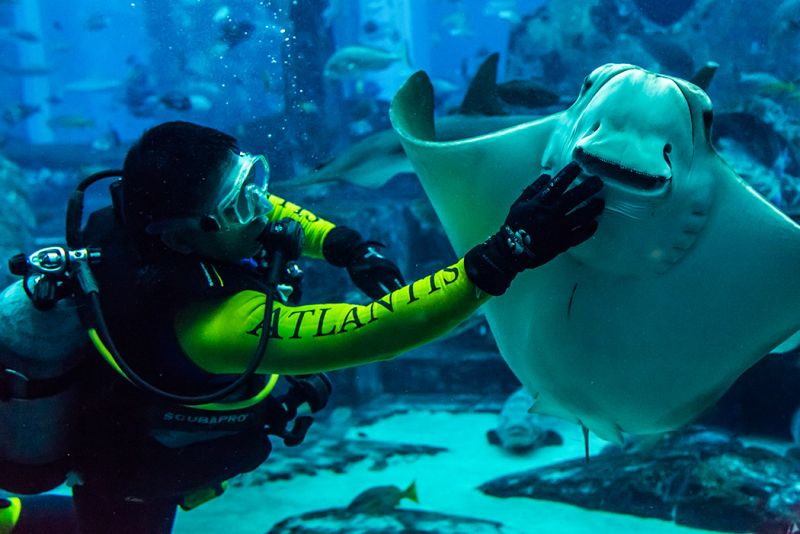 Enjoy the Sun at Jumeirah Beach
Frolic in the sun, sea, and sand at Jumeirah Beach, just one of the many beaches in Dubai. The white sand fronting the turquoise water is a delightful spectacle. While here, enjoy some watersports like jet skiing, flyboarding and banana boat rides. With several beachfront eateries to choose from, Jumeirah Beach is the heart of the fun and joyful.

Be Spiritual at the Jumeirah Mosque
With its stately medieval architecture, the Jumeirah Mosque is welcoming to people of all religions. Take a tour of the mosque and get insights into Islamic culture and traditions. Also enjoy Emirati snacks and hot beverages during the tour that is facilitated by The Sheikh Mohammed Centre for Cultural Understanding.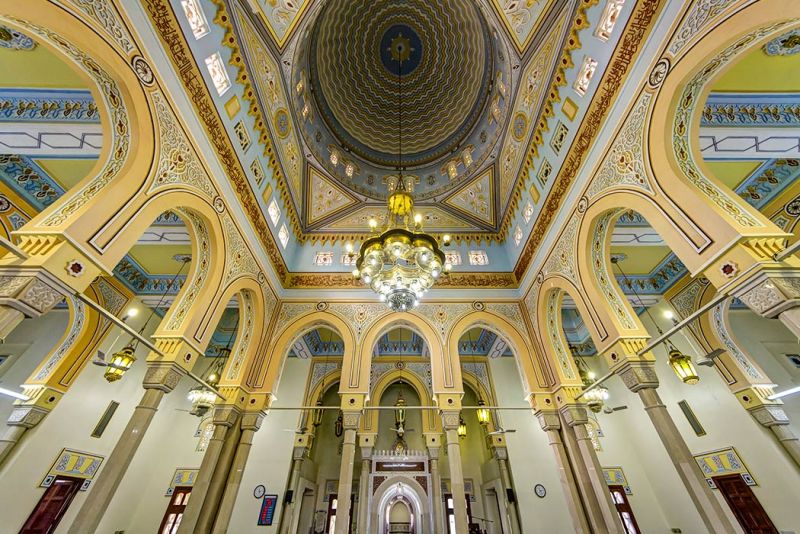 Enjoy Your Favorite Water Sport Activity
Stretching for more than seven kilometers along the Arabian Gulf's natural waters, Jumeirah Beach's comfortable environment offers an enjoyable yet memorable escape from the hassles of your restless routine. The warm sky-blue water, along with the white sandy beach, enables you to engage in your most preferred water sport activity, let it be swimming, sailing, banana boat riding, water skiing, scuba diving, sunbathing, jet-skiing, windsurfing, parascending or snorkeling.
Since lifeguards keep an eye on the beach and its precincts on round the clock basis, you can be guaranteed of full safety while you absorb in your favorite pursuit. However, be sure that you're armed with proper skin protection measures such as sunscreen lotion/cream, hat, sunglasses, etc. To resist the sharp sunrays, especially when the temperature is at its peak during summer.
Dining and Nightlife
The restaurants and bars dotted across the beach will serve whatever your taste desires for after long hours of relaxation in beach activities, no matter it is Arabic delicacies, Italian pizzas, Chinese specialties, European treats or sumptuous international cuisines prepared by award-winning chefs. Speaking of nightlife in Jumeirah, the scene is chic, effervescent and glittery, with a slew of upscale bars, pubs, and nightclubs becoming alive as the sun sets in.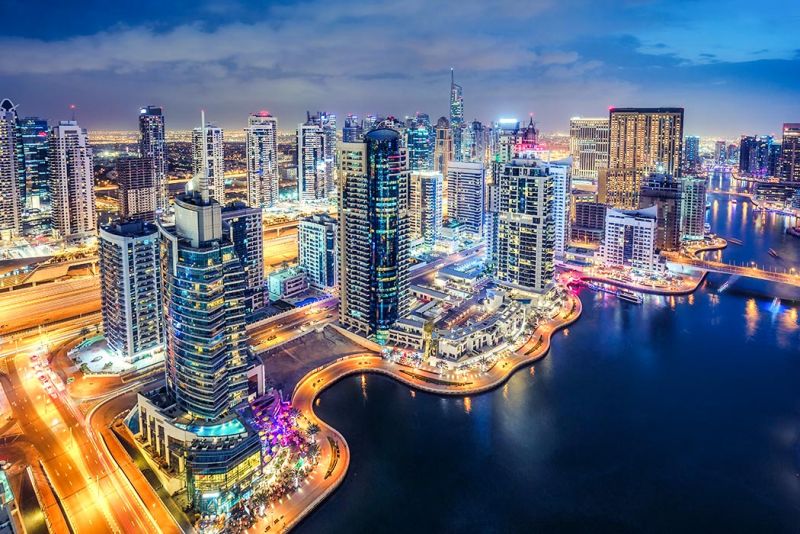 Jumeirah beach is Kid-Friendly
The beach area overflows in parks as well as specialized play areas to keep your little ones busy throughout the day. Few to name are Jumeirah Beach Park that serves as a perfect venue for a family picnic, Jumeirah Open Beach Park offering exclusive children's play area, Wild Wadi Water Park with plenty of exciting slides and rides suitable for every age, and Umm Suqueim Park whose specialty is games and relaxation facilities that comply with European standards.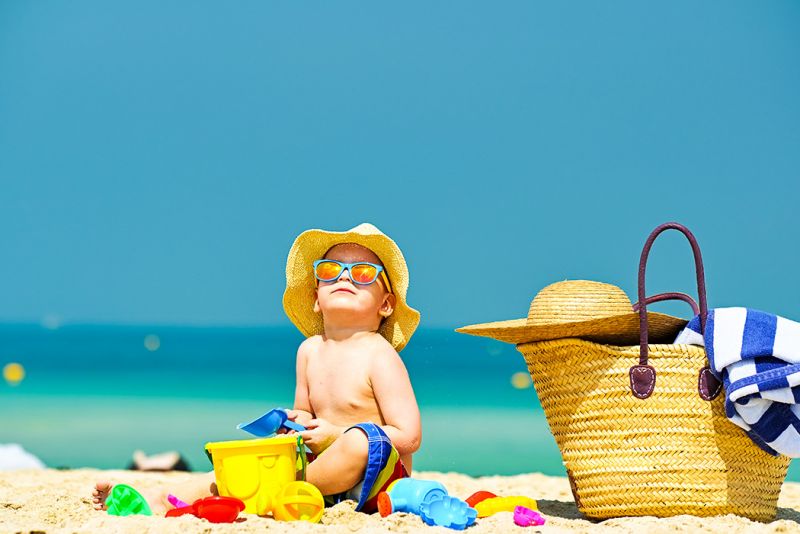 Why you have to visit Jumeirah beach?
Jumeirah Beach District is home to some of the world-renowned attractions, the significant being Burj Al Arab, the only seven-star hotel that is touted as the 8th Wonder of the World, Grand Jumeirah Mosque, which is not only famed for its unique architectural style but also for its Sheik Mohammed Centre for Cultural Understanding that allows you to take a peep into Emirati as well as religious culture, and the Palm Jumeirah, the palm-shaped, man-made island that houses a myriad of luxury apartments, villas, and hotels such as the Palm Atlantis. Equally astounding is a variety of opulent resorts, hotels, and spa boutiques that grace the locality. Online hotel booking is an easy and hassle-free way to make a reservation in your favorite hotel in the Jumeirah area.