Dubai Opera House
Reaching the heart of Dubai City in your Dubai Travel Packages, Emaar Properties following the architectural design of by Janus Rostock of Atkins put one of the spectacular collaborations to the city modern heritage in the Opera District, Dubai Opera.
- Modern Heritage building in Dubai

- Dubai Opera: Project Foundation by Emaar properties

- Dubai Opera: Building structure and architecture

- Different Cultural Experience in Dubai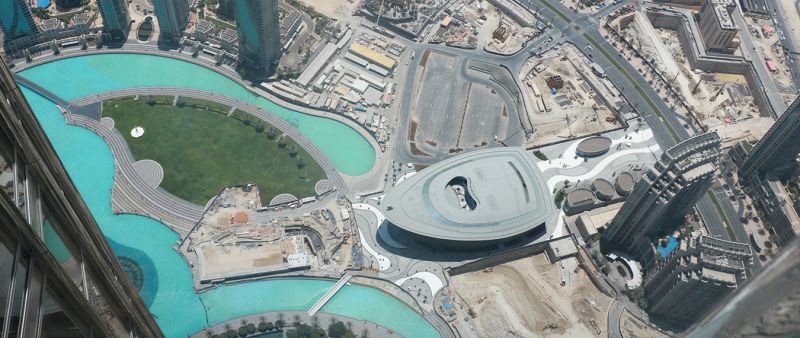 Sheikh Mohammed bin Rashid Al Maktoum, in 2012 has announced the work on the magnificent structure of the Opera to be completed in August 2016, with the grand opening performance lasted to an hour and 20 minutes by the Spanish tenor and conductor Plácido Domingo with the joining of the Grammy Award-winning soprano Ana Maria Martinez. Mean after, on a native base The Emirati singer, Hussain Al Jassimi, had the honor to be the first Arab artist to stand on the stage of Dubai Opera.
Dubai Opera: Project Foundation by Emaar properties
By the beginning of 2015, Emaar properties assigned Jasper Hope the Chief Operation Officer of London's Royal Albert Hall to stand as the Chief Executive of Dubai Opera construction, and even curating the impressive calendar of events held all along the first year, who said "Technically, it's truly state-of-the-art - from the lighting to its ability to change from one style to another and the equipment that can be built into the design is phenomenal.".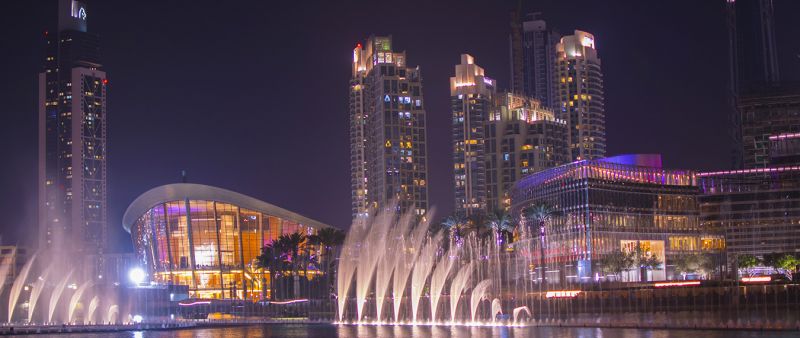 Dubai Opera: Building structure and architecture
Dubai opera house extended over 1800 square meters, with 2000 seats in multi styles. The building's rear back part was designed to comprise three performance modes performance center for events, opera concerts, ballet shows, conferences, exhibitions, fashion shows, banquet hall and wedding nights as well.
Dubai opera structure design by Janus Rostock was projected to mirror the Arabian Dhow of Dubai structure designed by the Dutch architect Janus Rostock. The front bow of the building houses Dubai Opera main stage and orchestra seats, the sky garden on rooftop yet the hull comprising the parking area. The exterior glass structure is tending to make one think of the traditional wooden boats of Dubai.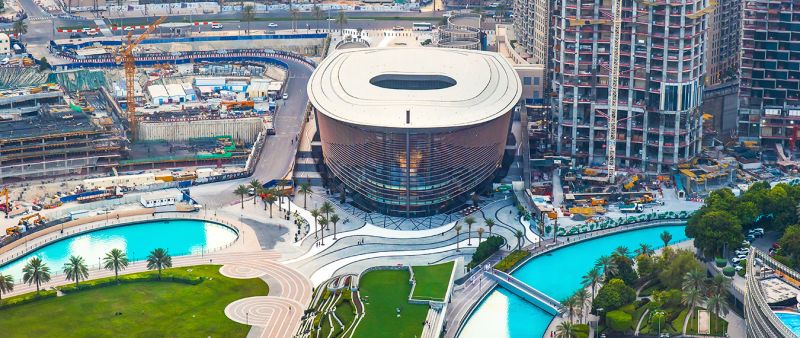 This step following a prior one after a proposal in 2008 with building an Island cultural center in Dubai Creek by the Iraqi famous architect Zaha Hadid. The structure was planned to compress 2,500 seats, 800-seat playhouse, a 5,000-square-metre art gallery, art school, a 6-star hotel, free parking and Green Parking\paid parking for visitors of Dubai Opera.
Different Cultural Experience in Dubai
Opera Dubai is a state of facilitating the worldwide cultural events and heritage to the Middle East. Dubai District executed by Emaar Properties embraced Dubai Opera by the side of Burj Khalifa, The Dubai Fountain, including hotels, art galleries such as Dubai Design Week and Art Dubai, cultural venues, recreational spaces, and residential towers.
Personalized Travel Services

Whatever your travel dreams, together we can custom-design the perfect itinerary with highly personalized services just for you

We Speak Your Language

A multilingual website offers content in 6 different languages English, Spanish, Portuguese, French, Italian and German

Flexibility to Change

We know how important it is for travellers to have the flexibility to change their itinerary due to some reasons or force majeure

Your Safety and Security

A professional will accompany the guests to all of the places; they will never be left alone to fend for themselves

High Quality Service

We do believe honestly that quality should come first and quantity would come later and our main objective focused on (Quality is our Top Priority)

Customer Service 24/7

We offer Customer Support 24 hours a day, 7 days a week by phone and email for questions about our tours and services

Support Sustainable Tourism

We are attempting to make a low impact on the environment and local culture, while helping to generate future employment for local people

Secure Online Payment

Our website is protected by the world′s most secure online payment system VeriSign Secure

Secure Website by MacAfee

Memphis Tours website is a McAfee Secure site that helps keep you safe from identity theft, credit card fraud and spyware