Morocco Travel Tips | Morocco Information
Here is some general information about morocco. To begin with, the Arabic name for it is Al Maghreb. The capital of it is Rabat but, Casablanca is the largest city in the number of population. Morocco is ruled by King Mohamed VI. here is some important information about Morocco,
- Moroccon Culture and way of living

- Demographics and language of Moroccan people

- Famous Moroccan Food

- Safety in Morocco
- Morocco Shopping Information
Morocco Culture and way of living
Morocco is one of the countries that follow the liberal Islamic doctrine. So, you should respect their Customs, traditions, and restrictions. The main restriction for tourists is that you can not enter a mosque while you are not Muslim. Unfortunately, many mosques feature beautiful artistry of design. However, There are few exceptions such as the Hassan II in Cassablanca ( Paid ) , Mohammed V Mausoleum in Rabat, and Moulay Ismail Mausoleum in Meknes are open to all visitors regardless their religion.

During the month of Ramadan, in which Muslims fast every day until sunset, you will find many establishments for food and drink closed. However, You will find many places open to eat during the day. As a general rule, Islamic countries forbid drinking alcohol. But for a favorite tourist destination, restrictions have been relaxed and alcohol is served in many bars, hotels and restaurants.
Morocco Weather


The weather of Morocco is diverse, seasonal variations is notable on the Mediterranean coast to the hot, arid, desert and mountains to the south. mountains in Morocco have cooler climates year-round. In the winter, mountains are capped by snow. The winter months' January and February can be cold anywhere in Morocco but it is the best time to travel. The Moroccan desert is warm during the day, but because of the sand does not hold any heat the nights are cold.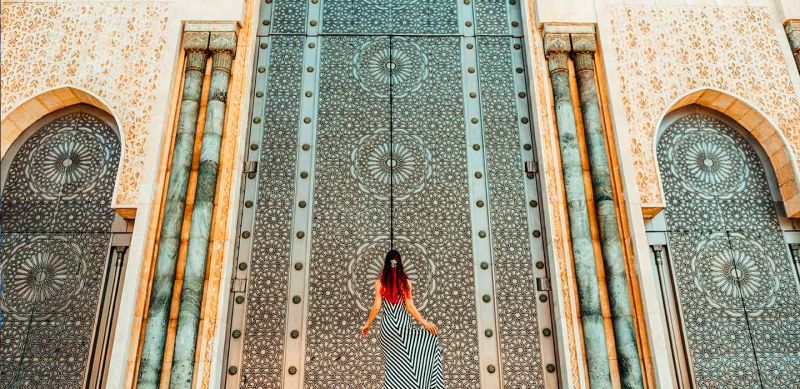 Morocco Demographics

In addition, morocco is about 445,050 kilometer so it is a very wide country. it also has a great number of population, about 34 million citizen. When it comes to the language, Arabic is the official language there, however there are many other unofficial languages such as French and Spanish.
Last but not least, morocco follows the Islamic doctrine. So, the official religion there is Islam. Morocco's official currency is Moroccan Durham. However, other currencies such as USD and Euro are widely accepted there in Morocco.
Morocco Language
The official language is Arabic. However, there are many citizens there speak Berber. French is popular and is the third most widely spoken unofficial language. French language is the main language of commerce and business. Spanish is spoken in the Northern part of the country. Definitely English is widely used in the touristic places.
Morocco Telephones and Sim Cards
Maroc Telecom, Orange and Inwi are three main license telecommunications companies in Morocco. They all sell prepaid Sim cards and will work on your phone in case that your mobile telephone is unlocked. Internet services are expensive and the best way to use Internet in Morocco is in cafes and hotels.
Safety in Morroco
Many people who are planning to visit morocco usually ask is morocco a safe country ?
The answer is YES, Morocco is a safe country and there is no violent crime. However, you have to use precautions to keep yourself and your property safe.
Health in Morocco
There are many private clinics along with governmental hospitals. It is recommended to come to Morocco with full medical insurance, including cover for repatriation. Drugstores are widely available and sell many kinds of medications. But we recommend bringing insect bite creams, pain relievers, stomach settlers at home and taken with you. No vaccination is required by the Moroccan government for entry into the country.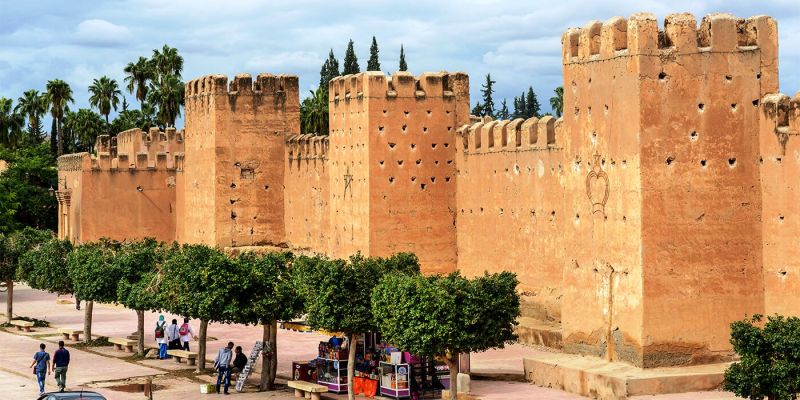 Moroccan Food
Moroccan cuisine is one of its famous features. Tajine is one of the most famous dishes there. It is a flavorful dish of either meat or chicken. Couscous is a grain-sized semolina wheat pasta served with vegetables or fish or meat. Kefta is lamb or beef stew. If you are are following special diet. You have to advise your Morocco tour operator before your travel and there are meals that can suit you.

Lunch or dinner can be arranged to be cooked by local families if you are interested on your tour of Morocco. But you have to be noted that you will typically sit on the floor and eat from a communal plate. Local people eat by hands and if you do please you have to use your right hand only. However, you have the option to ask a spoon or fork.

A very important note that It happens, especially to inexperience travelers that they do get some stomach troubles while morocco tour. It generally pass within 24 hours only if you Drink plenty of water, eat well cook and simple food (rice) and it will pass.
Alcohol
In spite of Morocco's Islamic doctrine, alcohol is widely available. The majority of hotels and riads offer alcoholic beverages. In addition to the modern part of the cities bars, hotels and restaurants owned by foreigners will serve alcohol. That is also applicable for places outside of cities. You can buy alcohol in special shops and big supermarkets. But, Buying in large supermarkets is the cheaper and you will find selections too from wines, hard liquor and beers.
Unfortunately, you are not allowed to drink alcohol in the streets or public places. Drinking Alcohol in streets or in public places is against The Islamic religion (haram). Many clients are interested in taking beverages for their nights in the desert. Please inform your driver and he will stop at one of the stores for you to buy what you need.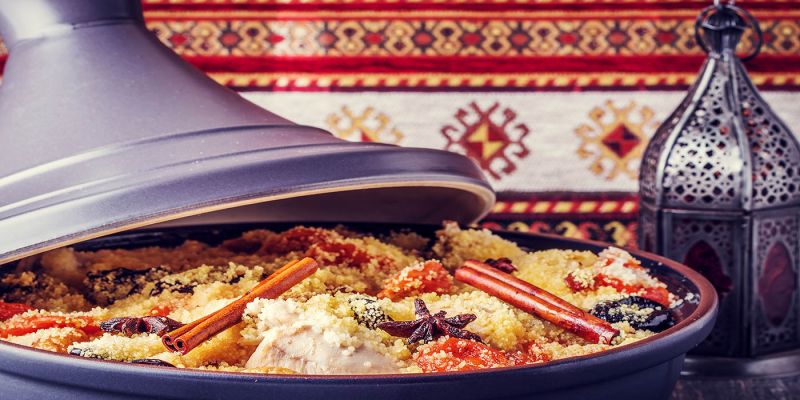 Morocco Shopping
Shopping in Morocco is a unique experience. There are many catching items to be bought there such Moroccan carpets, jewelry, spices, woodwork, textile & yarn, metal ware and much more.

Moroccan markets are fabulous but, Shopkeepers are very skilled at bargaining. So, it is expected to have a verbal contest and barging before buying any item. So, do not buy what you do not want, stick with your guide and do not buy anything unless you feel that its price is fair.
Personalized Travel Services

Whatever your travel dreams, together we can custom-design the perfect itinerary with highly personalized services just for you

We Speak Your Language

A multilingual website offers content in 6 different languages English, Spanish, Portuguese, French, Italian and German

Flexibility to Change

We know how important it is for travellers to have the flexibility to change their itinerary due to some reasons or force majeure

Your Safety and Security

A professional will accompany the guests to all of the places; they will never be left alone to fend for themselves

High Quality Service

We do believe honestly that quality should come first and quantity would come later and our main objective focused on (Quality is our Top Priority)

Customer Service 24/7

We offer Customer Support 24 hours a day, 7 days a week by phone and email for questions about our tours and services

Support Sustainable Tourism

We are attempting to make a low impact on the environment and local culture, while helping to generate future employment for local people

Secure Online Payment

Our website is protected by the world′s most secure online payment system VeriSign Secure

Secure Website by MacAfee

Memphis Tours website is a McAfee Secure site that helps keep you safe from identity theft, credit card fraud and spyware