Located in the South of United Nations Square, Mohammed V Square consists of plenty of buildings from the 20s in Casablanca. Most of its buildings are designed with Hispanic-Muslim architecture and Art Deco that spread all over Morocco.
More attractions to visit in Casablanca...
History and Importance of Mohammed V Square
It was built under the French protectorate by architect Joseph Marrast, and it represents an example of the architecture of the 1920s, mingling tradition and modernity.
The square is considered the administrative center of the city, as it brings together plenty of buildings erected after the First World War including the Consulate of France, the courthouse, the prefecture, the central post office, and the bank of Morocco.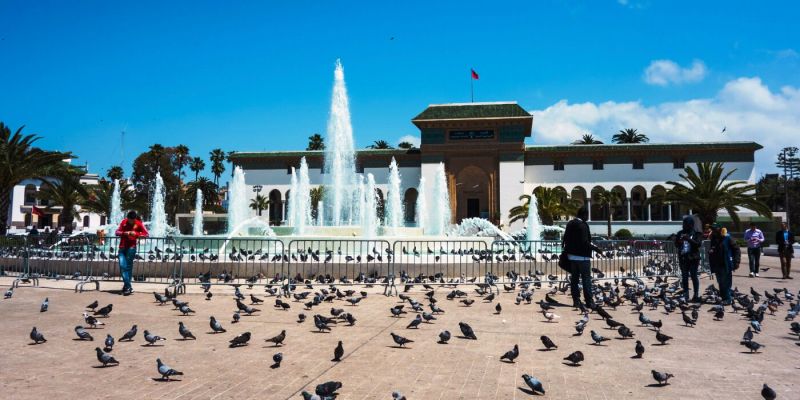 The Square Construction and Development
One of the most noticeable buildings is the Prefecture (Wilaya), which was initiated in 1930 by Mohammed V, the Sultan then. It features a breathtaking tropical garden and paintings by Louis Majorelle, the French decorator. Then in 1976, the Sultan added a spectacular fountain that gave a beautiful touch to the building, entertaining the visitors with music and water shows.
Lined by the courthouse and the prefecture, the Square offers the visitors a golden chance to look at the marvelous Casablanca from the 50-meter high tower. Lies between the courthouse and the prefecture, the Statue that pays tribute to General Lyautey, who built the port of Casablanca. He was the first Resident-General of the French Republic in Casablanca. He fell in love with the country and contributed a great deal to Casablanca's economic development.