Since Marrakech's charm and beauty got no limits, the architecture glam did not stop at the palaces, mosques, or doors/gates. Tombs and mausoleums are Key architectural elements that formed the Moroccan Heritage richness that could be combined in your Morocco Vacation Packages. The royal cemetery/mausoleums of the Al-Saadian family, the magnificent construction lies to the south of Kasbah mosque.

Saadian daily members ruled Morocco from 1546-1659. Tombs remained untouched for centuries and preserved with its glam up till the excavations in 1917. The imperial tombstones most likely started to be used since the beginning of the 14the century.
The honorable tombs were built during the reign of Ahmed Al-Mansour who is a Saadi Sultan from 1578 – 1603. They are comprising about 60 gravestones for Saadi Family members.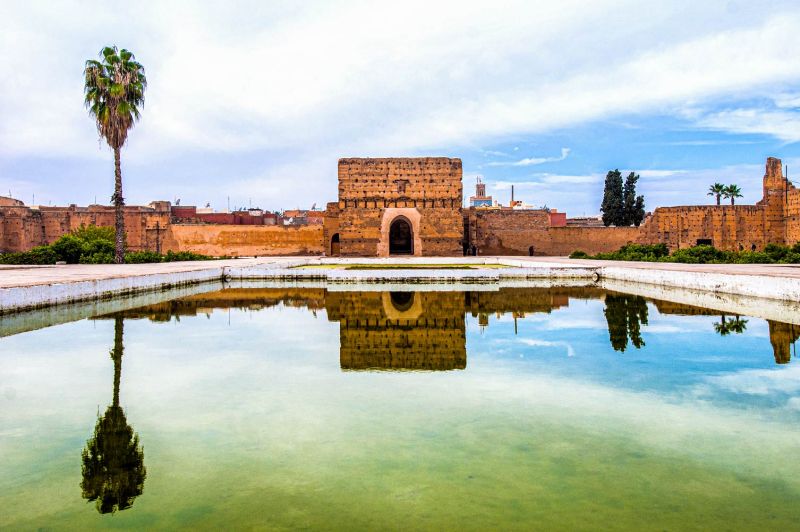 The construction is consisting of 3 main chambers. The most significant room is the colonnade that comprising 12 columns. This room embracing the tomb of the son of the Sultan's son, Ahmed al-Mansour. The tombstones are a considerable masterpiece of stucco, cedarwood, and marble. Servants and soldiers accompanied their bosses in the hereafter too, as their tombs were built in the garden of the cemetery.
Tombs of Saadian are welcoming their visitors every Sunday and Monday from 9 am – 5 pm.