During the day, brush up on your history as you visit the lavish 16th-century Saadian Tombs, the late 19th-century Bahia Palace, the large 12th-century Koutoubia Mosque, made of striking red brick and sandstone, and the Dar Si Saïd Museum, which will help you appreciate all the Moroccan arts you encounter on your trip, from jewelry and pottery to leatherwork and carpets.
But in the evening, it's time to pay a visit to the lively main square, Djemaa El-Fna. There are numerous souks where you can find just about anything you'd want to buy. Here you'll also find endless entertainment: acrobats, musicians, tattoo artists, and more. And of course, plenty of delicious food!
Morocco got a lot to tell, Discover it Yourself and Plan your Morocco Trip Now!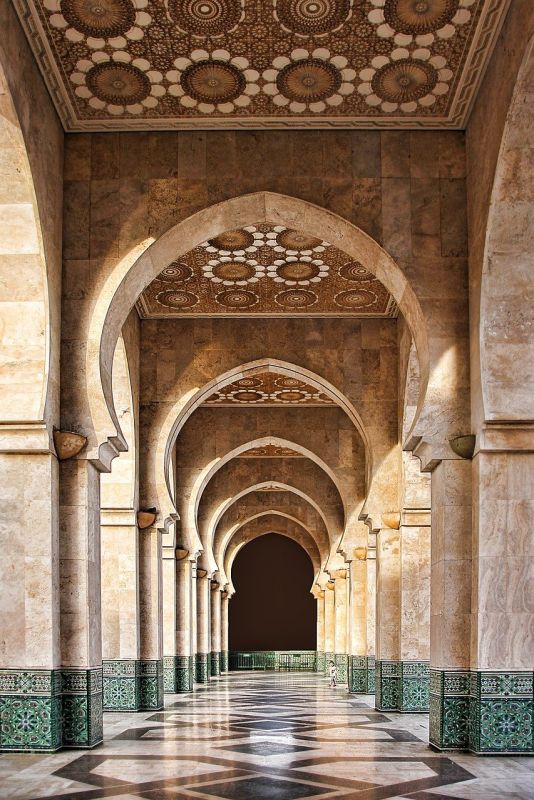 The Ben Youssef Medersa was built by the Saadians and is an undisputed jewel of Moroccan architecture, a great Koranic university composed of marble, stuccowork, mosaics and carved cedar wood, and which attracted students from throughout the Muslim world. Facing it, the Almoravid Koubba (or Koubba Ba'Adiyn), built in 1064, is all that is left of the Almoravids and their architecture. The nearby M'Nebhi Palace has been superbly restored and now houses the Marrakech Museum and its exhibitions of contemporary art and Moroccan cultural heritage.