Funduq al-Najjariyyin, Inn of the carpenters, is a traditional inn in Fes el Bali, the old medina quarter in Fez, Morocco. Funduq is the Arabic term equal to "Hotel". The funduq is located at Al-Najjariyyin square, also recognized by the Nejjarine Fountain, a traditional fountain for caravans. It is a fine example of Moroccan riad architecture.
History of Funduq Al Najjariyyin
The funduq was built by Amin Adiyil in 1711, during the reign of the 'Alawid Sultan Isma'il b. Muhammad I al-Sharif, al-Samin. The saqayya attached to the funduq was commissioned by Sultan Abd al-Rahman in the 19th century. The funduq provided three floors of rooms of lodging and storage space for the visiting merchants. In the 20th century, the French colonial authority used the funduq as a police station.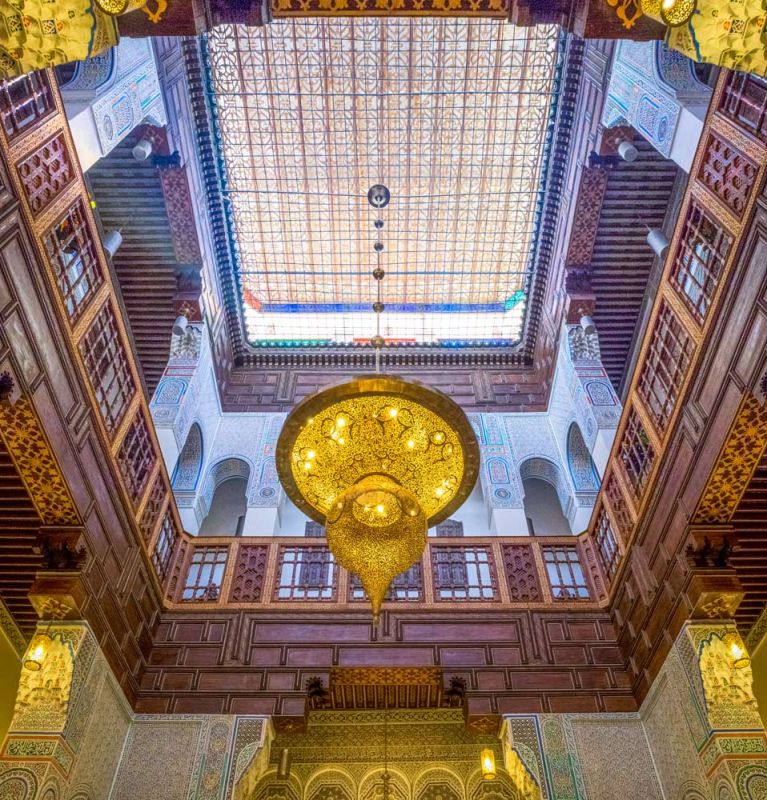 The magnificent Structure of Funduq Al Najjariyyin
The building is built on a symmetrical rectangular plan. You can enter the funduq through a monumental entrance that leads to the lobby and the central courtyard. The gate is 5 meters tall and 3 meters wide. The inside courtyard is rectangular and lies around a three-story gallery on all sides giving access to many different rooms. The rooms for guests were located on the upper floors.
The monumental portal and the fountain in the funduq are the centers of interest. They are decorated with colorful mosaic tile revetment, carved cedar wood, and carved stucco. The decoration connects the exterior space and the inside of the funduq.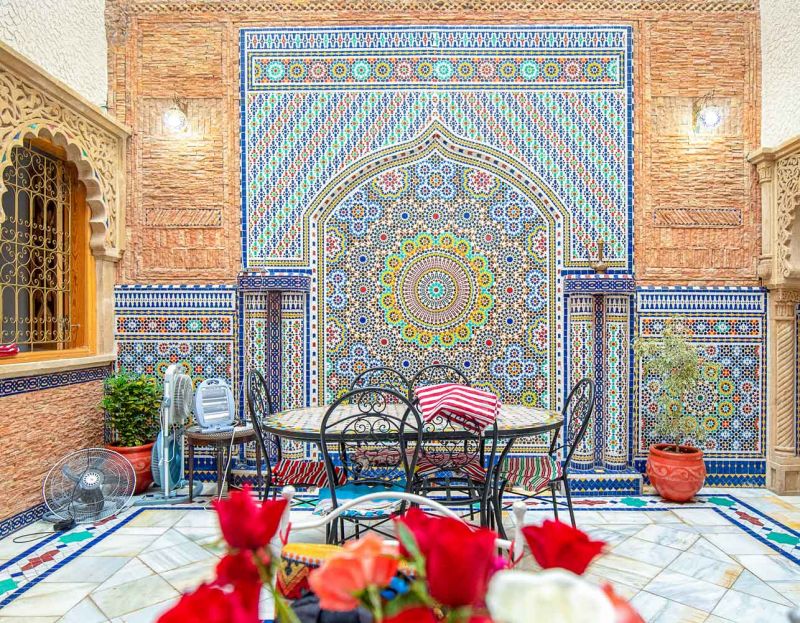 The structure was restored between 1990 and 1996. The building now houses a private museum of Wood Arts and Crafts, La Musée Nejjarine des Arts et Métiers du Bois, due to a partnership between the Mohammed Karim Lamrani Foundation and Nejjarine Ensemble in 1998.
Hunt the Perfect morocco tour and Plan your Next Morocco Vacation Packages Now!