Midelt Morocco
Situated in the central Morocco between the Middle Atlas and High Atlas mountain ranges, Midelt . The city is highlighted by its beautiful nature and breathtaking landscapes. It is also known for its apple production along with being famous for its fossils and rocks.
Know about the history, weather and what to do in Midelt:
History and People of Midelt
In the first half of the 20th century, during the French occupation, Midelt has been constricted. The French army benefited from it as a source of lead, gypsum and other minerals. The occupation of the French colony over the city affected the population; they speak both Arabic and French, as well as the rest of Morocco. The city has a population of 55,304, who are known for being hospitable and friendly.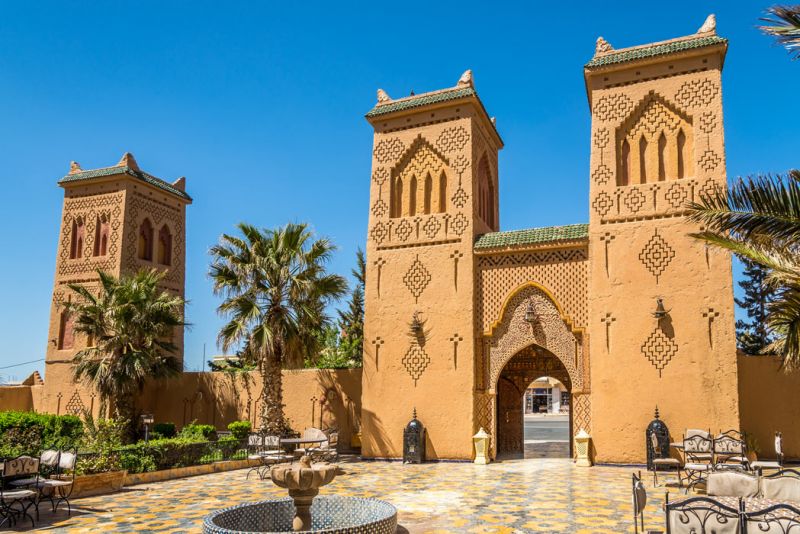 Things to Do in Midelt
Since Midelt is surrounded by Atlas Mountains chains, the main activities that can be enjoyed the most are hiking and trekking. Visitors can also enjoy riding camels, feeding them, seeing springs at the foot of the mountain and enjoying many Berber villages. People are very friendly, so guides might make you do many local activities.
Here are some activities for you to do while being in Midelt:
Trekking Cirque Jaffar
Located 25 km southwest of Midelt, Cirque Jaffar will offer you the chance to get a few glimpses of traditional Berber villages and to take in splendid mountain scenery and views. You will get through Jebel Ayachi, the highest mountain in the East High Atlas (3.737 m).
Hiking Through Berber Villages in Midelt
Hiking through the Berber Villages in Midlet will make you appreciate the small things in life, giving yourself the chance to contemplate and meditate. It is beautiful how the Berber people reflect their simplicity and warm vibes on the travellers.
Weather
Located above the sea level, Midelt has a cool climate, making its atmosphere lovely in summer with average high temperature of 32.6°C (90.7°F) and average low-temperature of 16.3°C (61.3°F). July is the warmest month. In winter, the average high temperature in Midelt is 12.3°C (54.1°F), while the average low-temperature is 0.6°C (33.1°F). January is the coldest month. April is the month with the most rainfall, whereas July is the month with the least rainfall.