The Toubkal National Park
During the day, brush up on your history as you visit the lavish 16th-century Saadian Tombs, the late 19th-century Bahia Palace, the large 12th-century Koutoubia Mosque, made of striking red brick and sandstone, and the Dar Si Saïd Museum, which will help you appreciate all the Moroccan arts you encounter on your trip, from jewelry and pottery to leatherwork and carpets.
In the evening, it's time to pay a visit to the lively main square, Djemaa El-Fna. There are numerous souks where you can find just about anything you'd want to buy. Here you'll also find endless entertainment: acrobats, musicians, tattoo artists, and more. And of course, plenty of delicious food!
Interesting Enough?! ... Plan your Magical Group Trip to Morocco Now!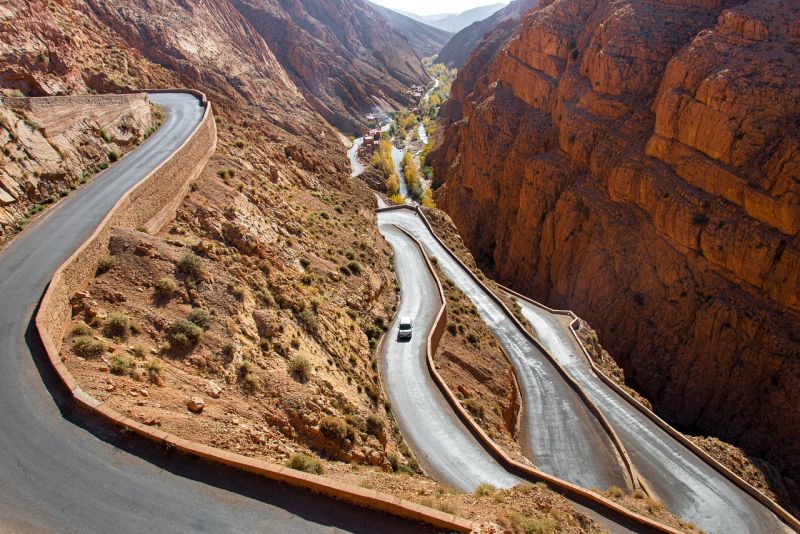 The Toubkal National Park
The Toubkal National Park begins in the central High Atlas, between the N'Fiss and Ourika Valleys. Its 38,000 hectares boast a remarkable biodiversity green oaks, thujas, junipers and herbaceous plants, many species of birds of prey, including royal eagles, booted eagles and Bonelli's eagles, along with such rarities as Barbary sheep, lynxes and Cuvier's gazelles. Under the experienced eye of a mountain guide, you can make the climb in two days, with the night spent bivouacking or in a mountain hut.