Skoura, one of Morocco's beautiful oases, is located near Ouarzazate near the Atlas Mountains. Visitors usually come to Skoura as a stop for a quick snack and a break before heading to the neighboring cities. However, the city offers its visitors the chance to rest and relax within its charming nature and calming atmosphere.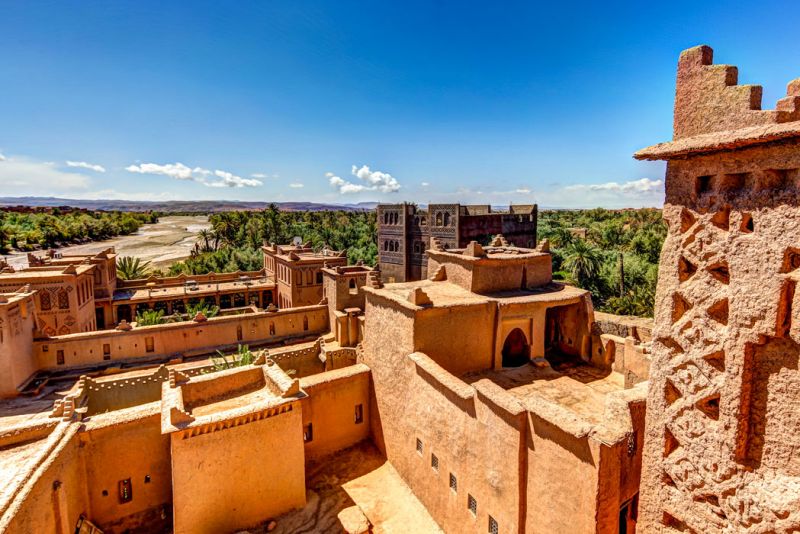 About Skoura City
Most of the residents of Skoura are farmers; interacting with the oasis and its ecosystems are necessary and an important part of their daily life. However, the life of Skours not limited to growing olives, dates, and pomegranates. Tourism is widespread and unique. Travelers visit its local's sites and get to know about the locals, their life, the daily life system of the remote government.
Things to Do in Skoura
Skoura's natural wealth source is two seasonal rivers that feed the vegetation. The oasis consists of a group of small villages and kasbahs that are connected by narrow paths, bordered with the crops in the shade of palm trees and fruit trees.
The walks can be done on foot, by bicycle or on the back of a donkey or a horse. The oasis is a great chance to interact with the Moroccan local life. A few families have lived for generations and presented the art of pottery and produced jars, canoes that were sold at the souks of the region and also around the main road.
Visitors cannot miss visiting Kasbah Amerhidil. The Kasbah is impressive, as its size was built by the master of the Glaoui Qur' an in the seventeenth century. The building consists of the 5 windows of the prayer room which symbolize the 5 pillars of the Qur'an; the 4 towers of the 4 women of the place. Moreover, Kasbah Aït Abbou deserves a visit, a 26-meter high, and is the highest palm grove.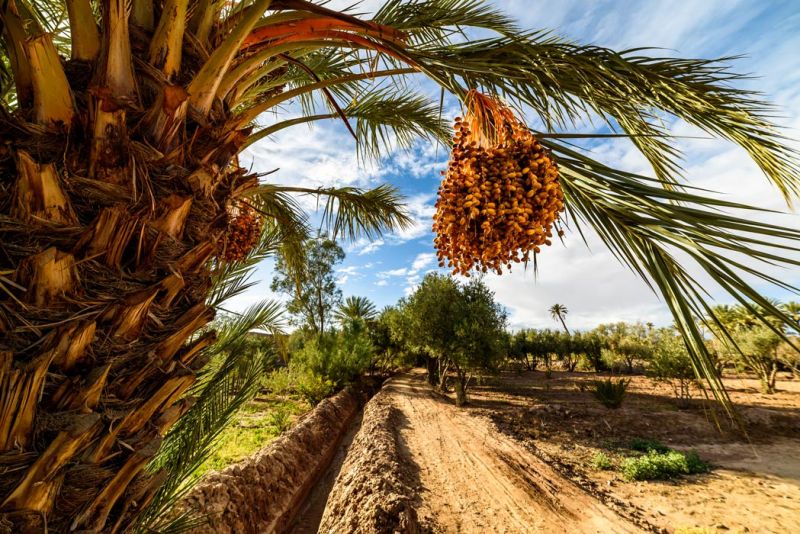 Weather Skoura
The best time of year to visit Skoura for hot-weather activities is from late May to mid-September. Generally speaking, the summers in Skoura are arid and clear, whereas the winters are cold, dry, and mostly clear. Throughout the year, the temperature varies from 36°F to 99°F, rarely below 31°F or above 102°F.
The summer lasts for 3 months, from June to September, with an average high temperature of 91°F. The average high temperature of the hottest day is 99°F, while the average low temperature is 74°F.
The winter lasts for 3.5 months, from November to March, with an average high temperature below 67°F. The average high temperature of the coldest day is 60°F, while the average low temperature is 36°F.
Skoura is a perfect fit for having a stop before heading elsewhere. It is suitable to relax and have some time to enjoy the landscape.