Recognizing the Kingdom of Morocco as a continental country would be clearly illustrated within its cultural, historical and modern presence in addition to the location connecting between seas (the Mediterranean sea), continents (Africa) and Oceans ( The Atlantic Ocean).
Heading to the south-western edge of Morocco, in Guelmim-Oued Noun region and Sidi Ifni Province on the shore overlooking the Atlantic Ocean, visit the city of Sidi Ifni. The calm, coastal city economic is grounded over the Fishing activities by its inhabitants' hands who are the Shilha of the Ait Baamrane tribe dwelling the city of Sidi Ifni and its surroundings, working in trade Europeans and northern Morocco.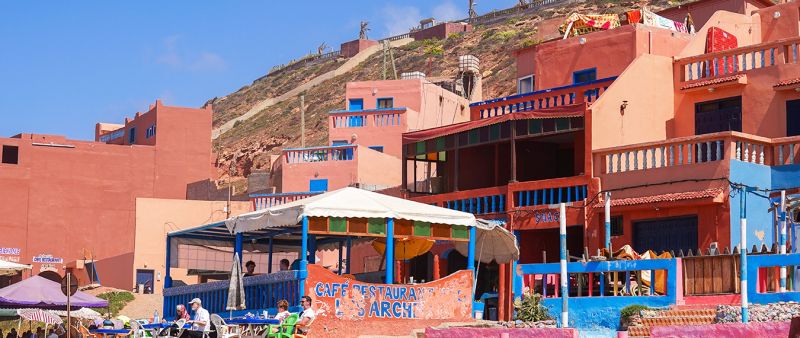 History of Sidi Ifni City
In 1476, Sidi Ifni was enclaved to the current region after the Spain conquest and forming their settlement given the name Santa Cruz de la Mar Pequeña, building it a coastal fortress for the settlement according to documentations yet the exact location could be determined between Agadir and Tarfaya, until the Saadian Rulers got it back to the Moroccan authorities in 1524.
In 1860, Sidi Ifni was counted up in the Treaty of Tangiers, after the Spanish-Moroccan War. During this period the city was named the "Scramble for Africa". Once again in 1884, Spain got Sidi Ifni jointed to Western Sahara or the so-called Spanish Sahara, Río de Oro and Saguia el-Hamra within the occupation period, up till 1952 the whole Ifini region was set among a Spanish West Africa protectorate.

In 1956, Morocco had its complete independence, yet the Ifni War led by the Moroccan troops and the Moroccan Liberation Army under the commission of the king who got the control over the territory over the Spanish Armey. By 1958, Spain and Morocco signed the agreement of Angra de Cintra, which gave Cape Juby back to Morocco, yet the Ifni region remains in the Spanish hands. In 1969, Sidi Ifni was relinquished from Spain to Morocco.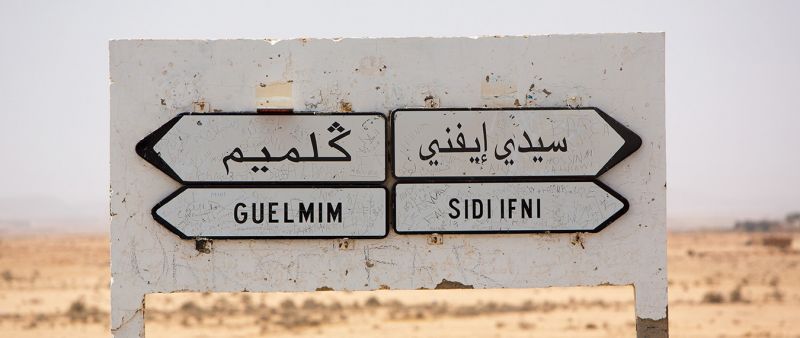 Nowadays, when visiting Sidi Ifni the white and blue houses color scheme in contrast with the daily traditional customs of the inhabitants. The water sports and activities would be best to try while passing by the waves of the Atlantic city.
Best time to visit Sidi Ifni

Sidi Ifni is a suitable destination all around the year. The coastal location and the Morocco Sahara (desert) gave it a continental climate compassionate between warmness and coolness all around the year. The winter is softly rainy in months from November to April.