Ait Benhaddou
Ait Ben-Haddou is the most famous ksar in the Ounila Valley, located in Ouarzazate. The ksar is a group of earthen buildings that are surrounded by high walls, reinforced by angle towers and a baffle gate. The ksar is a breathtaking place to visit, for its surrealistic architecture and its beautiful surroundings.
Here is a guide of Ait Ben-Haddou, the site for many internationally famous films and tv series, like Game of Thrones, Laurence of Arabia, Gladiator.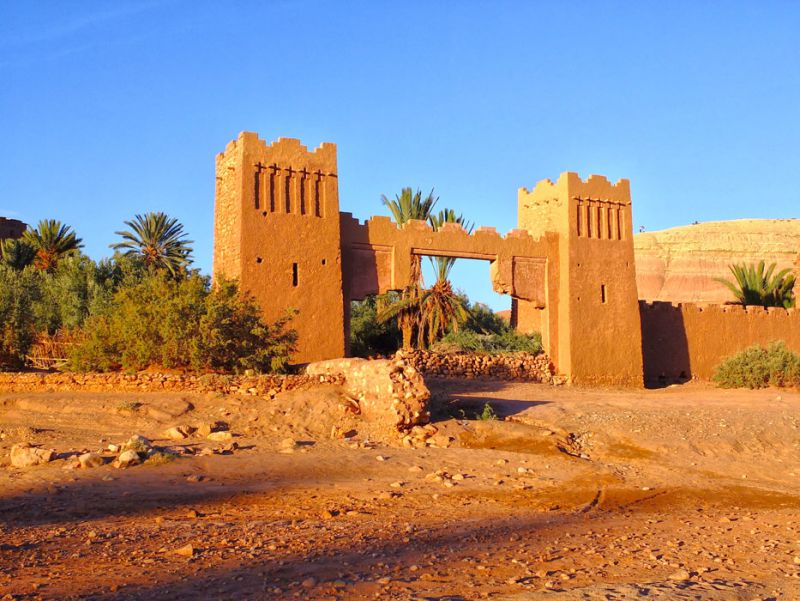 History
The location of the palace, near a river, is considered a strategic choice for security and economic reasons. First, the area is naturally fortified which makes entering and leaving through two gates. Second, agriculture was easier thanks to the close river.
It is said that over 98families lived in the palace until the 1940s. Unlikely, nowadays only five families live in ksar. One of the families turned the house into a coffee shop, welcoming tourists and giving them an overview of the ancient inhabitant lifestyle.
In 1987, the Ait Ben-Haddou Palace was designated by UNESCO as a world heritage. However, the recent restoration is very slow.
Significance of Ait Ben-Haddou
Although the structure of the oldest constructions dates back to an early period in the valleys of Southern Morocco, the oldest constructions do not appear to be older than the 17th century.
Furthermore, what makes the Ksar important is that it was one of the various trading posts on the commercial route that links ancient Sudan and Marrakech by the Dra Valley and the Tizi-n'Telouet Pass.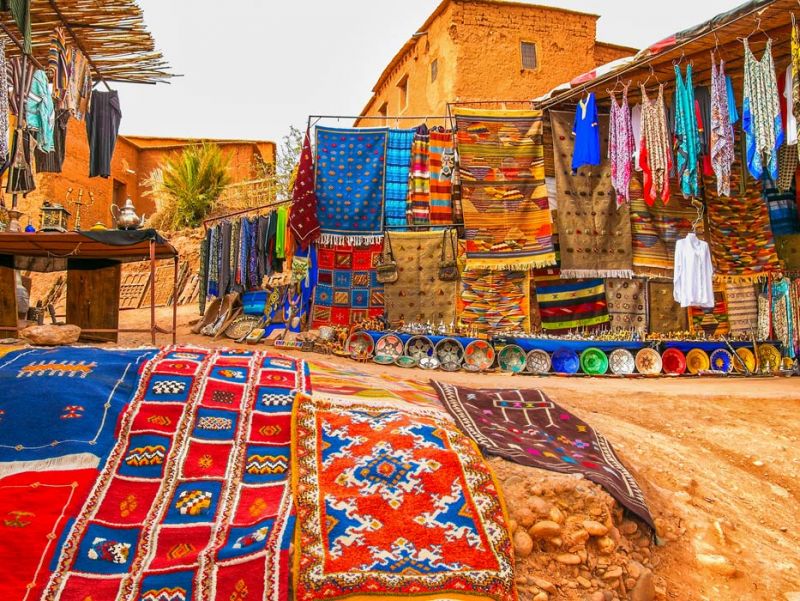 Architecture and Structure
Ait Ben-Haddou is a traditional pre-Saharan habitat. It is an excellent representation of the earthen architecture of the Pre-Saharan regions of Southern Morocco. Beyond the high walls, there are various types of houses. Some of the houses are modest while others resemble small urban castles with high angle towers and decorated upper sections. There are also buildings and community areas. The ksar has an architectural structure of 1300 square meters and is interspersed with long and narrow alleys, combined in a distinctive geometric shape.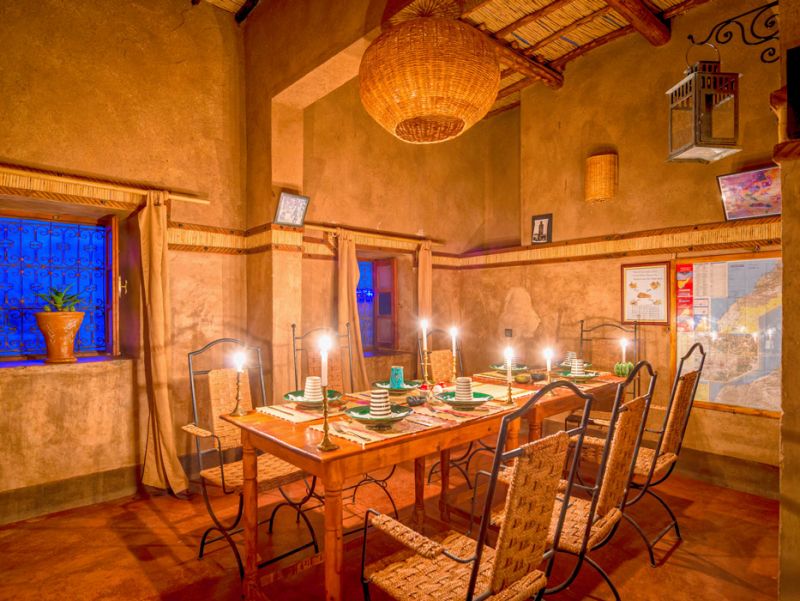 For the structure of the ksar, the community areas of the ksar include a mosque, a public square, grain threshing areas, a fortification and a loft at the top of the village, a caravanserai, two Muslim and Jewish cemeteries and the Sanctuary of the Saint Sidi Ali or Amer.
Best Time to Visit
Average temperatures in the area vary drastically. Due to humidity, weather is nice throughout much of the year. It is hot in the summer, while cold in the winter with a low chance for rain or snow. The best time to visit Ait Ben-Haddou is throughout the year. However, in June, July and August, the weather is hotter.
Check our Morocco Travel Packages and explore Ait Ben-Haddou along to spend the best morocco vacations.
Personalized Travel Services

Whatever your travel dreams, together we can custom-design the perfect itinerary with highly personalized services just for you

We Speak Your Language

A multilingual website offers content in 6 different languages English, Spanish, Portuguese, French, Italian and German

Flexibility to Change

We know how important it is for travellers to have the flexibility to change their itinerary due to some reasons or force majeure

Your Safety and Security

A professional will accompany the guests to all of the places; they will never be left alone to fend for themselves

High Quality Service

We do believe honestly that quality should come first and quantity would come later and our main objective focused on (Quality is our Top Priority)

Customer Service 24/7

We offer Customer Support 24 hours a day, 7 days a week by phone and email for questions about our tours and services

Support Sustainable Tourism

We are attempting to make a low impact on the environment and local culture, while helping to generate future employment for local people

Secure Online Payment

Our website is protected by the world′s most secure online payment system VeriSign Secure

Secure Website by MacAfee

Memphis Tours website is a McAfee Secure site that helps keep you safe from identity theft, credit card fraud and spyware