El Badi Palace
The palace of El-Bahi ( the magnificent ) was constructed in the 16th century following the same Muslim-Morrocan style of architecture. The Royal Palace situated in the heart of Marrakesh, the initial destination you will visit among Morocco Travel Packages and it was built for the Saadian Sultan Ahmed al-Mansour Dahabi in the celebration of his victory over the Portuguese force.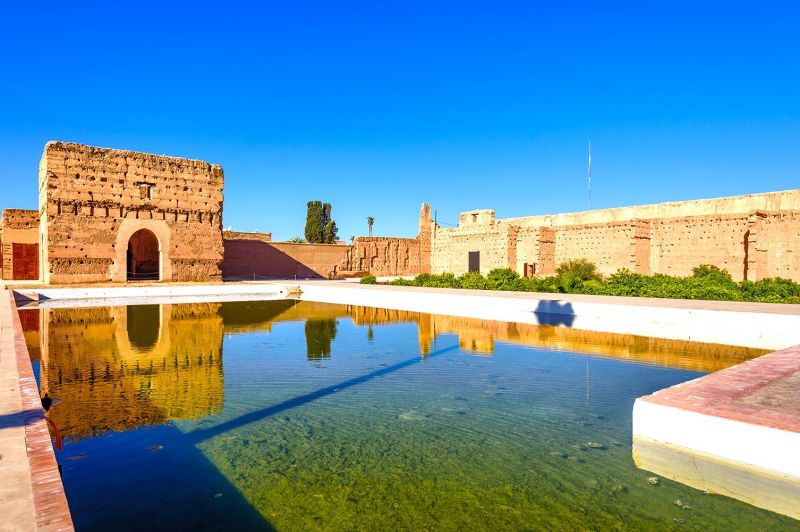 In 1578, after the battle of the Three Kings or of Alcacer Quibir. Unlucky few remains of the palace are standing up till the moment, you can visit the esplanade carved gardens, stories were told about the richness of those gardens with trees and spices in addition to the enclosure wall that once stood encircling the garden.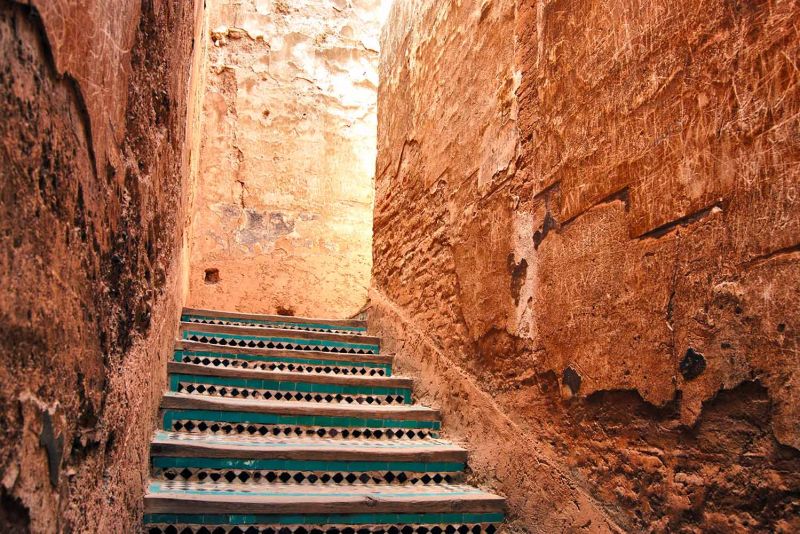 The palace construction took from 1594-1594 or 1603 to be completed, about 5 years of building, which marks the death of the Sultan. In 1696, Sultan Moulay Ismail acquired the luxurious pieces of the palace to be added to the imperial city, Meknes. The palace is said to have more than 350 rooms, pool, fountains, wide courtyard, gardens, and more luxurious architectural elements gave it the glam it deserves. Decorations and adornments included colored marble, onyx, ivory, cedarwood for which craftsmen and artisans were brought from all over the world to execute such a masterpiece. The palace was once standing to the north-eastern side of Kasbah and near the Cemetery of Saadian family. In some periodicals, El Badi palace would be described as the eights wonder of the old world.
Morocco is a rich country in history and culture, see the best Morocco has to offer with our very own Morocco Travel Packages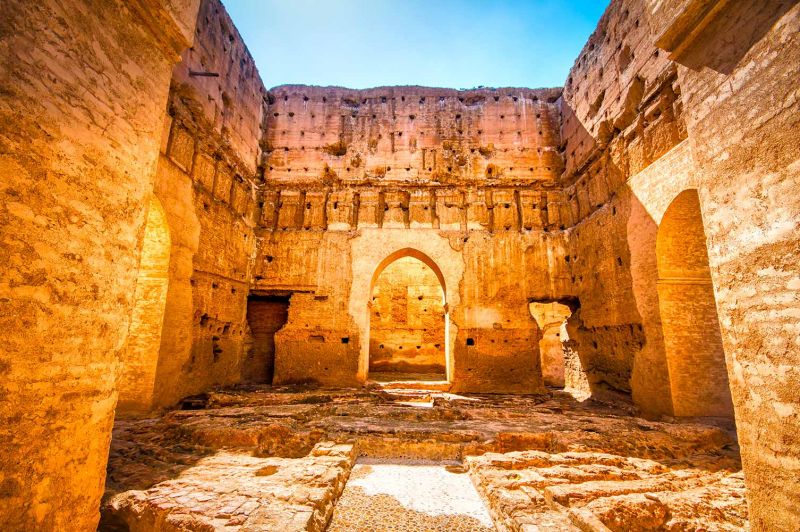 Personalized Travel Services

Whatever your travel dreams, together we can custom-design the perfect itinerary with highly personalized services just for you

We Speak Your Language

A multilingual website offers content in 6 different languages English, Spanish, Portuguese, French, Italian and German

Flexibility to Change

We know how important it is for travellers to have the flexibility to change their itinerary due to some reasons or force majeure

Your Safety and Security

A professional will accompany the guests to all of the places; they will never be left alone to fend for themselves

High Quality Service

We do believe honestly that quality should come first and quantity would come later and our main objective focused on (Quality is our Top Priority)

Customer Service 24/7

We offer Customer Support 24 hours a day, 7 days a week by phone and email for questions about our tours and services

Support Sustainable Tourism

We are attempting to make a low impact on the environment and local culture, while helping to generate future employment for local people

Secure Online Payment

Our website is protected by the world′s most secure online payment system VeriSign Secure

Secure Website by MacAfee

Memphis Tours website is a McAfee Secure site that helps keep you safe from identity theft, credit card fraud and spyware