Mausoleum of Moulay Ismail
Mausoleum of Moulay Ismail is located in Meknes, the Imperial state you will pass with during your Morocco Trips. The 18th century's Mausoleum is known to be the resting place of the most famous sultans of the country. The Mausoleum, best described as a spiritual and peaceful place, is believed to bring blessings to its visitors.

Other Highlights of Meknès...

Although not all of it is open to everyone, it is one of the few places that is open to non-Muslims. The building is a fine representation of Islamic architecture and design.
Meknès got a lot to Reveal, Explore it Plan your Morocco Travel Package Now!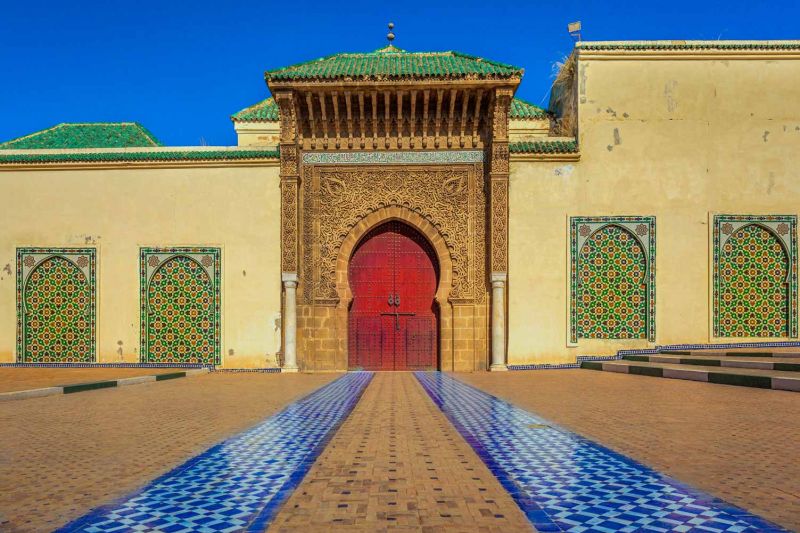 History of the Mausoleum at Meknès
Moulay Ismaïl Ibn Sharif, known as the "Warrior King", built Meknès and made it Morocco's capital, during his reign. The building was constructed during his lifetime. The king specifically chose this location as it was the Meknes' courthouse before; he wanted to be judged by his own people in his own court.
Structure and Architecture of Mausoleum of Moulay Ismail
It starts with a small entry room that painted buttercup yellow. The room houses a small fountain at the center. Then, it leads to the first interconnected open-aired courtyards, also painted buttercup yellow.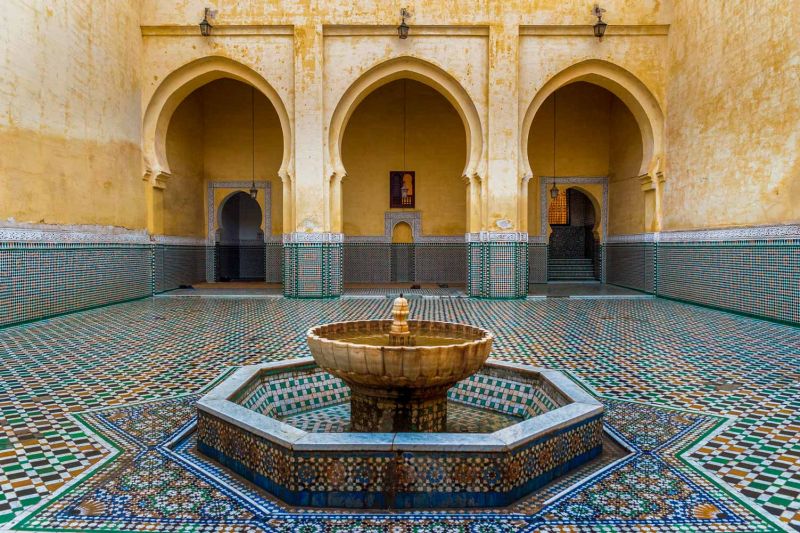 The last courtyard lies in front of the tomb room; Muslims only can enter the tomb room. The anteroom has several stories high with a row of windows at the top that lets the sunlight filter in. It also has walls with a series of levels comprising of exquisite zellij, enamel-painted wood, carved plaster, arches, and marble columns.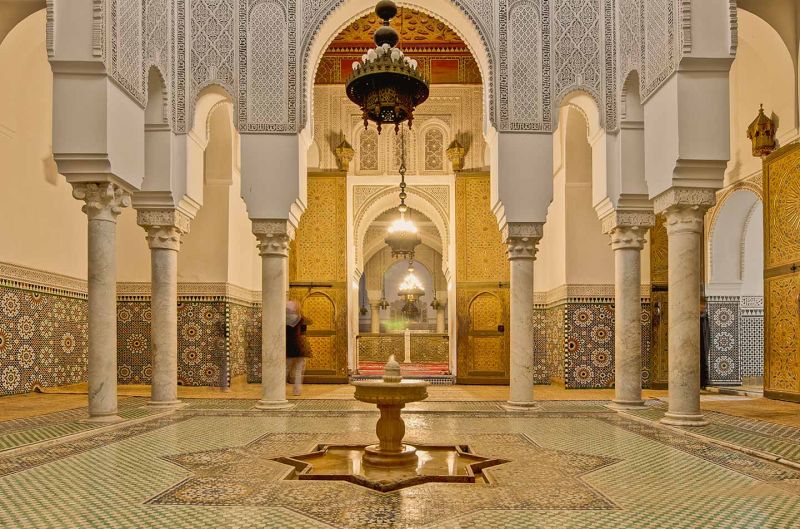 Lies in the center of the room a small fountain collared by the eight-pointed star that is classic to Moroccan design. The room features two antique clocks which were gifts from Louis XIV. It is said that the king sent the two clocks when he refused Ismail's request to marry his daughter, Princess de Conti.
Why Mausoleum of Moulay Ismail worth a visit?
It is truly one of the most regarded architectural sites, not only by tourists but by Moroccans as well. It is one of the best attractions in Meknes.
When and How to Visit Mausoleum of Moulay Ismail?
The site of the Mausoleum is open daily from 9:00 to 18:00 except Fridays.
It is located in the city center and is so close to the Royal Palace in Meknes. You can take the bus or the train to Meknes from various Moroccan cities