The Kasbah of Agadir was built in 1540 by the Saadian Sultan Mohammed in the 16th century, then in 1752 the kasbah was restored by the Alawite Sultan Moulay Abdallah, but it was destroyed after the earth quake in 1960 only the ramparts were partially rebuilt. Thousands of people died in this area by the earth quake.
Attractions shouldn't be missed at Agadir within your Morocco vacations ...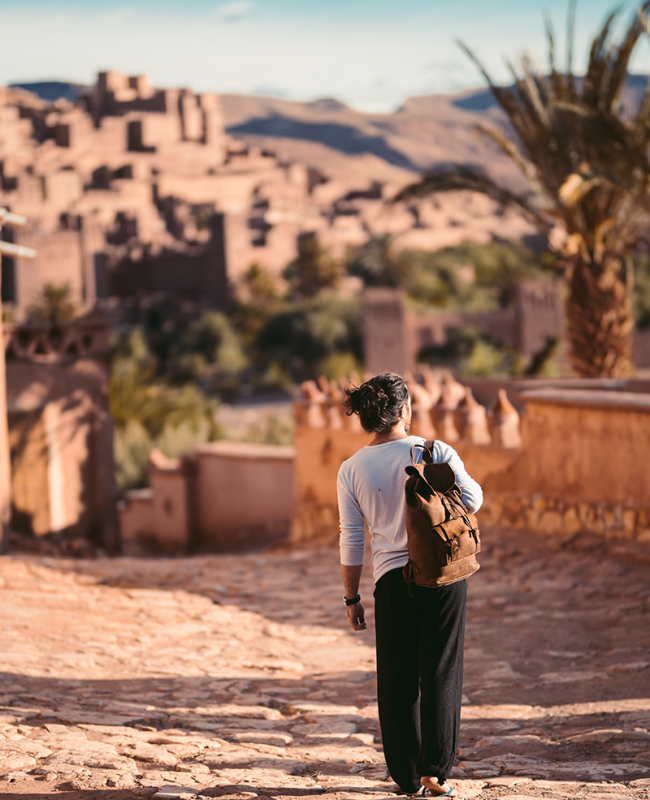 El Kasbah, Agadir
The Kasbah is in arabic means fortress, and ruins of fortress that lies on a mountain above the city of Agadir deserve to go uphill for the beautiful views at Agadir, as the Kasbah offers a magnificent view of the beach, the port and the city. It is enchanting at sundown, when the light is flecked with gold. It is long to walk up to the Kasbah, little bit hot and uncomfortable, so it is better for anyone to get a taxi by about Dh 30 and then walk back down.
Beside the seaside leisure activities, Agadir is also famous for its Berber traditions, its vital port, its ruins and its wonderful markets. A perfect charm to be discovered all year round specially from the nice Kasbah.