Setti Fatma Village
It is a known fact that Morocco is an exotic and fascinating country that offers something to everyone. The village of Setti Fatma is located in the picturesque Ourika Valley, 30 km from Marrakech. The village is surrounded by steep villages and snow-capped mountains. Moreover, the village offers a hotel, sidewalk cafes, and plenty of shops selling traditional crafts and carpets.
Experince Morocco Like Never Before and Plan Morocco Trip Now!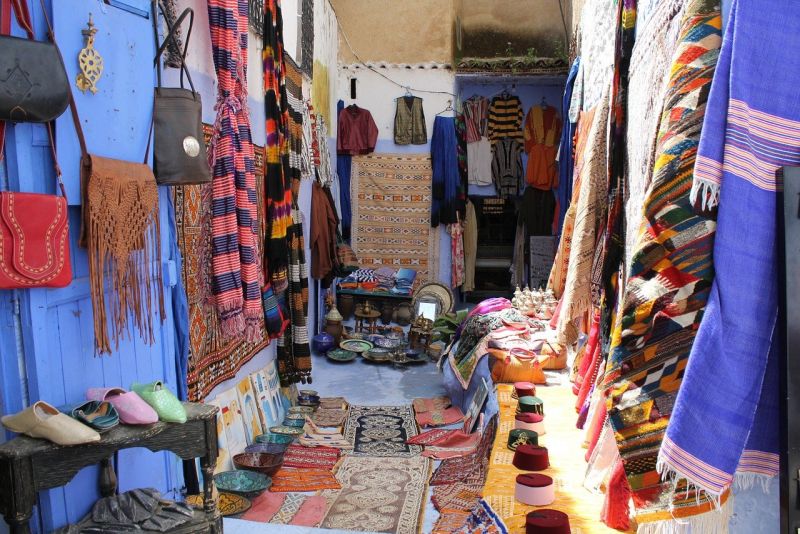 Pro Tip: It is recommended to use the official guides who have an office in the village. However, there are many self-appointed guides who offer their services.
Since, camels are associated with Morocco's desert regions, visitors won't miss the chance without seeing some camels in the lush vegetation of the valley.
The main attraction in the village is the Setti Fatma Waterfalls, as it was said that there are seven waterfalls above the village in the High Atlas Mountains. Aesthetically, the trail of the Seven Waterfalls stand and all the seven waterfalls can be seen from the first stop. For hikers who want to go past the first waterfall, it is effortful but the experience is fruitful.
Note: The trail which leads to the other six waterfalls is slippery and rocky, so proper shoes are required.
For souvenir hunters, they will find various of Berber rug weavers on the road. They will also have the chance to witness the intricate weaving process which have made these carpets so popular.
Like any other village in Morocco, Setti Fatma village has weekly markets which are worth planning a trip around. They offer insight into daily living in this region of Morocco. However, whether a market is in progress, it is always worth to stop and take some memory-making photos.