Asilah Morocco
Asilah is located south of Tangier in northern Morocco. The breath-taking, overlooking the Atlantic Ocean, is a popular summer destination for locals and visitors. The city is unique and attracts visitors due to its safe swimming beaches, colorful blue and white streets and its restaurants inspired by the town's Spanish heritage. Asilah has a local taste, where visitors experience the historic center, crowded souks and streets, offering opportunities for shopping and socializing.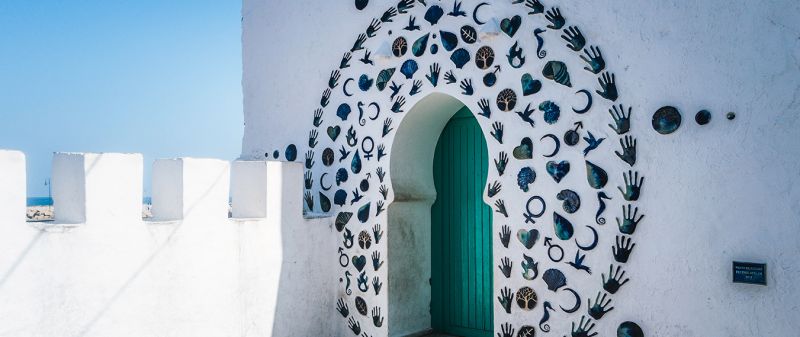 History
Most of Asilah's medina was built under Arab Muslim rule between the 8th and 10th century. However, the ramparts surrounding it were built by the Portuguese, who conquered the city in 1471. They ruled Asilah until 1589, when it returned to Moroccan rule briefly before being under the Spanish rule.
Later, in the 17th century, Moroccans took control over the town again. In the 18th and 19th centuries, it became a base for pirates. Today, the city is independent. Nevertheless, its great colonial past is reflected in the diversity of its cuisine and culture.
Ramparts & Beaches

More than 500 years ago, the ramparts of Asilah were built by the Portuguese and have been restored many times. Not only they have old-world charm, but also they offer a perfect spot for sunset stroll and for taking photographs of the town and the ocean.

Moreover, Asilah has its share of beaches. The best beach is located 1.5 miles/3 kilometers south of the medina. The beach is distinguished for its cleanliness, beauty; and being a great place for swimming, subtaning or riding a camel along the sand.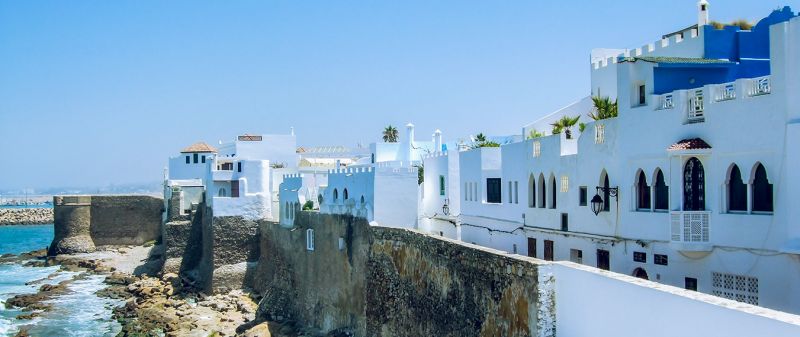 When to Visit
Generally speaking, the best time to visit the city is in Spring and Fall, because Winter (December to February) is chilly. For summer vacationers, it is perfect to visit the city between June to September to enjoy the warm water and hot sunshine.

Personalized Travel Services

Whatever your travel dreams, together we can custom-design the perfect itinerary with highly personalized services just for you

We Speak Your Language

A multilingual website offers content in 6 different languages English, Spanish, Portuguese, French, Italian and German

Flexibility to Change

We know how important it is for travellers to have the flexibility to change their itinerary due to some reasons or force majeure

Your Safety and Security

A professional will accompany the guests to all of the places; they will never be left alone to fend for themselves

High Quality Service

We do believe honestly that quality should come first and quantity would come later and our main objective focused on (Quality is our Top Priority)

Customer Service 24/7

We offer Customer Support 24 hours a day, 7 days a week by phone and email for questions about our tours and services

Support Sustainable Tourism

We are attempting to make a low impact on the environment and local culture, while helping to generate future employment for local people

Secure Online Payment

Our website is protected by the world′s most secure online payment system VeriSign Secure

Secure Website by MacAfee

Memphis Tours website is a McAfee Secure site that helps keep you safe from identity theft, credit card fraud and spyware