Asilah is located south of Tangier in northern Morocco. The breath-taking, overlooking the Atlantic Ocean, is a popular summer destination for locals and visitors in Morocco Tours. The city is unique and attracts visitors due to its safe swimming beaches, colorful blue and white streets, and its restaurants inspired by the town's Spanish heritage. Asilah has a local taste, where visitors experience the historic center, crowded souks, and streets, offering opportunities for shopping and socializing.
Make it right in Tangir and pass by ...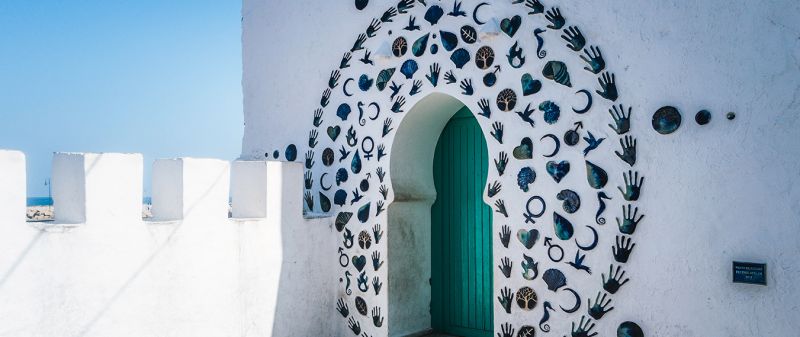 The History of Asilah Medina
Most of Asilah's medina was built under Arab Muslim rule between the 8th and 10th century. However, the ramparts surrounding it were built by the Portuguese, who conquered the city in 1471. They ruled Asilah until 1589, when it returned to Moroccan rule briefly before being under the Spanish rule.
Later, in the 17th century, Moroccans took control over the town again. In the 18th and 19th centuries, it became a base for pirates. Today, the city is independent. Nevertheless, its great colonial past is reflected in the diversity of its cuisine and culture.
Ramparts and Beaches of Asilah

More than 500 years ago, the ramparts of Asilah were built by the Portuguese and have been restored many times. Not only they have old-world charm, but also they offer a perfect spot for a sunset stroll and for taking photographs of the town and the ocean.

Moreover, Asilah has its share of beaches. The best beach is located 1.5 miles/3 kilometers south of the medina. The beach is distinguished for its cleanliness, beauty; and being a great place for swimming, suntanning, or riding a camel along the sand.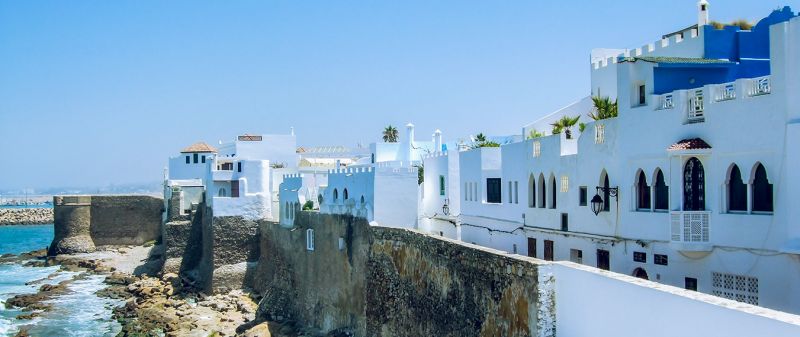 When to Visit Asilah
Generally speaking, the best time to visit the city is in Spring and Fall, because Winter (December to February) is chilly. For summer vacationers, it is perfect to visit the city between June to September to enjoy the warm water and hot sunshine.