Oujda, the largest city, lies in the extreme of northeastern Morocco. It also lies near the Moroccan-Algerian border. Despite having a rich heritage and culture, the city doesn't receive much attention from travelers around the world. It is a city where traditions and history are anchored due to its conservative population.
Explore Morocco Travel Packages to Enjoy touring the Fantastic city of Oujda!
History and Importance of Oujda
Oujda was founded in 944 by Zanātah Imazighen. The city went through a lot; it was fought over by Imazighen, Arabs, and Turks. It was often destroyed and rebuilt, so it was called Madinat Al-Hairah "City of Fear." You will find traces of ancient walls in the city. However, the appearance of it is generally modern, with wide avenues and parks.
Oujda is famous due to its history as the busiest border crossing with Algeria. Thus, it famous among traders and tourists. Back in 1995, when the border was closed, the economy of Oujda took a major hit. Nevertheless, the city is getting back on its feet, as there are recent tourism developments along the nearby Mediterranean coast, besides the rise in importance of the airport.
Where the city is situated, olives, grapes, cereals grow; sheep and goats are raised. Besides, deposits of anthracite coal are located near Jerade which is a lead mine at Touissit and metal is produced at Oued El-Heimer.
Experience Oujda, Morocco
There are so many ways to discover Oujda. Here are things you can do while being in Oujda:
1. Souk of Oujda
The souk experience is a must in Oujda. It is where you can do shopping while getting to know about the culture of Morocco. There is a variety of quality and prices, in addition to aromatic spices will make you spend a great time. The sellers there are very friendly and warm.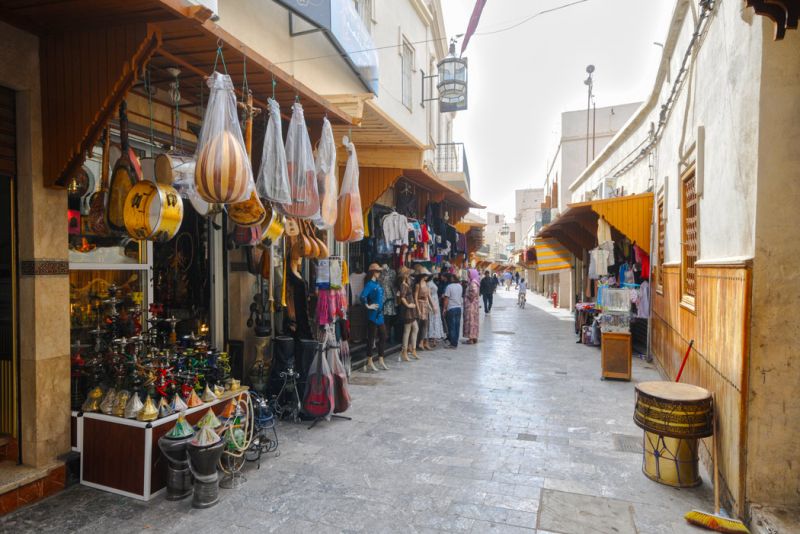 2. Theatre Med VI Oujda
The theatre has a nice atmosphere for groups of students. There are subtitles so that everyone can understand the play.
3. Yassmine Club Equestre Madagh Berkane
The club is great to learn and be with horses. It is a suitable experience for singles, couples, and friends. The horses can be a great show to entertain you and your kids.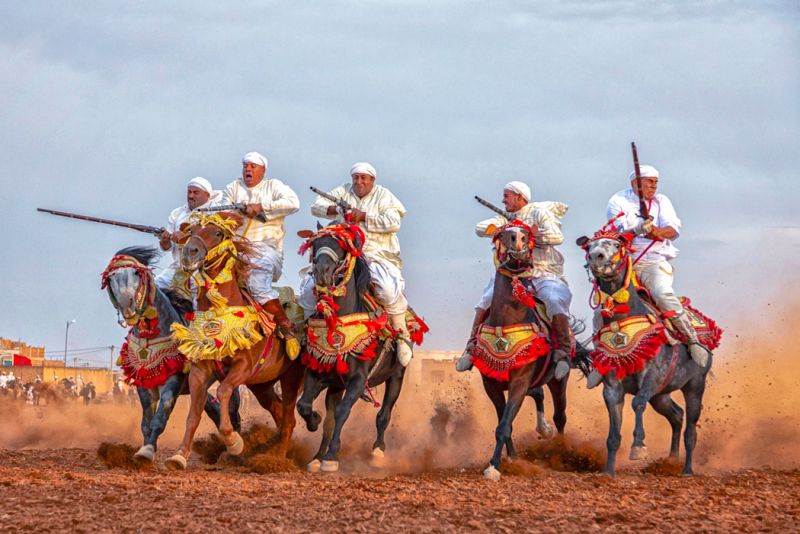 4. The Fazouane Park
The park is very suitable to rest, read a book, or spend quality time with oneself. It is quiet, wooded, and has a great field that stands in the middle. A park is also a meeting place for the locals in Oujda, giving visitors the chance to get to know the locals.
5. The mosque in Oujda
The mosque in Oujda is amazing inside out. It has huge open spaces, blue colorful carpet. The center of the mosque is reserved for Muslims to make their prayers. However, you can watch without any worries ever, as they are very open to explain everything you ask.
6. Isly Golf and Piscine
The place is beautiful to land, backpack, and run. It is an amazing place facing the city, well maintained, colored. It is a real pleasure.