Agadir Travel Guide and Places to Visit
Agadir Travel Guide and Places to Visit
Agadir is the leading seaside resort in Morocco deserves its title. A 10km-long beach of fine sand and more than 300 days of sunshine all year long year.
Sunbathing and swimming :
Agadir is the best destination to head to when it comes to enjoying the sun and the sea. With its miraculous climate, providing a minimum of 300 days of sunshine a year, and its 10km-long beach, Agadir has all you need for a great seaside holidays. Agadir is a member of a private club which is part of the world's most beautiful bays. It contains a marina which can receive several hundred pleasure boats.

Seaside :
The developed coastal road allows you to stroll along more of the sea front, a popular place for a walk at any time of day. It offers a complete panorama of the whole bay. Don't miss visiting the port which is constantly buzzing. Agadir excursions are worthy of trying as you will experience the time of you life. Places like Marraakech and the Paradise Valley are the most spectacular to visit while in Morocco if you are looking for excursions.
The old kasbah :
Destroyed by the earthquake of 1960, the kasbah no longer has its crenellated ramparts. Nevertheless, this elevated site has a complete view of the bay, the port and the new town. It is enchanting at sundown, when the light is flecked with gold.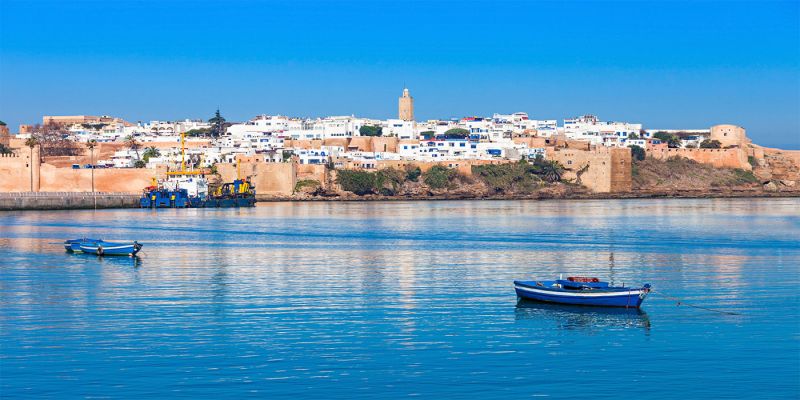 The new medina :
Slightly to the south of the city center, this is a place to be discovered with great delight: the new medina was reconstructed from the 1990s onwards by Italian architect Coco Polizzi. Careful urban development, craftsmen and restaurants. It is an original and bold success, where the Moroccan soul still survives. The jewelry souk and the Moorish café are more than worth the detour.
Top activities to enjoy while in Agadir:
Agadir is famous for its desert tours. Desert tours are most enjoyabl in Marrackech, Agadir, quarzazate, and Zagora. Also, Camel rides, quad bike, horse rides, and Buggies tours in Agadir are the most enjoyable. There is a variety of activities you can always enjoy there such as: surfing, sandboarding, jet ski, boat trips, berber nights, and much more of joy.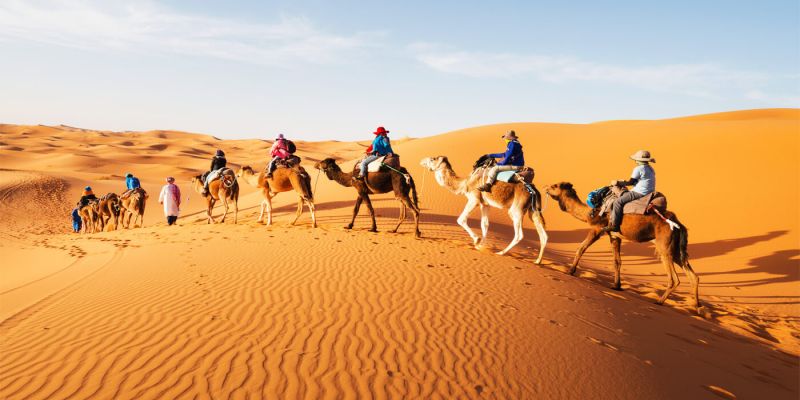 Personalized Travel Services

Whatever your travel dreams, together we can custom-design the perfect itinerary with highly personalized services just for you

We Speak Your Language

A multilingual website offers content in 6 different languages English, Spanish, Portuguese, French, Italian and German

Flexibility to Change

We know how important it is for travellers to have the flexibility to change their itinerary due to some reasons or force majeure

Your Safety and Security

A professional will accompany the guests to all of the places; they will never be left alone to fend for themselves

High Quality Service

We do believe honestly that quality should come first and quantity would come later and our main objective focused on (Quality is our Top Priority)

Customer Service 24/7

We offer Customer Support 24 hours a day, 7 days a week by phone and email for questions about our tours and services

Support Sustainable Tourism

We are attempting to make a low impact on the environment and local culture, while helping to generate future employment for local people

Secure Online Payment

Our website is protected by the world′s most secure online payment system VeriSign Secure

Secure Website by MacAfee

Memphis Tours website is a McAfee Secure site that helps keep you safe from identity theft, credit card fraud and spyware