Chefchaouen City

Chefchaouen is known to be one of the most peaceful and serene cities of Morocco. It is a gorgeous city in northeastern Morocco. It was originally founded by the Moorish exiles from Spain in 1492. Being located in the area of the Rif Mountains, exactly on the northern tip of Morocco, the city attracts all types of travelers and adventure seekers. It is about five hours north of Casablanca and two hours south of Tangier. The city is a relaxed place with affordable prices for those who seek calmness and good quality with reasonable accommodation.

The greatest thing about this city would be the buildings that are painted in brilliant sky blue that gives the city the name of the "blue pearl". Also, the clear mountain light that falls on the city gives it a magical touch. It is definitely a magical destination with beautiful landscapes and interesting activities to do.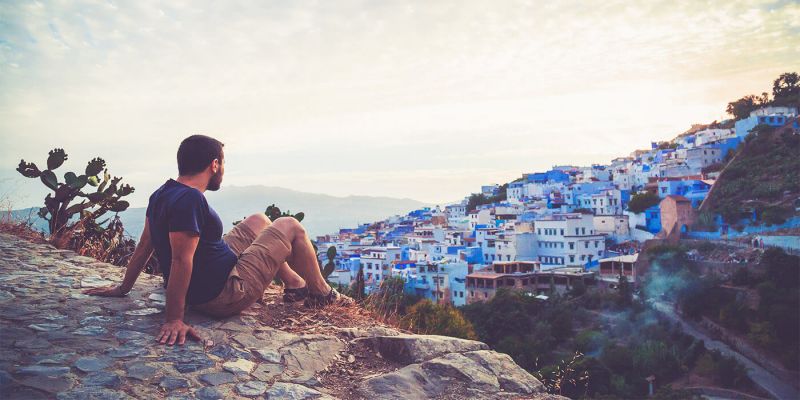 Chefchaouen city is blessed with a wonderful weather but it can get quite chilly especially in the evenings. It even sometimes snows a few times a year! What a nice break from the heat in most of the country. The city of Chefchaouen and area surrounding has a population of almost 43,000 people. It really is a small and quiet town. It was founded in 1471 by Moulay Ali Ben Moussa Ben Rached El Alami. It used to serve as a Moorish fortress for exiles from Spain. For ages, the city grew and welcomed different religions like Jews and Christian converts alike. Today it is a wonderful cultural mix between Christians, Jews, Berber tribes, and Muslims, All living together in peace and tolerance.

Morocco is a rich country in history and nature, make the best use of it through one of our Morocco Vacations!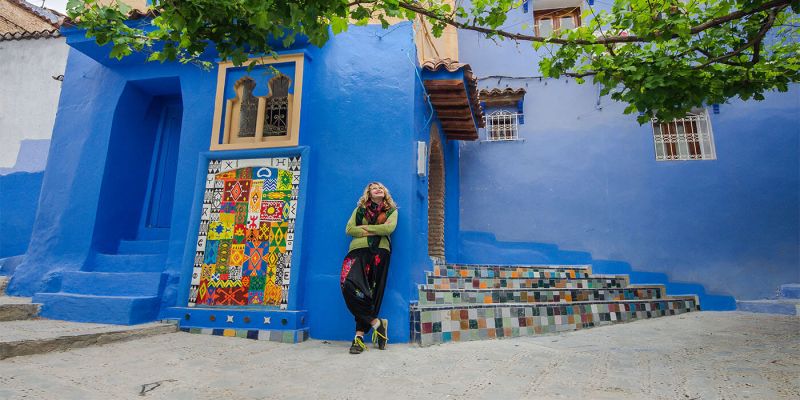 Chefchaouen or Chaouen, as the local Moroccans call it, is known as Morocco's "Blue Pearl". This is because the inhabitants paint all of the buildings blue. No one knows exactly why this is done. There are two main theories, however. The first is that the blue color keeps the mosquitoes away. The second theory is that according to the Jewish tradition it is believed that the color blue represents the sky which in return reminds people of heaven and God. It serves as a reminder to lead the people's spiritual and moral lives. Regardless of the real reason, the color covering the city gives it an amazing charm, calmness, and joyful spirit. The mountainous surroundings give this sweet town an illusion of isolation from the crowded and loud world outside. The city has an atmosphere of relaxation, comfort, and peace. It is the perfect place to go on a vacation.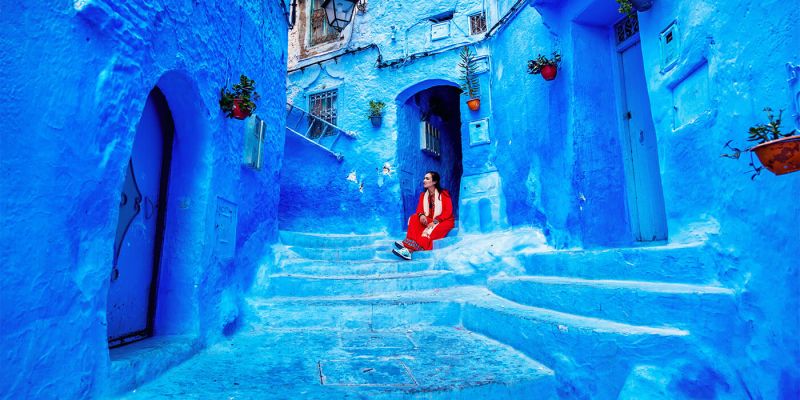 Personalized Travel Services

Whatever your travel dreams, together we can custom-design the perfect itinerary with highly personalized services just for you

We Speak Your Language

A multilingual website offers content in 6 different languages English, Spanish, Portuguese, French, Italian and German

Flexibility to Change

We know how important it is for travellers to have the flexibility to change their itinerary due to some reasons or force majeure

Your Safety and Security

A professional will accompany the guests to all of the places; they will never be left alone to fend for themselves

High Quality Service

We do believe honestly that quality should come first and quantity would come later and our main objective focused on (Quality is our Top Priority)

Customer Service 24/7

We offer Customer Support 24 hours a day, 7 days a week by phone and email for questions about our tours and services

Support Sustainable Tourism

We are attempting to make a low impact on the environment and local culture, while helping to generate future employment for local people

Secure Online Payment

Our website is protected by the world′s most secure online payment system VeriSign Secure

Secure Website by MacAfee

Memphis Tours website is a McAfee Secure site that helps keep you safe from identity theft, credit card fraud and spyware