Tinghir Morocco
Highlighted by its walking trails, Tinghir is a great destination for a day trip and for a few-nights' stay. Know more!

The awesome city locates between Dades Gorge and Tinejdad, Tinghir (aka Tinerhir) has such a charming atmosphere. It is highlighted by its walking trails. It is a great destination for a day trip and for a few nights' stay when making your Morocco vacations, along with:
How to enjoy Tinghir Experience
There are plenty of places to see with family or friends or even solo. They are various and they are not all physically demanding.
Tinghir is mainly about the walks, so be prepared for a few long exhilarating walks. It is entertaining with the valley's natural beauty of the landscapes and the remarkable historical icons.

Tip: Pack your best walking shoes and have your sunblock cream.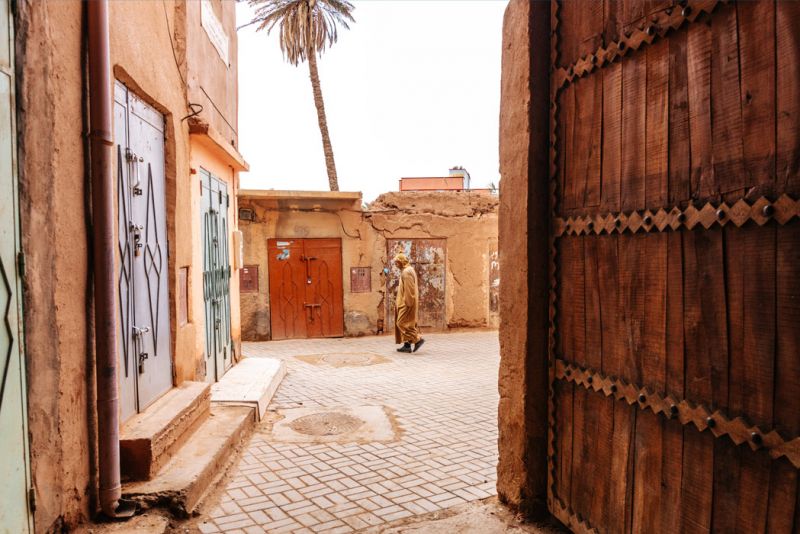 The town's old Glaoui's Kasbah is for trekking lovers. It will grant an incredible experience where you will witness a panoramic view of the area besides looking up close at the architecture of the building. The center of Todra Gorge is also a good spot to hike through the mountains.
Tip: Take a photo at the sunset, it is magical.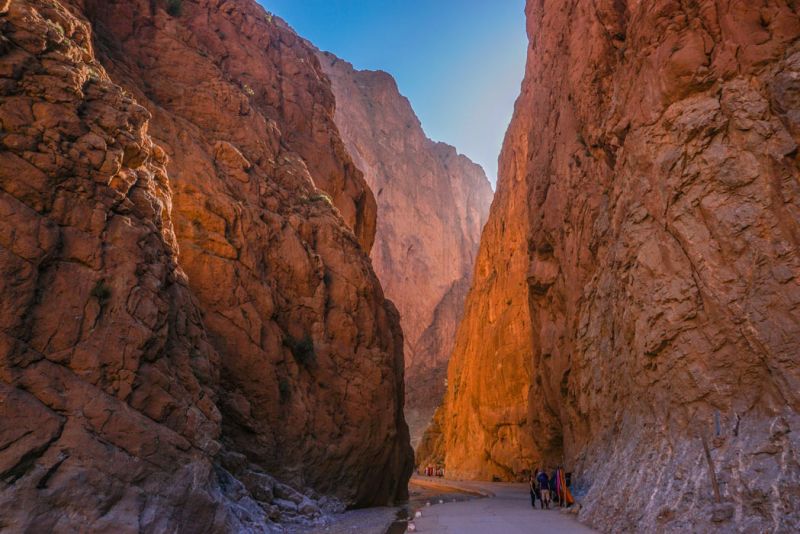 As for those who might not enjoy a long walk, many of the sights are accessible by 4x4 or by taxi. They will miss wading through the rivers, but they will definitely get to see some good sights and make fantastic memories.
For a sight-seeing experience, a visit to the small museum on Bir Anzarane Avenue is unforgettable. The little house embraces a collection of old photographs of the area. Moreover, those who are interested in local craftwork should pay a visit to the rug shop Maison de Cadeaux Berberes. It is remarkable as visitors get the chance to walk through the shop and have the process behind the carpet making explained.
Accommodation and Cuisine
The valley has great accommodations that are marked with its variety. For visitors who like to have it traditional, there are a variety of good hotels to choose from; and for those who want to have a local experience, the valley has warm riads that welcome their visitors.
Besides, it is a great place to have a taste of Moroccan cuisine, combined with great decorations and a warm atmosphere. If you are a street food person, the old Mellah is home to some of the most delicious food in the area. Additionally, it has plenty of good cafes that are suitable for spending the afternoon.
Tinghir is perfect to take a short break, where you will discover crumbling kasbahs, enjoy the beautiful nature, try delicious food, and have so many activities to do.