Turkey Visa
Having millions of visitors from around the world annually, Turkey aims to ensure that they have a nice vacation with establishing advanced visa system. The E-Visa Application System was launched on 17 April 2013 by the Ministry of Foreign Affairs of the Republic of Turkey. The ministry always does its best to provide a strong e-visa system and to enable foreign nationals to easily obtain their visas.
Tourists can apply for an electronic visa via online application (www.evisa.gov.tr). A minimum 6-months-valid passport is required by the date of application. Visitors have a period of 3 months to enjoy Turkey to the maximum.
Turkish Visa can be easily applied for in just few steps. The applicants can obtain the visa after filling the necessary information: identity, passport, travel dates and after paying visa fee online.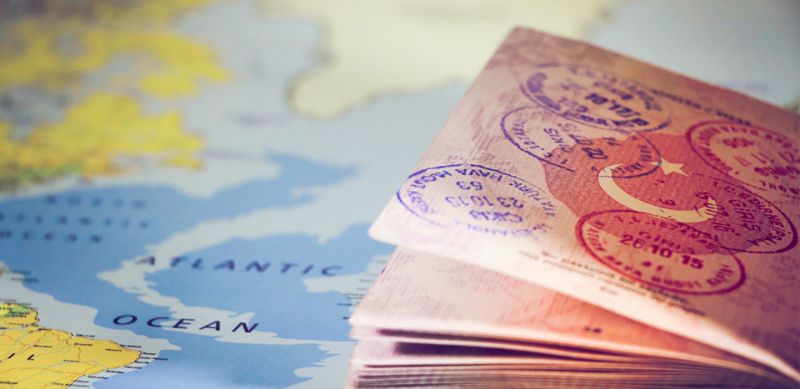 E-Visa is valid only for travel, tourism or commerce. Visas for work or studying are given by the Turkish Embassies or Consulates.
Service, diplomatic, special and official passports are referred to as "Official passports"
Adding to English, French and Spanish, the languages of Dutch, Norwegian, Polish, German, Arabic and Chinese will be added to the system.
Along with Visa and Master Card, payment from other commonly used credit nad debit cards is accepted.
It is allowed for tour operators to apply for a group e-visas and make lump sum payments for them.
Fees for e-visas obtained via the e-visa website (www.evisa.gov.tr) are lower than the fees obtained for visas upon arrival to Turkish airports.
If you will shoot a documentary film or doing an archeological excavation, you should get a special permission from the Turkish authorities in advance.
You do not need a residence permit up to 90 days, if you have a valid visa.
Work Visa
For work visa, you should apply to the nearest Turkish mission to obtain a work permit and visa. Passport, visa application form and a letter from employer are required for your application. All the required documents should be submitted by your employer to the Turkish Ministry of Labour and Social Security within 10 working days post your application. Applications are finalized by the MLSS within thirty days.
Whenever you plan to visit Turkey, explore our Turkey Tours to enjoy a little bit of everything!
Travel Experience Since 1955

Memphis Tours is one of the pioneers which have great impact on travel industry for more than 55 years of experience.

Personalized Travel Services

Whatever your travel dreams, together we can custom-design the perfect itinerary with highly personalized services just for you

We Speak Your Language

A multilingual website offers content in 6 different languages English, Spanish, Portuguese, French, Italian and German

Flexibility to Change

We know how important it is for travellers to have the flexibility to change their itinerary due to some reasons or force majeure

Your Safety and Security

A professional will accompany the guests to all of the places; they will never be left alone to fend for themselves

High Quality Service

We do believe honestly that quality should come first and quantity would come later and our main objective focused on (Quality is our Top Priority)

Customer Service 24/7

We offer Customer Support 24 hours a day, 7 days a week by phone and email for questions about our tours and services

Support Sustainable Tourism

We are attempting to make a low impact on the environment and local culture, while helping to generate future employment for local people

Secure Online Payment

Our website is protected by the world′s most secure online payment system VeriSign Secure

Secure Website by MacAfee

Memphis Tours website is a McAfee Secure site that helps keep you safe from identity theft, credit card fraud and spyware