Turkish Cuisine and Food
Turkish cuisine & food are varies across the country. The cooking of Istanbul, Bursa, Izmir, and rest of the Aegean region inherits many elements of Ottoman court cuisine, with a lighter use of spices, a preference for rice over bulgur, koftes and a wider availability of vegetables stew (türlü), eggplant, stuff
The Ottoman rule had a significant effect on Turkish Cuisine; that's why the Ottoman cuisine spreads highly over the years. As an impressive mix of culture from central Asia, Eastern Europe and Middle East, the Turkish Cuisine comes in various techniques and cooking style, offering a unique but similar taste. For instance, the cooking in Istanbul is different from that in Izmir and Bursa, due to the different skills used during preparation. The Dish is prepared with a lighter use of spices with most of the cooks preferring rice over bulgur.
In the western part of Turkey, you will come across Cuisine that is rich in vegetable herbs and even fish. Meat-based food is also typical in Turkish Cuisine. A great example is the Kebabs that contain hot pepper. However, native Turkish meals are primarily composed of rice, bread and even vegetables.
To enjoy the finest of Turkish Cuisine, you must start with the cooking customs. We have prepared some of the culinary traditions you can expect from Turkish Cuisine.
Common Culinary Custom
Breakfast
This is the most important meal of the day. Typically, you require enough nutrient and calories to match the high metabolic rate experienced in the morning. That's why Turks will always serve a sumptuous breakfast. The Turkish breakfast is composed of some of the enriched foodstuffs you can come across. This includes butter, eggs, olives, cucumbers, Kaymak and sucuk. You will be served with a refreshing Menemen, which is a delicious meal prepared with tomatoes, onions, olive oil and even eggs. Alongside, this wonderful meal is Turkish tea, which is served when hot. Generally, breakfast is referred to as Kahvalti (meaning before coffee).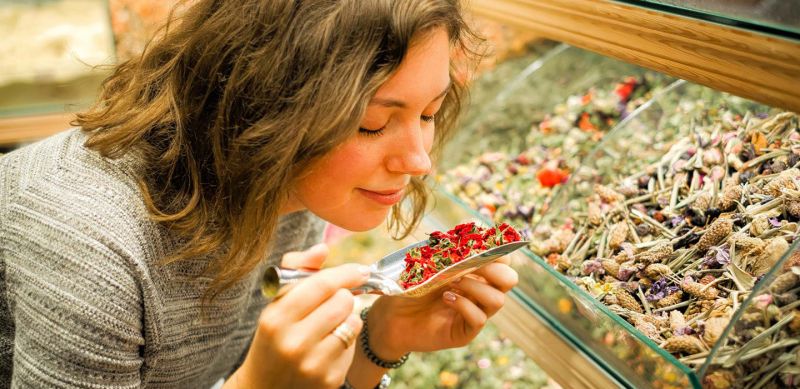 The summer cuisine
During the hot summer, you should expect fried vegetables like eggplant, potatoes or pepper, which can be served with tomato sauce or something else more refreshing. The Menemen and cilbir are some of the everyday supper dishes prepared on eggs, but you can also expect light meals like watermelons, tomatoes and many more. If you like being unique, the summer helva will do correctly for your satisfaction.
Restaurants
Despite the increase in the number of different foods served in the country, Turkish people will prefer the experience of vibrant and exciting dishes of Turkish Cuisine. You will also come across some foods like doner, Kumpir, Kokorec and kofte, which are mostly served as fast meals in Turkey. In most industrial cities, people often opt to eat out and that's why Esnaf Iokantasi spread all over the area, providing a taste of traditional Turkish home cooking.
There is a whole world of Turkish taste you can explore to your liking. Here are some of the dishes you should expect in homes and restaurants in Turkey.
Zeytin Yagli Dishes
Dolma
You can never complete the Turkish cuisines without Dolma. Dolma is prepared using vegetables either fresh or dried, peppers, tomatoes and even zucchinis, which are stuffed with a mixture of rice and onions alongside with different spices.
Yaprak Sarma
Sarma offers a delicious taste that is very popular in most areas of the Middle East. Yaprak Sarma is prepared using Wrapped vine leaves, which are filled with onion and spices.
Turkish Dish that has meat
Well, if you love meat, why not enjoy the most excellent Turkish Cuisine made with beef. Luckily, we have prepared some of the most delicious dishes you should expect as a meat person.
Lahmacun
Made with a pizza-like appearance, Lahmacun is dominated with minced meat and onions made into a flaky dough. This meal is best when served with tomatoes, parsley, rocket and some people will prefer squeezed lemon. It is believed to have originated from Syria cuisine serving as one of the most popular dishes in Turkey.
Karniyarik
This is a must-have dish for people visiting Turkey. The dish is prepared with fried eggplants, minced meat, parsley, tomato filling and onions. When cooked, the eggplant peel is not smudged. Moreover, the meat is always maintained wet and light for a fantastic experience.
Kurufasulye
The Kurufasulye is one meal that can be prepared in different ways, but the common ingredient you must have is beans. In this case, this meal is equipped with dried spiced beef called Pashma. It can be served with plain rice, and it's most certainly a familiar figure in most lucrative restaurants in Turkey.
Dairy Products
Yogurts are an essential dairy product in Turkish Cuisine. In this country, you will find that almost all the meals go well with yogurt. There are different varieties you can explore to your satisfaction, for instance, the strained yogurt, which is made by straining the yogurt curds with whey.
Another dairy product in Turkish Cuisine is cheese, which is produced in a wide variety.
The Turkish Cuisine accommodates more foodstuffs than you can ever imagine, for instance, the Pilav, paster, and Pastries, which spread widely across the region. That's why you can never get enough of this beautiful traditional Turkish Cuisine.