Chora Museum in Turkey
History of Chora Museum in Turkey
Naos Mosaics
Mosaics of Inner Narthex
The Turkish word Kariye comes from the traditional Greek word Chora meaning outside of town (land). It's known that there was a chapel outside of town before the 5th century when town walls were erected. The primary Chora Church was rebuilt by Justinianus (527-565) in situ of this chapel.

Within the period of Komnenoi, it worked as the court church for important religious events, due to its resemblance to the Palace of Blachernae. Chora Church (Chora Kirke) was destroyed during the Latin invasion (1204-1261) and repaired within the reign of Andronikos II (1282-1328) by the Treasury Minister of the palace, Theodore Metochites (1313).
It had been expanded towards the north, an exonarthex was added to its western side and a chapel (Parecclesion) to its southern side, and it absolutely was decorated with mosaics and frescoes.

History of Chora Museum in Turkey

The mosaics and frescoes within the Chora are the foremost beautiful examples dating from the last period of the Byzantine painting (14th century). The particular unique elements in those collections and frescoes are the depth, the changes, and plastic values of figures, and also the elongation of figures.

After continuing to function as a church following the conquest of Istanbul in 1453, the building was converted into a mosque in 1511 by Vizier Hadim Ali Pasha. it was converted into a museum in 1945, and through the restoration in 1948-1959 disbursed by the Byzantine Institute of America, the mosaics and frescoes were uncovered and dropped in the daylight.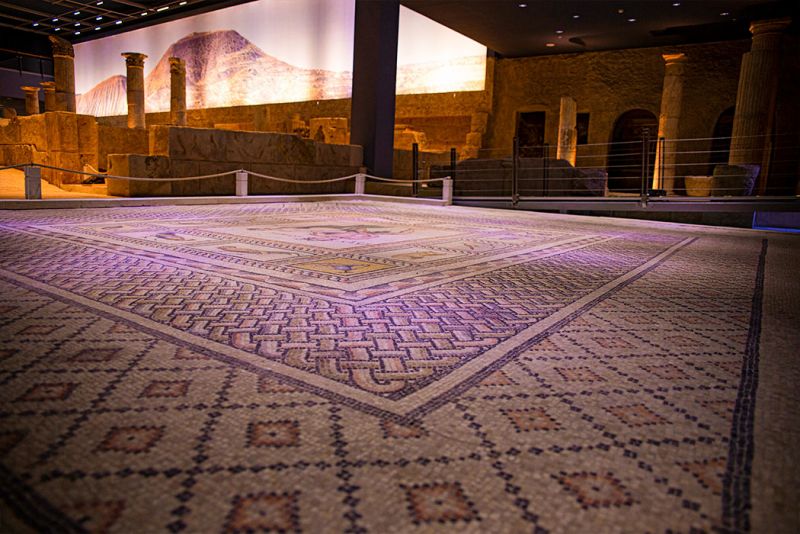 Naos Mosaics

The main dome of the Chora church is the Naos. it's a size of 10.5 m x 15 m., it's supported by four columns, surrounded by six-teen long windows and is well illuminated by natural light. Most room's floor and walls are covered with marble up to the cornice level, one is additionally decorated with Theodoros Metochites monograms.
Inside the apse is the mihrab made within the Ottoman period, indicating the direction of Mecca. The Naos include the Death of the Virgin Mary, Madonna the Hodegetria (One who shows the way), and Jesus holding the Book of Gospels, hospitable Matthew.

Mosaics of Inner Narthex

The inner narthex may be a rectangular space of 4 meters wide and 18 meters long and runs parallel to the outer Narthex. It consists of lunettes and vaults which are decorated with the lives of Jewess and miracles of Christ further as standing images of saints. Inner narthex hosts an oversized representation of the Deesis, decorating the eastern wall of the narthex depicts Christ and also the Virgin with the previous founders Isaac Komnenos and also the nun Melanie kneeling at their feet.
Enriched with valuable mosaics and masterpieces, Chora Museum was originally built during the Byzantine time as a church. After the conquest of Istanbul it absolutely was a mosque, and under the fashionable Republic of Turkey the building was opened to the general public as a museum.