Reasons to travel to Turkey
Are you still wondering "why go to Turkey?" Here are some Turkey information and the top 10 reasons to visit Turkey in your vacation.
Turkey is one of the top travel destinations in the world. It should be on any traveler's bucket list since it offers something to each of its visitors. History, culture, nature and more can be found in it.
Turkey's visit season runs from May to October when a huge number of individuals of all nationalities run to exploit the midyear temperatures, the Mediterranean way of life, and lovely seashores. Outside of these months, the travel industry slows down due to the brief days and long evenings, yet it doesn't go to a crashing halt. A couple of goals continue inviting individuals to investigate the significance of the nation and keeping in mind that individuals may think there are no advantages to heading out to Turkey during winter, low-season costs and fewer groups are an alluring draw.
Satisfy your Exploration sense and Visit Turkey through Turkey Vacations of Memphis Tours!
The perpetual coastline in Turkey has made a portion of the world's most lovely seashores, and they come in a lot of assortment including sand to stones and bluff seashores.
Turkey has a great climate. Summertime in its Southern parts lasts for 6 months of the year, especially in Antalya and Bodrum, the most popular "sun and sea" tourist destinations. Blue Voyage and Blue Cruising will allow you to enjoy the beaches and turquoise water with yachts. For beach lovers, this can be the highlight of the vacation.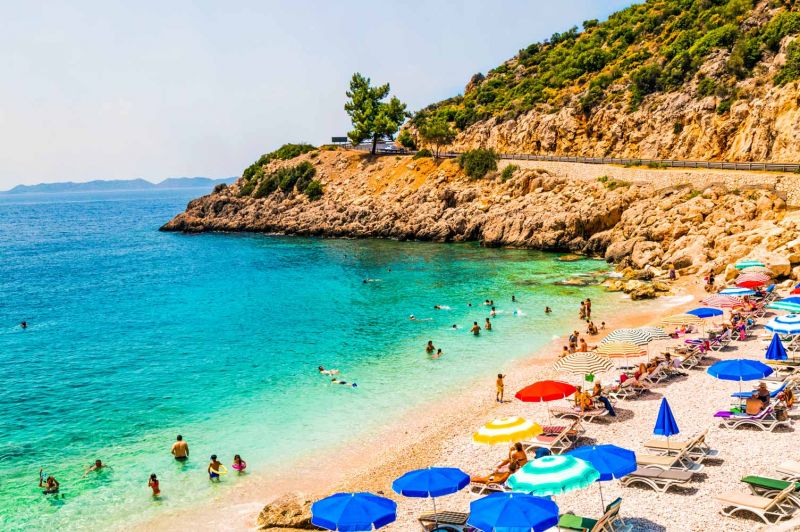 History of Turkey
Turkey is very rich in history. The country hosts the most archeological sites in the world. Ephesus, City of Troy, Cappadocia, and St. Peter's cave church are among the countless sites to visit in Turkey.
Aya Sofya

Famous as one of the most brilliant structures on earth, the spellbinding Byzantine heavenliness of the Aya Sofya Museum isn't only one of the top things to visit in Turkey. The astounding larger piece of its outside is rimmed by the delicate minarets included after the Ottoman achievement, while the rich and colossal frescoed inside is a breathtaking token of old Constantinople's quality and power. This acclaimed milestone is an obvious necessity to achieve for every explorer visiting the country.
Not to be missed, the tenacious demolition of Ephesus is a city of beast tourist spots and marble-separated avenues. One of the most complete, up 'til now standing Roman urban networks in the Mediterranean area, this is the spot to experience what life likely been like during the splendid age of the Roman Empire. A visiting trip here will take in any occasion an enormous bit of a day to cover the noteworthy highlights and that's only the tip of the iceberg, in case you really need to research, so guarantee you plan your visit so you don't feel flooded.
Mount Nemrut

Turkey is loaded up with chronicled places, and Mount Nemrut is one of them. A World Heritage recorded mountain with some valuable statues and spots. Unquestionably, a spot you ought to go on the off chance that you like history!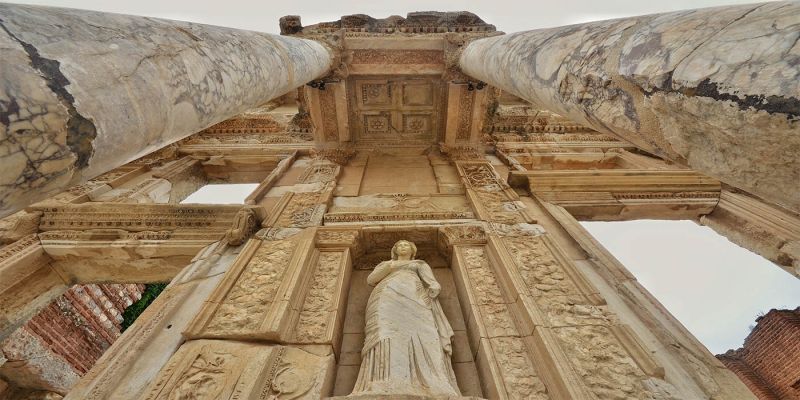 Turkish Public Transportation, Accommodation and People
Like everything else, Turkey offers various kinds of accommodation for its visitors. It has the most amazing luxury and extravagant hotels in the world, especially in the Antalya region. On the other side, there are beautiful affordable hotels.
For some individuals, the words "open transportation" bring back recollections of torment and enduring. This, in any case, is once in a while the case for the individuals who live in Istanbul. One of the most well-known types of transportation in Istanbul is the Bosphorus ship ride which interfaces the two mainlands. Recollect when I referenced eating summit while utilizing the open transportation? Indeed, this is it! The gigantic ships have been inside and outside the sitting region, offer summit and cay so you can have really superb driving experience. Take it from somebody who utilized this type of transportation on regular routine. In case you're fortunate during mid-year, you can likewise get a dolphin hop or two!
People of Turkey

Turks are when all is said in done well disposed and have incredible accommodation. Try not to be shocked on the off chance that they welcome you for some Caj or espresso, or even now and again for supper, regardless of whether you're an outsider. Most Turks that you met have been interested in their culture and furthermore needed to show you theirs. Individuals are unquestionably probably the best motivation behind why everybody should visit Turkey.
Shopping in Turkey
Visitors buy Turkish Carpets the most. Turkish carpets are the most famous since they have more artistic features compared to other carpets around the world. Also, visitors buy authentic gifts, rugs, kilims.
Turkish Culture
Since the country's population is diverse, you will see many different origins when you visit Turkey. Each region has its own traditions, art, folklore and even eating habits. Eventually, this adds to the richness of the country.
Istanbul

The passage from East to West, Istanbul is a city that never lays down with numerous delightful structures and royal residences. It's likewise home to an exuberant nightlife and numerous eateries. Istanbul is unmistakably one of the urban communities on the planet that everybody should visit in any event once!

Turkish Food and Cuisine
Turkish cuisine is one of the most famous cuisines in the world. It is a combination of Mediterranean and Middle Eastern dishes. Turkey is famous for delights like tea and coffee. You can find these delights almost everywhere around Turkey. The southeastern part is famous for Kebabs. The food brought in small portions before the main course is called "Meze". Meze is usually consumed with the most famous alcoholic drink called "Raki". Seafood is also important in Turkish cuisine.

In the event that you ever get yourself hungry all of a sudden, with not a single eatery to be found, stress not on the grounds that the roads got you secured. From balık ekmek (fish sandwiches), mussels and right to kokoreç (sheep digestion tracts), Turkey has everything! I know the sheep digestion tracts sound sickening, yet trust me, when you attempt it you'll be returning for more. There are likewise numerous choices for individuals who are veggie lovers or vegetarians. Turkey is known for its vegan cooking, and probably the most famous road nourishment incorporates rice, stuffed grapevine leaves, and çiğ köfte.
Turkish Tea and Coffee

Another valid justification to visit Turkey is to go for a "Caj" (Tea) or espresso. It's the ideal action for unwinding and encountering a lump of the Turkish culture and regular day to day existence.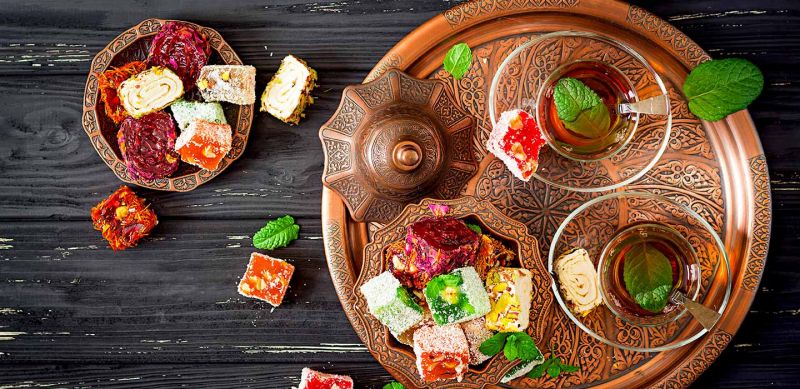 Turkish Bath - Spa Experience
Definitely, this a must-try experience if you visit Turkey. Turkish bath helps you relax and unwind all the negative energy in your body. It is favorable among tourists as it combines traditional experience with Far Eastern touches like certain massages and using aromatic smells.
Turkey Sports
This is for nature lovers. Visitors have a variety of nature sports like Hiking, trekking, mountain biking, river rafting, scuba diving, windsurfing, wave surfing, kite surfing, paragliding, parasailing, skiing, jet-skiing. The golfing industry in Turkey has grown and it is now considered one of the leading destinations in Europe. The courses are spectacular especially in Belek, Antalya.

You may have caught wind of Besiktas or Galatasaray as they have played in the best football rivalries for some time now, and as of late, those groups have pulled in probably the greatest players on the planet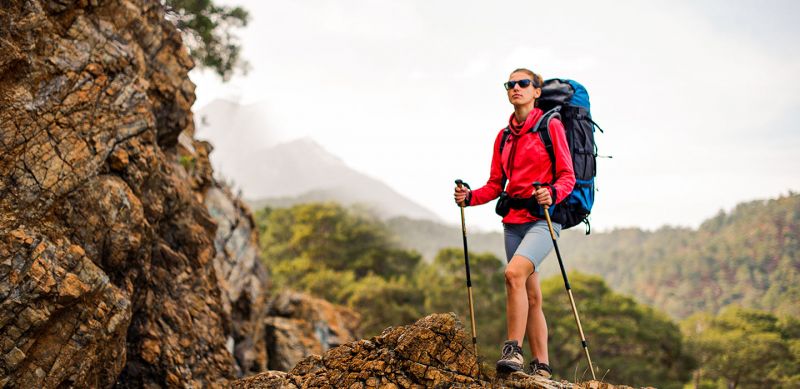 Business Opportunities in Turkey
As Turkey is one of the largest economies in the world and provides business and investing opportunities, especially in the real estate business, a vacation might turn into a great investment opportunity.
Money in Turkey
Turkey's national currency is the Turkish Lira. In terms of buying power, it is cheaper than the Euro and Dollar. This is an advantage to travelers who convert their Euros or Dollars to TL.
Tip: Convert your foreign currencies to TL upon arrival to Turkey and pay everything in TL.