Konya's iconic sight is the distinctive green conical dome above the tomb of the 13th-century philosopher, poet, and nonsecular leader Mevlana Celaleddin Rumi. Right within the center of town, this mausoleum and attached historic tekke (lodge) of the planet's famous whirler sect of Sufism, which Mevlana Rumi founded, is that city's main sightseeing attraction. Today, it is the Mevlana Museum, and both travelers and tourists gather here to pay their regards to at least one of Turkey's-and the world's-greatest religious mystics.

Mevlana Rumi

Although most famous outside of Turkey for his poetry (including his renowned 25,000-verse Mathnawi poem), for believers, Mevlana Rumi is revered as a saint, and his mausoleum could be holy. His words, addressing humanity, tolerance, and acceptance, have imitated down through the centuries. One of all his most famous verses stating: "Come, whoever you will be. whether or not you will be an infidel, a pagan, or a fire-worshipper, come. Ours isn't a brotherhood of despair. whether or not you have broken your vows of repentance 100 times, come."

What to see there!

The tekke's existing layout dates from the 16th century, long after Mevlana's death. The sole part of the lodge that dates from the 13th century, when Mevlana lived, is his mausoleum. You enter through a gate and a formidable garden full of fountains, roses, trees, and tombstones.
Inside the mausoleum isn't just Mevlana's sarcophagus (engraved along with his words: "Do not seek our tombs on this earth-our tombs are within the hearts of the enlightened.") but that of his wife Kerra Hatun; his children Melike Hatun and Muzafferuddin Emir Ali Celebi; plus the tombs of six dervishes, the so-called "Soldiers of Horasan," who came to Konya from Balkh with Mevlana.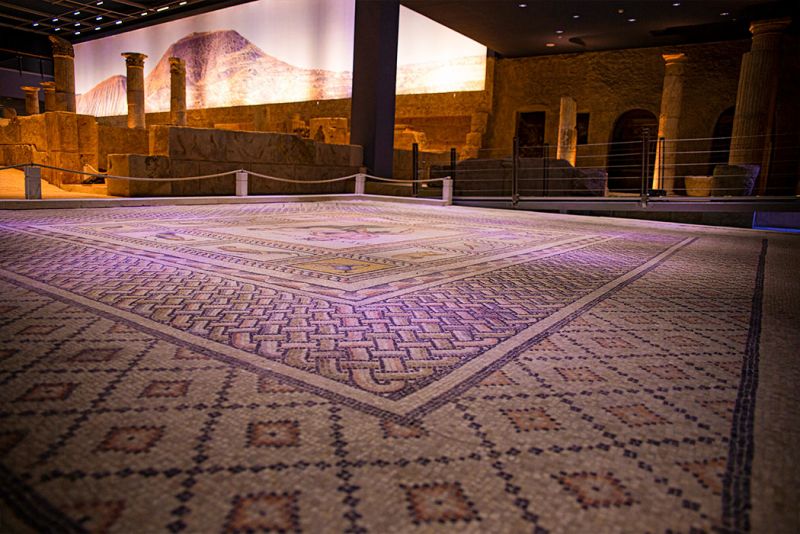 Museum and Impressive Collection

Besides, the huge complex houses a large collection of artifacts relating to the Mevlana Order, precious carpets, metal and wooden artistic objects; and books, including a performance of priceless Qur'ans. The little museum, which takes up a part of the space within the Semahane, shows a fine selection of those items. The museum also contains a library with over 1,700 manuscripts and 500 books.
Outside may be a tranquil courtyard with a marble fountain (1512). Across the courtyard from the mausoleum are a series of cells, where students of the Mevlana Order once lived and studied. Today, they house an enjoyable collection of objects linked with an amazing life, from clothing and textiles to calligraphy and musical instruments. For travelers enthusiastic to dig a bit deeper, excellent information boards allow a deeper knowledge of Sufism's history and culture.


For Muslims and non-Muslims alike, the most reason to return to Konya is to go to this former lodge of the whirling dervishes and residential to the tomb of Celaleddin Rumi (later called Mevlâna), who we've to thank for giving the globe the whirling dervishes. this is often one of the largest pilgrimage centers in Turkey, and also the building's fluted dome of turquoise tiles is one in every of Turkey's most distinctive sights.