A paradise on earth for adventure seekers and who are interested in the natural landscape, a magical haven for nature admirers, and a surreal home for culture vultures, a lot of things to do in Srinagar make the city an ideal place for every type of traveler. From enjoying a break from the summer heat to basking in the pleasant snow in winters, Srinagar is one place, which you can visit at any time and experience everything!
Here in Srinagar nature has an identity all its own. If you fly to Srinagar, you will notice that it is easy to find unimaginable panoramas and drive everywhere you go. Whatever you choose, don't forget to take the time to talk to the people and listen to their stories, they are so nice and sociable. In fact these interactions will definitely be the highlight of your trip to Srinagar. But now, you need to know what to do in Srinagar?

Visit the historical mosques in Srinagar

A visit to Srinagar would be incomplete without exploring the atmospheric and distinctly wooden Old City on foot. It's the home to a huge number of important mosques that also have serene energy. One of those mosques is Jama Mosque, originally built in 1394, it's the largest mosque in Kashmir.
It has 378 wooden columns supporting its ceiling and space for thousands of devotees, it's situated in the middle of the old city and opposite to the bustling bazaars, the Jama Mosque is the most surreal place in the city that you ought to include in your Srinagar sightseeing tour. The beautiful Indo-Saracenic architecture, and the spectacular courtyard, are some of the attractions inside that will surely leave you amazed and spellbound.
Another mosque is the Shah Hamdan Mosque on the shores of the Jhelum River is astonishingly ornamented. Its front and interiors are decorated with elaborate and colorful Kashmiri artwork, both on the walls and ceilings, and chandeliers. The details are just incredible. It's possible to go on a Jhelum River cruise through the Old City as well.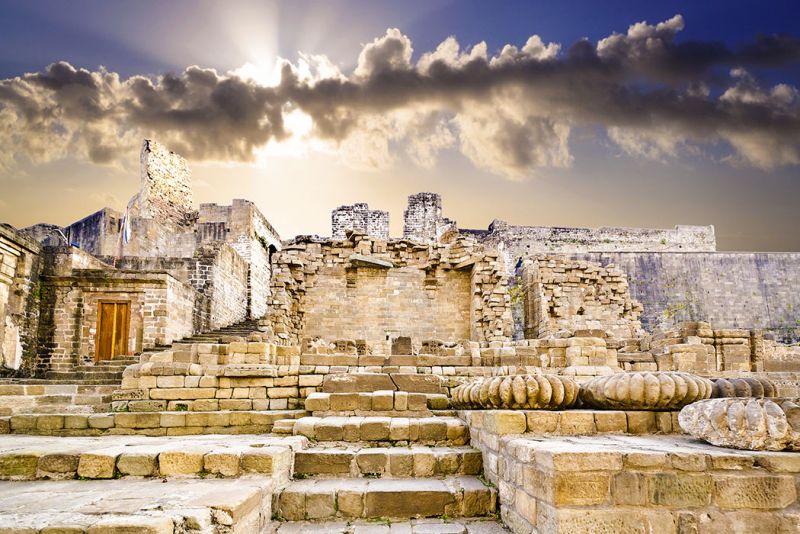 Shankaracharya Hill and Temple

Shankaracharya Hill is another popular viewpoint for a panoramic outlook over Srinagar and Dal Lake. It attracts many travelers who visit the small gray stone temple, now dedicated to Lord Shiva, right at the top of it. What's interesting to remark is that it was originally a Buddhist temple thousand of years ago. It became a Hindu temple after Hindu philosopher Adi Shankaracharya, who was visiting from Kerala, put a Shiva linga in it. To get there, take the winding road up from Nehru Park which an amazing garden you have to visit (you'll have to pass through heavy security checks and leave all electronic devices including cameras in your car) and then walk up around 250 steps to reach it. Closing time is strictly 5 p.m., so make sure you get there early enough to enjoy every single detail there.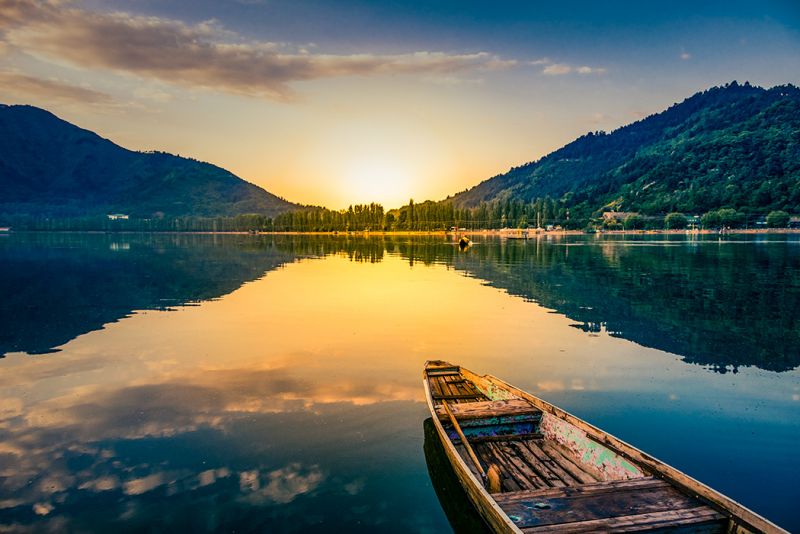 Dal Lake

One of the highlights of your trip to Srinagar is spending time on its interconnected lakes Dal Lake, and the smaller and more peaceful Nigeen Lake. More than 1,000 houseboats float upon these lakes. They first appeared in colonial times as the British weren't allowed to own land. The houseboats are motionless but it's still a once-in-a-lifetime experience to spend a night or two on one. See these tips for choosing the best Srinagar houseboat. You can also start the day by hiring a shikhara (small rowboat) and exploring life on Dal and Nigeen lakes, including the early morning floating vegetable market. There are small boats that stand at various points in Srinagar.

Nehru Botanical Garden

A well -designed modern garden at the foothills of the Zabarwan mountain range in Srinagar, Nehru Botanical Garden is where every floriculturist or nature lover would surely love to unwind. Established in the year 1969 over an extensive area of around 80 hectares, tourists are likely to come across four different sections in the beautiful garden. As Nehru Botanical Garden has four sections can be explained as Recreational Garden, Botanical Garden, Plant Introduction Center and Research Section. Amongst the best places to renew in nature, the property has several inner gardens to boast upon, the themes of which are highly attractive. Walking along the inner gardens gives visitors a chance to watch over three hundred species of flowers which is amazing! All in one place.
During the springtime, the Nehru Botanical Garden witnesses chaos of colors and fragrances, thus, it is advised that one must make his plans keeping this thing in mind. Besides the lovely flowers, boating is also amongst the star attractions in it. For this, the park has a beautiful lake that allows joy rides by boats. All in whole, the beauty, and tranquility of the famous Nehru Botanical Garden make it a top tourist spot in Srinagar.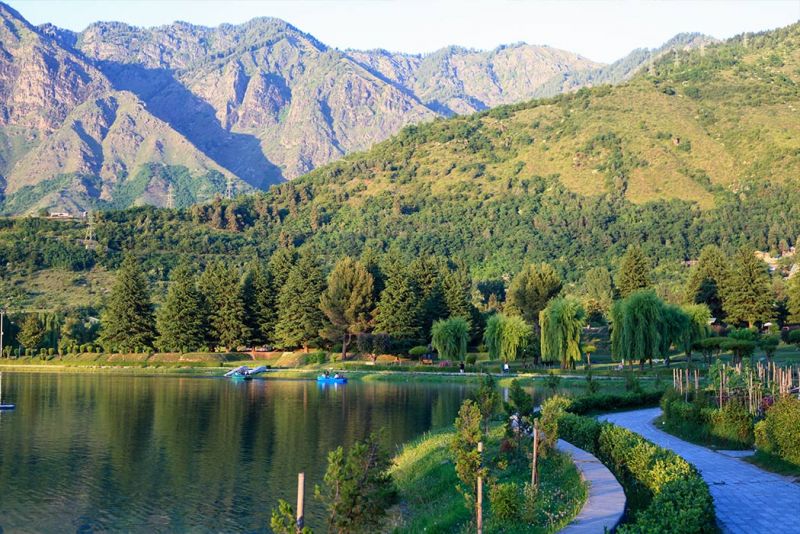 The best time to visit Srinagar

- Srinagar in Summers: From April till September
The weather during the summer season remains calm and pleasant. The temperature ranges between 14°C to 30°C. It is the best time to explore the natural beauty of Srinagar. During summers, you can enjoy sightseeing in Srinagar like Nishat Garden, Shalimar garden, and Dal Lake, etc.

- Srinagar in winters: From October till March
Srinagar experiences extreme cold weather during the winter season. The temperature floats between 0°C to 15°C. It is the best time to see snowfall and visit places like Pulwama, Dachigam Wildlife Sanctuary, Harwan Gardens, Badgam, Indira Gandhi Tulip Garden, Shalimar Garden, and Pari Mahal.

Visit Srinagar and discover the best gardens, lakes, mosques and temples in India!