Is it worth it? Is it beautiful as people say? In travel, a lot of questions are usually asked when the journey to a place seems too daunting to do. We think, breathing with relief at the top of a summited mountain, or drinking your favourite drink feeling relaxed and enjoyed with every single detail in these islands.
Salt-white beaches look like glitter washed by teal shallows, swirls of the ancient, amazing jungle, hot-pink sunrises over spindly coconut palms, the Andaman Islands in India, scattered like pearls in the sparkling Andaman Sea, remain a memorizing holiday experience to most travellers.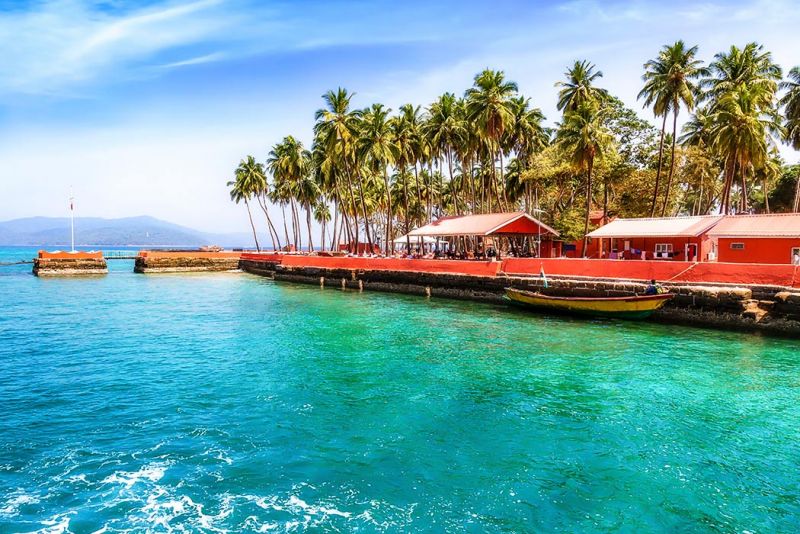 How to get to the Andaman Islands
There are no international flights to the Andamans, so you're looking at a domestic flight into Port Blair from mainland-India cities such as Chennai, Hyderabad, Mumbai, Delhi or Bengaluru. It's also possible to reach the islands via the original route, by sea. A few boats rattle across the Bay of Bengal to Port Blair from Chennai, Kolkata and Visakhapatnam, though timings are unreliable and distances long.

The requirement for tourists to have a Restricted Area Permit (RAP) to visit the Andamans was overturned in 2018. Now travellers can visit 29 inhabited and 11 uninhabited islands without permits, including Havelock Island, Neil Island, Long Island, North Andaman, South Andaman, Middle Andaman and Little Andaman.

Best time to visit the Andaman Islands India
December to March are the top months for warm, sunny weather, good transport links and the best diving conditions, and you're also likely to spot turtles nesting on Middle and North Andaman. The months of October, November, April and May are less reliable weather-wise, though accommodation prices drop, crowds are down and there are consequently fewer visits to the natural environment.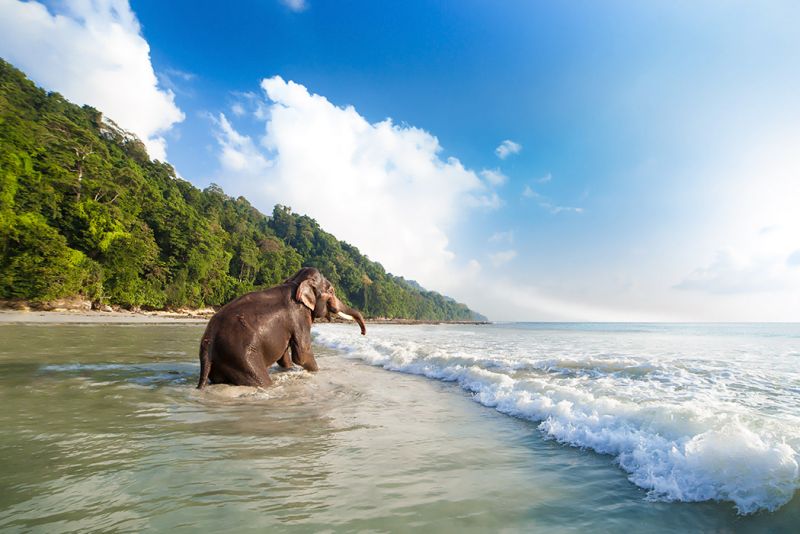 The ideal places to visit in Andaman islands

Havelock Island

When people talk about the Andamans, they're often talking about dazzling Havelock Island, the most charming of the islands. Silky beaches backed by thick rainforest melt into sparkling turquoise water and the diving and snorkelling here rival the very best in South Asia. Established operators such as Dive India, Ocean Tribe and Barefoot Scuba lead you through underwater depths to spot wrecks, sharks, rays, turtles, and more.

This island has "Asia's Best Beach". The Radhanagar beach, which is famed for the white sand, breathtaking sunset and blue waters, Radhanagar beach is amongst the most beautiful places in India to visit. Surely, you'll end up clicking thousands of selfies as the landscape is just picture-perfect as it's one of the best places to visit in Andaman and Nicobar Islands!

Havelock Island is like the Holy Grail of scuba diving and snorkelling! And it is also one of the most popular activities to do in Andaman among travellers. The Barefoot Scuba Resort is where you'd want to go if you're a scuba addict. Whether you're a rookie, a professional diver, looking for some fun diving or want to get PADI certified Barefoot has a trial lot of options for you. This is surely one of the best places to visit in Andaman before you turn 30 and a must include in your list!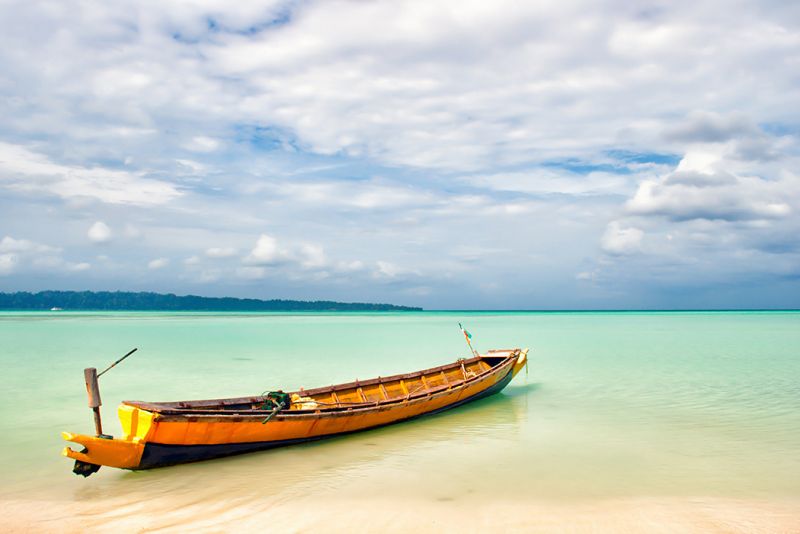 Neil Island (Shaheed Dweep)

Neil Island is a delightfully easy-going, pancake-flat world of rice fields, palm trees, rocky beaches, a small bazaar and a sleepy jetty that springs into action when ferries arrive. Budget travellers head here for the rustic beach-hut vibe that originally lured people to Havelock. While Neil's beaches aren't fantastic for swimming, there's an excellent diving culture of pioneering schools like India Scuba Explorers and Dive India. A magnificent holiday experience awaits you in the majestic bay of this island with several fishing boats lined up. A perfect stop for snorkelling and exploring the diverse marine life here, this place is filled with surprises! If it's some scuba time you want, then this is surely the kind of destination you've been looking for in Andaman. If you are looking for adventure and excitement, then here is it!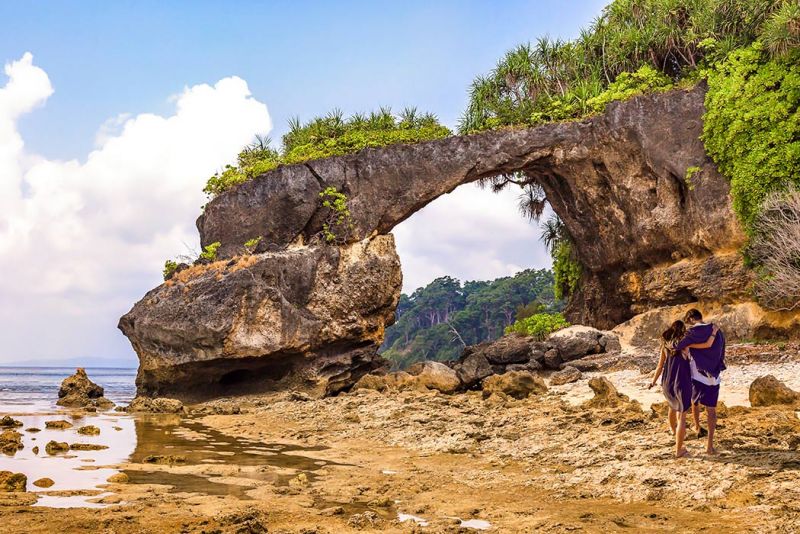 Little Andaman

An isolated place mentioned in hushed whispers among fascinated travellers, Little Andaman is the southernmost island that it's desirable to visit in the Andamans. It's bordered by powder-soft, sun-dusted white beaches, tangles of mangroves and descending teal waves that make for some of India's most wonderful surf, especially at comprehensive Butler Bay and from February to April. Around 130 km south of Port Blair. There are many islands in Andaman and one of them is Little Andaman. It is located near Rutland island. It offers beautiful views and is a great place for island hopping. It is home to beaches like Butler bay beach. You can spend a good time on its beaches.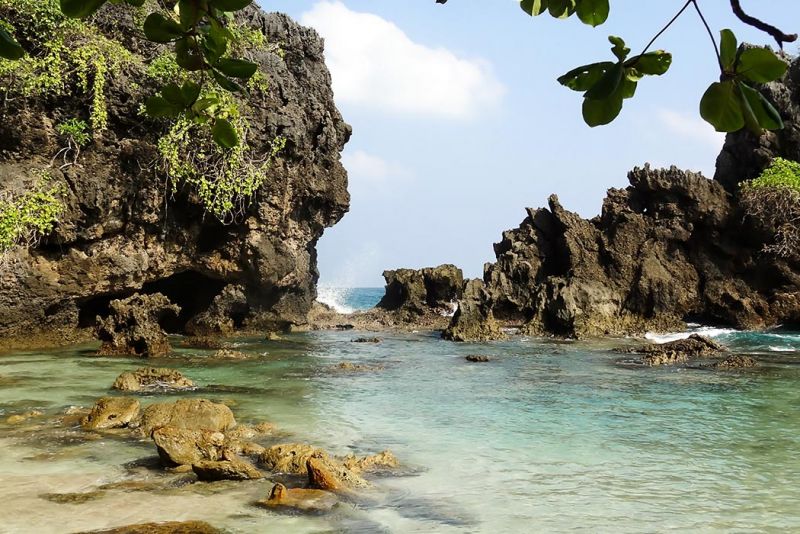 Rutland island

If you are looking for peace, calmness and serenity while visiting Andaman, then there can be no better place than Rutland island. It is located in isolation and thus provides the perfect self-time. The beaches of this island are also fresh, pure and perfect, so you will get some extra fun of sunbathing at its beaches.


Parrot island

Parrot Island nestled in the southern part of Andaman, it is nothing less than a paradise on earth as it shows some eye-pleasing natural landscapes. The island is full of mangrove forests that are well-arranged and look picture-perfect. It is not difficult to imagine why this island got this name. Hundreds of parrots fly to this island and take a swing over the beaches and stay in the mangrove forests. If you are looking for a natural habitat then you must resort to Parrot Island as it is one of the best places to see in Andaman.

One of the best tourist places to visit are the Andaman islands! that offer a perfect retreat away from the hustle-bustle of the city and right into the lap of nature. It is famous for peace and stillness along with the raw nature that will make you go 'Wow'. While visiting its beaches, charming islands, and its magical nature.