Jantar Mantar
Jantar Mantar is an astronomical observatory site in the Pink City Jaipur. Jantar Mantar literally means "instruments for measuring the harmony of the heavens". The observatory was built to help interpreting position of celestial bodies and calculate local time. Along with palaces, temples, and gardens in Jaipur city, the Jantar Mantar has a great importance internationally, as it is considered one of the largest observatories ever built.

It was built in the 18th century by Maharaja Jai Singh II of Jaipur. The observatory contains a set of 20 fixed instruments. The instruments are examples of masonry, with characteristics of their own. Jantar Mantar is the most significant, and the best preserved historic observatory in India. Noon is the best time to visit Jantar Mantar during the day, as the sun is vertically above, making it easy to read each instrument.
The Jantar Mantar represents a great deal of the skills of astronomy and cosmology at the end of the Mughal period. The observatory was mainly built for the people to observe astronomical positions with the naked eye. Additionally, it features several architectural and instrumental innovations. It is a combination of different scientific cultures. It embodies political, scientific, and religious needs. Besides, it opened the door to a plenty of social practices concerning cosmology. It also forms a Ptolemaic positional astronomy shared by many civilizations.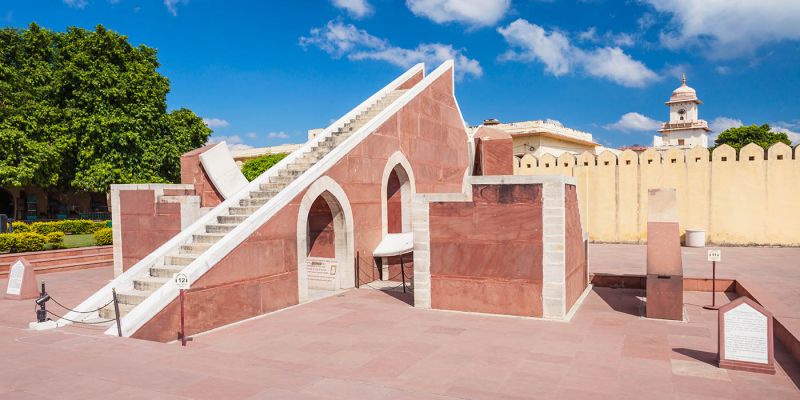 Jantar Mantar consists of 19 instruments to measure the position and distances of extra terrestrial bodies. These instruments are stone structure, representing interesting geometric shapes. One of the instruments is called Vrihat Smarat Yantra; it is a gigantic sundial, located at the centre of the observatory. This instrument is the tallest sundial in the world and it measures time up to two seconds.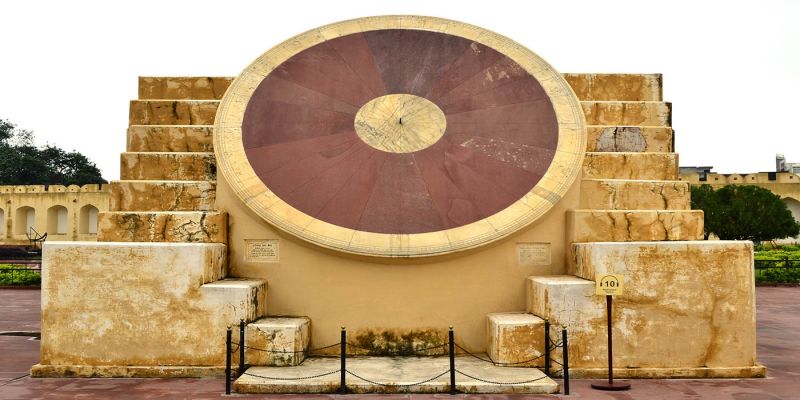 Another instrument is known as Laghu Smarat Yantra, or small Smarat Yantra. It is smaller than Vrihat Smarat Yantra and measures time up to the accuracy of twenty seconds. Other instuments are Ram Yantra which measures elevation of sun and planet; Jaya Prakash Yantra which detect the elevation, hour angles and exact position of heavenly bodies; The chakra yantra which is a ring instrument that calculates the co-ordinates and the hour angle of Sun.