Elephant and Rhino Nursery
Elephant and Rhino Nursery, also known as Elephant and Rhino Orphanage, is located in Nairobi, Kenya. It is one of the most unique things to do in Nairobi. The Nursery is a rehabilitation centre for elephants and rhinos managed by the David Sheldrick Wildlife Trust.It is the perfect place to get close to elephants and rhinos.
One of the advantages of the place is that you can get close to baby elephants and even touch them. The disadvantage is that you will only have an hour to stay with the baby elephant and enjoy the experience and if you are lucky you might just get targeted and rammed by one of the baby elephants. There are also a lot of rhinos in the nursery that you can also enjoy their company.
If you love Wildlife Kenya Safari Tours or are interested in visiting and adopting a baby elephant, this will definitely be a must-visit on your trip to Africa.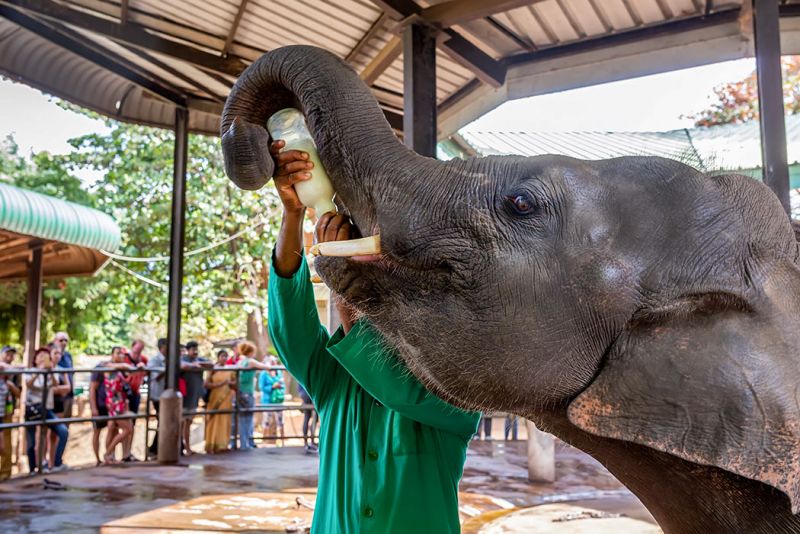 Opening Hours
The Elephant Nursery is open from 11 am to 12 pm, it's highly recommended that you arrive early, roughly by 10:20 am or 10:30 am to catch a good spot to watch the elephants, tourists can also take pictures as much as they can which is another advantage.
Location and How to Get There
The Elephant and Rhino Nursery is located in Nairobi National Park, 17 km south the city of Nairobi, Kenya. You can get to the nursery by taxi, which will approximately cost you $24. There is an entrance ticket of 500 shillings ($7) or it is a donation fee.
Why Visit Elephant and Rhino Nursery
It is a great thing to get close with the elephants and see them playing happily. It is refreshing and quite a unique experience. You will get introduced to the youngest nursery elephants, ranging from 2 months to 1 year old. They are adorable and most of them are coated with blankets to protect them from the morning cold. When they feel hot, they splash themselves in the mud. They also love to play football.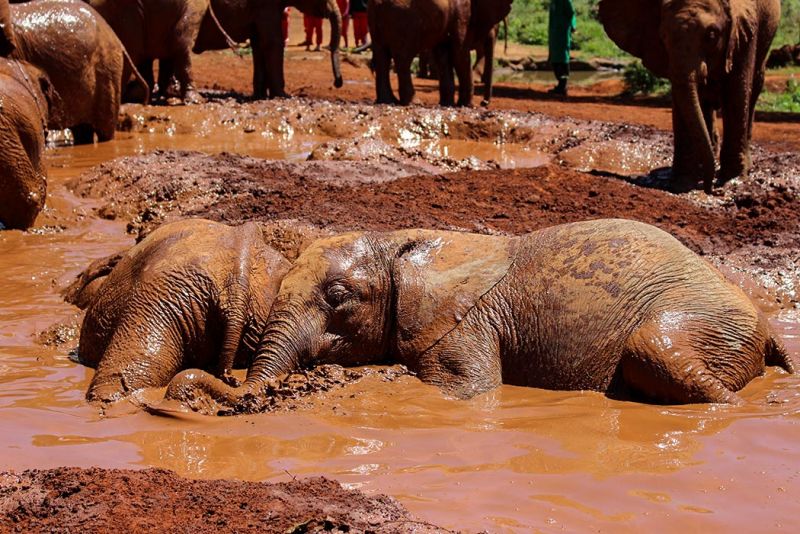 You will also get to know their stories of how they are rescued and how they are released back into the wildlife. Take great pictures with baby elephants. If you are lucky you will get to see baby rhinos also.
Adopting an Elephant
Anyone can adopt an elephant from one year to ten years. Your elephant will still live in the orphanage until they are mature enough to be released back into the wildlife. You get an adoption certification, information about the elephant you adopt and you will keep up to date with the status of your elephant. Whenever you are in the orphanage, you will get to see your elephant.
Fun fact about elephants is that they don't forget. After being released into the wildlife, they come back to the orphanage for a visit.
Personalized Travel Services

Whatever your travel dreams, together we can custom-design the perfect itinerary with highly personalized services just for you

We Speak Your Language

A multilingual website offers content in 6 different languages English, Spanish, Portuguese, French, Italian and German

Flexibility to Change

We know how important it is for travellers to have the flexibility to change their itinerary due to some reasons or force majeure

Your Safety and Security

A professional will accompany the guests to all of the places; they will never be left alone to fend for themselves

High Quality Service

We do believe honestly that quality should come first and quantity would come later and our main objective focused on (Quality is our Top Priority)

Customer Service 24/7

We offer Customer Support 24 hours a day, 7 days a week by phone and email for questions about our tours and services

Support Sustainable Tourism

We are attempting to make a low impact on the environment and local culture, while helping to generate future employment for local people

Secure Online Payment

Our website is protected by the world′s most secure online payment system VeriSign Secure

Secure Website by MacAfee

Memphis Tours website is a McAfee Secure site that helps keep you safe from identity theft, credit card fraud and spyware