Valley of the Kings
The Valley of the Kings is where the modern myth of Egypt began with Howard Carter's discovery of Tutankhamun's tomb, complete with all of the treasures with which he had been buried, in 1922. The fame of that discover ushered in a new era of Egyptian tourism as the treasures of Tutankhamun toured the world and generated new, widespread interest in the history of Ancient Egypt. The valley is not very impressive at first glance.

It is not much more than a sun-blasted gorge of generic, red rock, but hidden underneath the earth are the tombs of nearly 70 pharaohs. Excavation is ongoing in some of them, but many are open to visitors on a rotating schedule to allow for restoration. Seeing the ornate decorations on the walls of these tombs and imagining the painstaking process necessary to create them is well worth the visit even in the hottest months.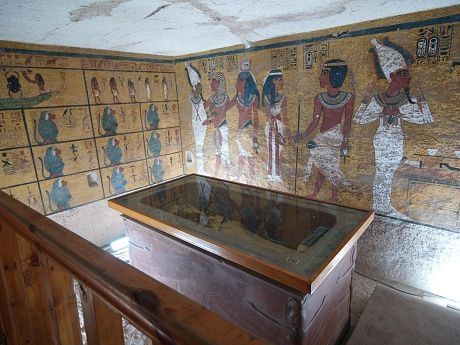 The richness of the finds here in the Valley of the Kings has kept archeologists busy for nearly two centuries. If all of the tombs here where open to visitors it would be nearly impossible to actually make it to all of them, but thankfully the possibility of such a huge task is eliminated for you.

The tourism authorities only open a few of the tombs at a time in order to allow for a continual cycle of upkeep and restoration. Regardless, there are certain to be several impressive tombs open at any one time. Be careful to heed the advice of your guide or guidebook on which ones to enter.

The most famous tombs are not necessarily the most impressive and a ticket to the Valley of the Kings only allows you to enter three tombs. A separate ticket is required to enter Tutankhamun's tomb although you may find it a disappointing sight, especially given the extra cost.

Remember that Tutankhamun was a relatively minor pharaoh, made famous by the fact that his tomb is the only one the valley that was discovered with it contents still inside, not by the grandeur of his tomb relative to the others. Those contents are now on display in the Egyptian Museum in Cairo.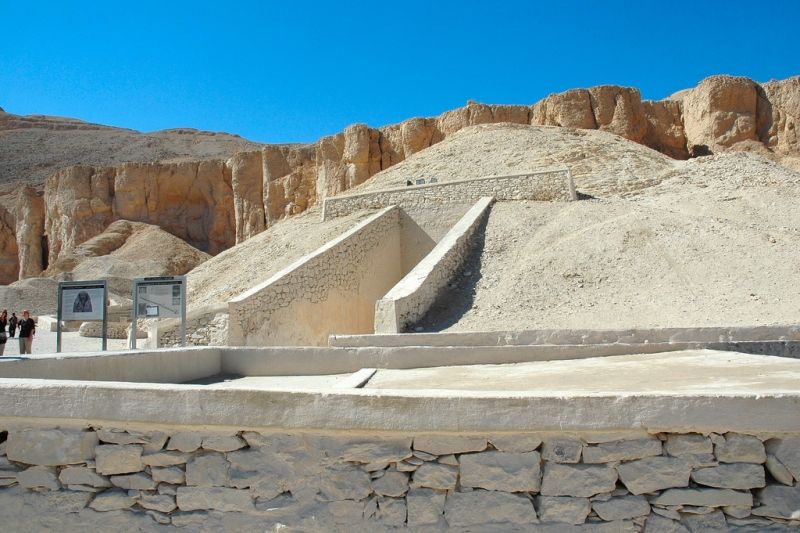 Make sure that you remember to buy tickets at the West Bank ticket office before arriving at the Valley of the Kings. Tickets for all sites on the west bank must be purchases at this office and cannot be purchases on location at any of the sites.
Luxor will leave you speechless,Known as the world largest open museum in the world with its open museums and rare monuments. Discover its historic sites and more through Luxor Tours.
Travel Experience Since 1955

Memphis Tours is one of the pioneers which have great impact on travel industry for more than 55 years of experience.

Personalized Travel Services

Whatever your travel dreams, together we can custom-design the perfect itinerary with highly personalized services just for you

We Speak Your Language

A multilingual website offers content in 8 different languages English, Spanish, Portuguese, French, Italian, German, Japanese and Chinese

Flexibility to Change

We know how important it is for travellers to have the flexibility to change their itinerary due to some reasons or force majeure

Your Safety and Security

A professional will accompany the guests to all of the places; they will never be left alone to fend for themselves

High Quality Service

We do believe honestly that quality should come first and quantity would come later and our main objective focused on (Quality is our Top Priority)

Customer Service 24/7

We offer Customer Support 24 hours a day, 7 days a week by phone and email for questions about our tours and services

Support Sustainable Tourism

We are attempting to make a low impact on the environment and local culture, while helping to generate future employment for local people

Secure Online Payment

Our website is protected by the world′s most secure online payment system VeriSign Secure

Secure Website by MacAfee

Memphis Tours website is a McAfee Secure site that helps keep you safe from identity theft, credit card fraud and spyware