The Blue Desert Art Canvas of Egypt
- Where is the Blue Desert located?
- When was the Blue Desert made?
- The various names of the Blue Desert
- How to reach the Blue Desert?
Egypt is a fantastic country, with so many interesting places to visit and explore. The Sinai region of Egypt on the east side holds some pretty interesting attractions and the Blue Desert is sure one of them.
The Blue Desert is not actually a natural creation like the Black Desert or the White Desert. A mark of peace in the history between Egypt and Israeli, the Blue Desert was a work of art of Belgian artist Jean Verame who gained permission from the Egyptian President at the time, Mohamed Anwar Al Sadat to paint the rocks in the Sinai desert blue as a sign of peace between Egypt and Israel.
Artist Jean Verame used about 10 tons of paint to color rocks along 4 km of the Sinai Desert in Egypt. Jean Verome did a similar artwork in Chad and Morroco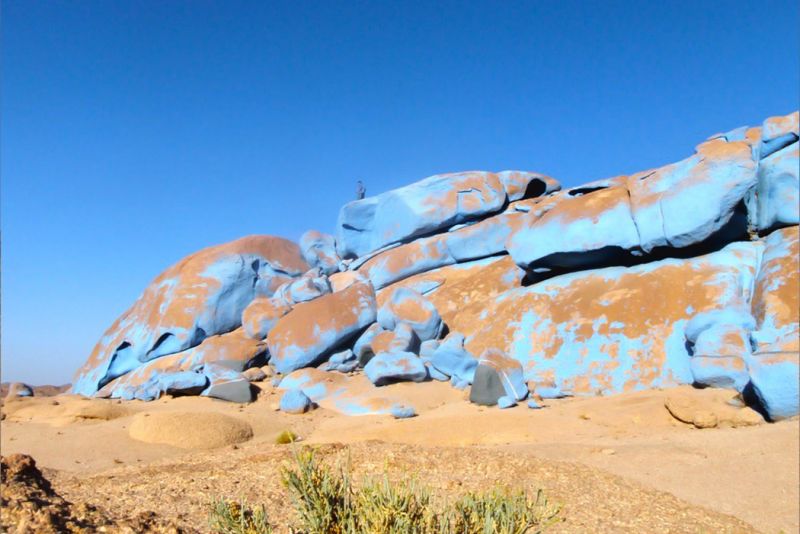 Where is the Blue Desert Located?
It is located in the area of the Sinai Peninsula close to the city of St Catherine, Mount Sinai, Dahab, and the Red Sea.
When was the Blue Desert made?
The Blue desert was created in 1980 after the signing of the 1979 Egypt- Israel Peace Treaty.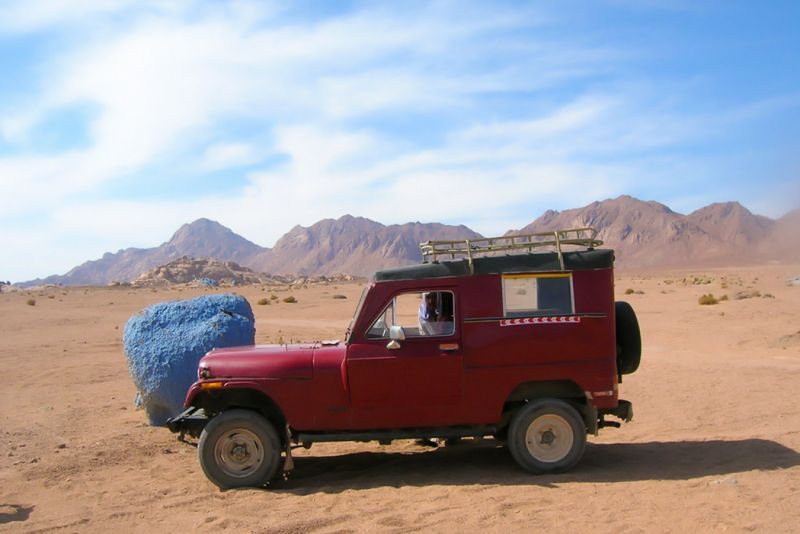 The Various Names of the Blue Desert
The Blue Desert is also known by the names of the Blue Valley, Blue Mountain – Jabal, Gebel, Gabal, Djebel, Djabal – Mlawn, Mlaun.
How to Reach the Blue Desert?
For tourists interested in visiting the Blue Desert in the Sinai Peninsula, a tour guide is highly recommended as driving along the desert is a task that requires experience and good knowledge of the area. A 4X4 Jeep is necessary as the driving along the desert can be tough on normal vehicles.
Several trekking trails are available in the area of the Blue Desert and are recommended if you like hiking and exploring places on foot.
The Blue Desert is an ideal place for travelers who love camping. It is a precarious place for relaxing, taking beautiful distance, and mountain climbing.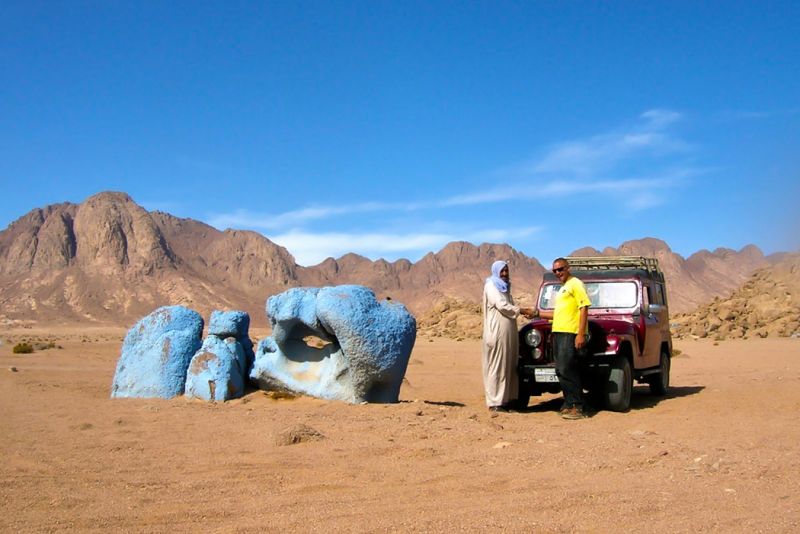 Enjoy the blue colors of Sinai, and not just the blue of the sky but of the land as well, during your Egypt vacation.