The Natural Wonder of the Colored Canyon
- Where is the Coloured Canyon Located?
- How to Get to the Colored Canyon?
- Interesting Facts about the Colored Canyon of Egypt

Unknown to many of those who visit Egypt only with the Great Pyramids of Giza and the city of Cairo in mind, the Colored Canyon might confuse your eyes with such a spectacular view.
Hidden in the desert in an area called the Sinai Peninsula, the Colored Canyon is one of those best-kept secrets of the marvelous country of the Great Pyramids.

Where is the Coloured Canyon Located?
Located at 210 miles from the big city of Cairo, the Colored Canyon is found in the area of the Sinai. The Colored Canyon is 800 meters long and has a depth of 30 meters.
Nuweiba, a very laid back and a small village in Egypt, is the closest town to the Colored Canyon.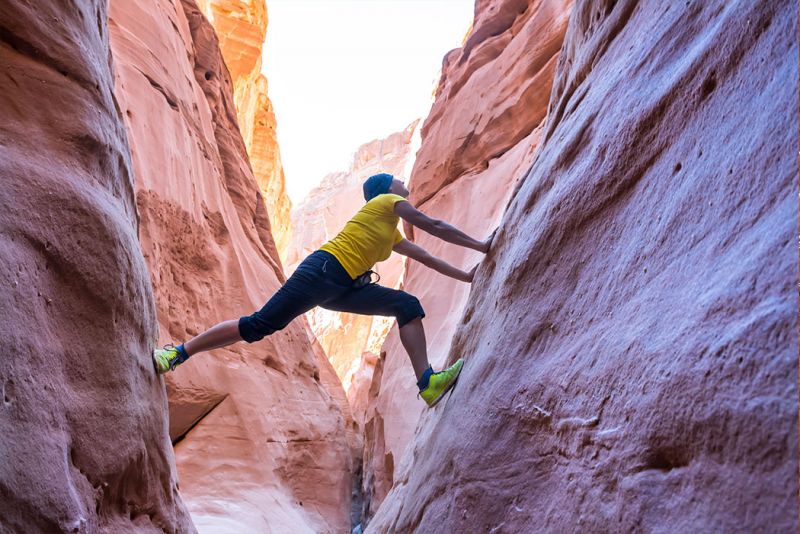 How to Get to the Colored Canyon?
The only way to get there is by a private vehicle. Tours can be arranged and it is possibly the best way to visit the Colored Canyon as a guide is important in order to find the location in the middle of the Sinai Desert. Private transfers can be organized to pick up tourists from Dahab, Sharm El Sheikh, and Cairo.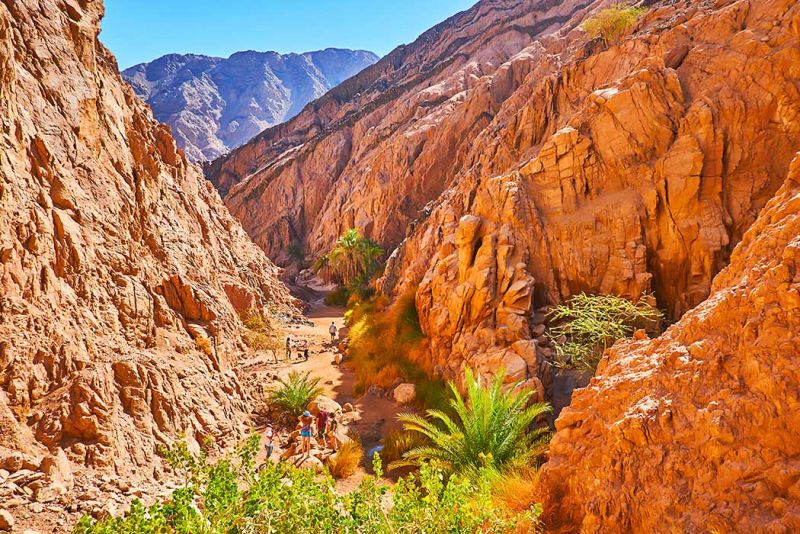 Interesting Facts about the Colored Canyon of Egypt
Millions of years ago, the Sinai desert was eventually part of the Red Sea, and nowhere else has the ancient ocean left a more brilliant legacy upon the landscape than at the Colored Canyon, near Nuweiba.
A visit to the canyon provides instant recognition of where it gets its name. The walls of the canyon, which reach up to sixteen stories, are easily the most colorful and intriguing rock formations in all of Sinai. They were created by the erosion of water upon sandstone and limestone. In some places, the deep coloration of rocks gives the canyon walls a prismatic and metallic sheen; in others, the stone is so smooth that it appears soft and billowy.
The canyon mouth is accessible by car, and its short length (about 700 meters) makes for perfect hiking. As one venture into the canyon, the walls narrow in width to just a few feet in some places, giving the canyon a close and secretive atmosphere.
The canyon is most commonly compared to the Jordanian city of Petra, although here the spectacle is completely natural and it was never modified by the human civilization of any time in history.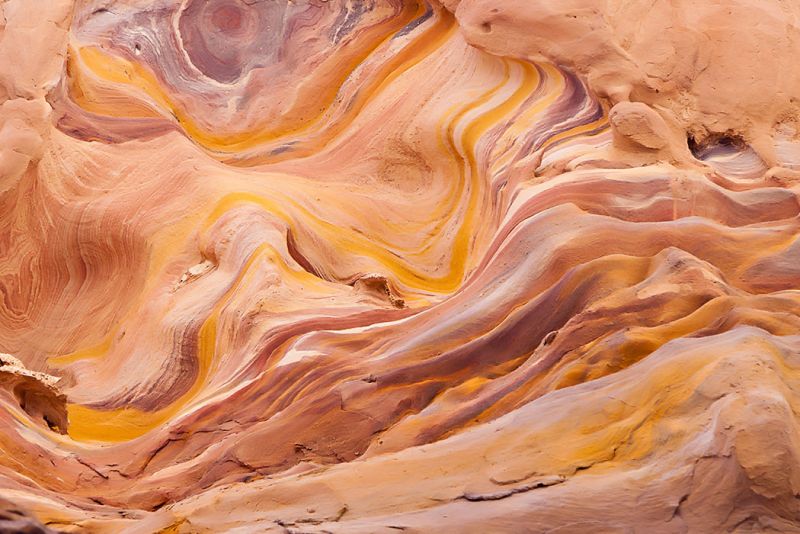 Visit the spectacular sight of the Colored Canyon while you are in Sinai through one of our Egypt vacation packages.