Long Cruise of the Nile Valley
Sailing the Nile along the lush Nile Valley surrounded by golden dunes and sightseeing Ancient Egyptian monuments such as Kom Ombo and
Abu Simbel
is tourism at its best. Tourists come from all over the world to witness the greatness of the Ancient Egyptian civilization. A Nile cruise can be the perfect choice to enjoy the Nile Valley of Egypt and explore the breathtaking ancient monuments along the valley. Nile cruises options vary from short cruises between Luxor and Aswan and long cruises that sail between Cairo and Luxor or Cairo and Aswan. The long Nile cruise trip along the Valley from Cairo to Luxor or Cairo to Aswan can take between 11/13/14/15 days depends on your preference.
Abu Simbel Temples can be one of the best sites to visit while in Aswan. Abu Simbel was rediscovered in 1813 by Swiss explorer John Lewis Burckhardt. The temples had long been forgotten and the sands of the desert sands had covered all but the tops of the heads of the huge statues in front of their entrances. Since 1909 when the sand was finally cleared away, these twin temples have become the most famous site in Egypt's south.
Although they seem like monuments to Ramesses II and his wife, both temples are actually temples dedicated to the gods. The larger temple with four huge statues of Ramesses II seated in front of it is dedicated to Amun, Ptah, and Re-Harakty. The second temple, still huge although significantly smaller than the first, was built to honor Ramesses favorite wife, Nefertari, and is dedicated to the goddess Hathor.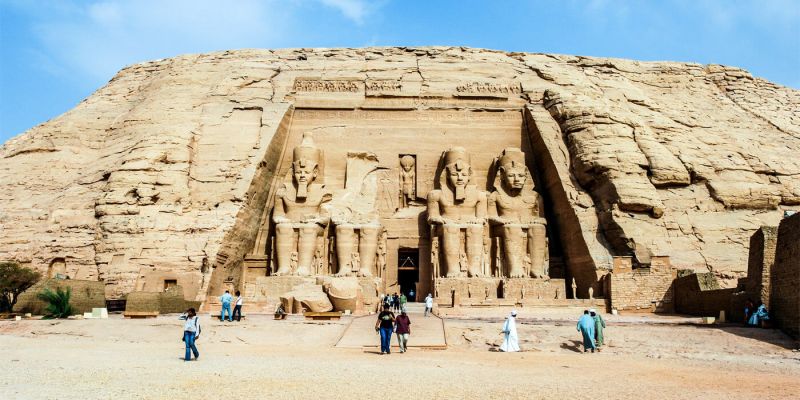 A Nile cruise tour is like a floating hotel that takes you sightseeing. Unpack once and go. Cruise boats sail to most of Ancient Egypt's iconic landmarks you've dreamed of visiting. The cruise sails between Cairo and Luxor, Cairo and Aswan and covers the best of Egypt's sightseeing experiences coupled with luxury transport and accommodation. Ports include enchanting destinations like Luxor, Esna, Edfu, Kom Ombo, Aswan, Qena, Fayoum, Cairo and more.
Luxor has been given the nickname, "the world's greatest open-air museum". This is thanks to the ancient pharaohs' efforts to immortalize themselves. Both sides of the Nile are covered in the remains of temples and funerary complexes. The modern city was built up right along with these ruins. It creates an interesting mix of old and new that can only be found in Luxor. This is most evident in the areas of Luxor Temple and Karnak Temple Complex. Their ancient stone architecture sits next to sleek modern construction, creating a beautiful contrast.

Additionally, the area around Luxor and the opposite bank of the river are dotted with a wealth of other temples and tombs. It would several days to explore all of the archeological sites in the area. At each site sits a wealth of knowledge about the ancient Egyptians and their world.
Cruise ships offer features such as panoramic views, broad decks, TV broadcasts of the Nile view and supper clubs. Note that different cruise boats have different programmes. Wake to the soft light of the morning sun, take in the heat and cool off in the pool on the deck of a cruiser; watch fishermen cast their nets, farmers take to their fields, a flight of birds, and water buffalos staring back at you. Book a Nile cruise and you just might unravel another layer of the mystery that is Ancient Egypt.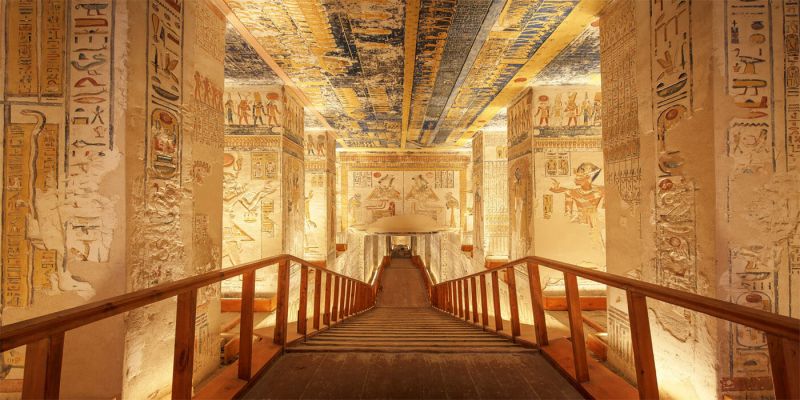 The best example of Long cruises of the Nile valley is Mövenpick MS Darakum Nile Cruise. With the variety of inclusions that the cruise serves, it can give you the trip of your life. Some of these advantages include being met with assistance at Cairo airport upon arrival and departure by our representative, as well as assistance during your stay, tours, and excursions, all airport transfers by private deluxe A/C vehicle, accommodation in Cairo hotel based on bed & breakfast, accommodation onboard Nile Cruise on full board, entrance fees to the sights as per itinerary, English-speaking tour guide during tours, international calls, and all service charges and taxes included throughout the tours.
Another advantage of the cruise is that all of the 52 deluxe cabins include many features, some of them are: private bathroom with bathtub & Hair Dryer, remote control LCD television, music channels, Internal telephone, controlled air condition, safe deposit box, large panoramic windows, large restaurant seating 142 guests, large and Luxurious Lounge & mini-bar, discotheque, a Gift Shop, a Clinic, Swimming pool, Sun Deck with recreation area and bar, reading and playing room.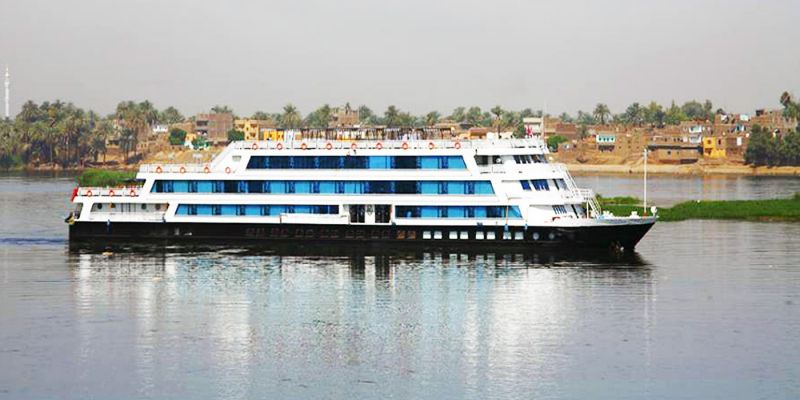 The available sailing dates are as below:

Luxor / Cairo:
29th Sep 2018
16th. Feb and 29th. Sep and 25th.Oct 2019
14th.Mar 2019
9th.Apr 2019
3rd.Sep 2019
-------------------------
Cairo / Luxor:
9th Oct 2018
26th.Feb and 9th.Oct 2019
24th.Mar and 19th.Apr 2019
13th.September 2019
4th.Nov 2019
-------------------------
Aswan / Cairo:
26th Sep 2018
13th. Feb and 26th. Sep and 22nd. Oct 2019
11th. Mar 2019
6th.April 2019
31st.Aug 2019
-------------------------
Cairo to Aswan:
9th Oct 2018
26th.Feb and 9th.Oct 2019
24th.Mar and 19th.Apr 2019
13th.Sep 2019
4th.Nov 2019