How To Get To Egypt ?
Check all the information you need for getting to Egypt like Egypt Visa Requirements and How Much Egypt Visa and more.
Egypt considered a main tourist attraction for a majority of tourists from all over the world as it has a little bit of everything, to enter Egypt you have to obtain visa before arrival or upon arrival depending on nationality. read more to find out more information about Visa types, how to obtain entry visa to egypt and more.

How can I obtain a visa to Egypt?

1- Visitors to Egypt have to obtain must have a passport valid for at least six month after their arrival
2- All foreign citizens must obtain a visa to enter Egypt.
3- You can apply for a tourist visa at any Egyptian embassy or consulate around the world.
What is the different Types of Egypt visa ?

Egypt generally has three types of entry visas.
1- Entry visa--valid for one month, given to any non-Egyptian citizen entering the country without a previously purchased visa
2- Transit visa--given to any non-Egyptian citizen entering the country for a limited period of time for transit reasons
3- Tourist visa--valid for up to 3 months and available with single or multiple entries; purchased by the majority of visitors to Egypt from a Egyptian embassy or consulate before arriving in the country

Can I extend the period of my tourist visa beyond its expiration?

It is possible to extend a tourist, but this requires obtaining an extension from the Mogamma building in the Tahrir Complex in Cairo or other governmental offices in another city. There is a two-week grace period after your visa expires during which you may purchase an extension without being subject to a fine.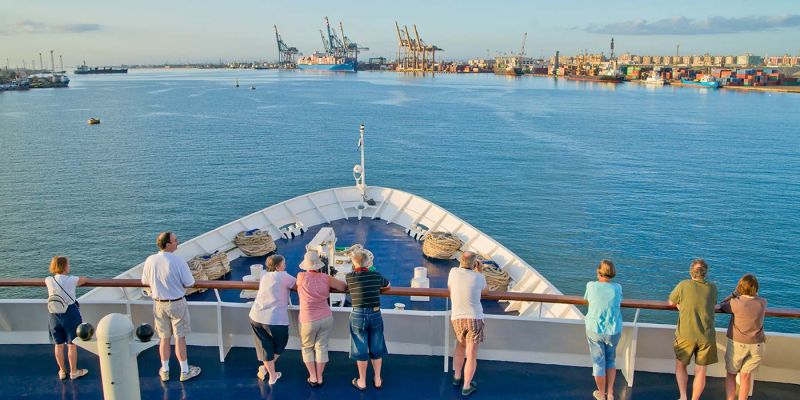 How Can I Travel to Egypt ?
1- Arriving by Air:

It is possible to enter Egypt overland, but the vast majority of travelers arrive by air. There are flights arriving at Cairo International Airport from London and New York, as well as many other major cities around the world so it is easy to reach Egypt from almost anywhere in the world with a connection to one of these hubs. International flights also land at Luxor International Airport and the airports in Sharm El Shiekh and Hurghada for direct access to beach resorts. Cheap airfare is easier to find during the high season (November through March) when there is a larger number of flights going to Egypt.
Travelers from the countries listed below will find that they can easily purchase a one-month tourist entry visa at the airport upon arrival at any of Egypt's international airports. The visa costs $15. Travelers of other nationalities must apply for a visa from an Egyptian embassy/consulate before traveling.
Your arrival terminal depends on the airline that you are using. Western European and American airlines mostly use terminal number 3, which is also called the New Terminal in Egypt. On the other hand, Egypt Air, Arab, African, and Eastern European airlines usually land in terminal number 1.

*To purchase a visa upon arrival in Egypt you must hold a passport from Australia, Canada, Croatia, Georgia, Japan, New Zealand, Norway, Macedonia, Republic of Korea, Russian Federation, Serbia, or Ukraine.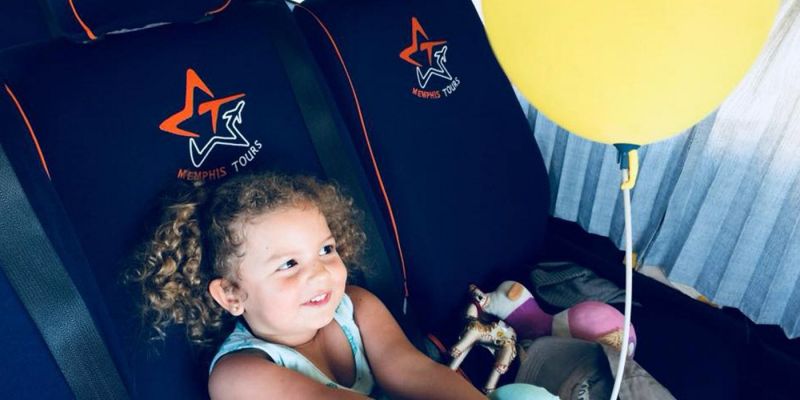 2- Arriving Overland:

Travelers can enter Egypt from Israel overland from the border crossing at Eliat/Taba in the Sinai Peninsula (except during Eid Al-Adha or Yom Kippur). The border crossing in Gaza at Rafah is currently closed.
It is not possible for travelers of any nationality to purchase a visa for all of Egypt at the Eliat/Taba border crossing; however, if you hold a passport from one of the countries listed above (*), it is possible to purchase a Sinai Only visa that will allow you to travel within the Sinai Peninsula, but not cross the Suez Canal.
If you wish to travel to the rest of Egypt or if you hold a passport from a country not listed above (*), you must purchase a visa from an Egyptian embassy/consulate. There is an Egyptian consulate in Eliat.
**Travelers crossing the border at Eliat/Taba will be subject to a $25 exit fee from Israel and an entrance fee in Egypt of $12.50 (in addition to the cost of a visa).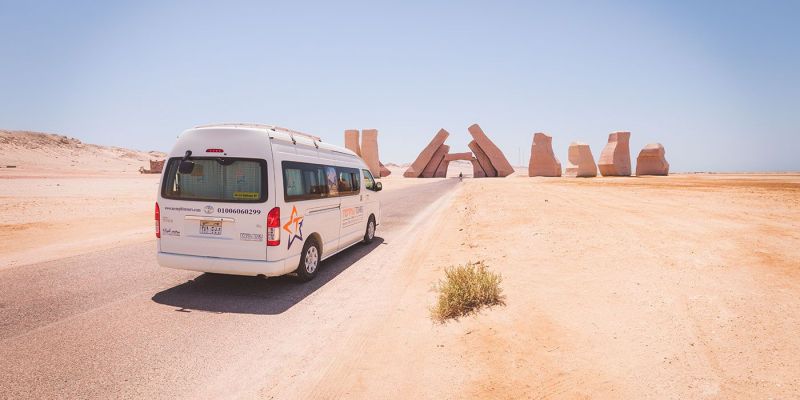 3- Arriving by Sea:

Although Egypt has many ports situated both on the Mediterranean Sea and the Red Sea, the number of passengers arriving in Egypt by boats or ferries has greatly decreased because of cheap airfare and package holidays that use air travel. There is only one exception to this: the crossing by ferry from Aqaba, Jordan to Nuweiba in Sinai. The boats that used to sail directly from Greece or Cyprus to Egypt's Mediterranean ports no longer exist.
Most means of entering Egypt by sea are no longer open, Ferries from Italy, Cyprus and Greece are no longer working, there are several cruise lines operating in the Mediterranean and the Red Sea, which stop at various ports in Egypt and Jordan. Memphis Tours is happy to offer short private tours for cruise passengers passing quickly through Egypt or Jordan, who do not wish to use the tour services offered by the cruise companies. Passengers will be granted a visa by the port authorities at the point of their arrival and tours will begin from there. Please take a look at the Shore Excursions section of our website if you are planning a cruise that will come to Egypt.
The Arab Bridge Maritime Company runs two ferries daily. The faster one costs $75 and makes the crossing in one hour. The slower one costs $65, but the departure time and length of the time are notoriously unreliable. Vehicles can also be accommodated on the ferry for a fee.
On arrival in Nuweiba the same nationalities (*) can purchase a one-month full visa for $15. Sinai-Only visas for two weeks are free. Other nationalities must arrange for a visa beforehand or travelers will not be allowed to board the ferry in Jordan.