Best 5 Family Vacation Spots, and Ideas Inspires your Coming Family Trip
Do you want to spend a sweet vacation with your family where everyone enjoys it to the fullest and no one gets bored? Yes, this is possible. You can all bond, spend good time together and make memories to never forget.
Additionally and surely, visiting another country with your kids is a great experience for them to learn new stuff, taste new foods, hear new languages, get introduced to new cultures and more.
So, here are the Top 5 Family Vacation Ideas to inspire you to spend quality time with your family with affordable prices. Don't miss and start planning now!
1. Egypt
Egypt doesn't immediately come to mind once you think of a family vacation spot. However, be sure that Egypt is a family-friendly destination with various activities to engage with your family. Additionally, Egyptians are very warm and friendly who love kids and offer great hospitality.
There is no one who would want to miss a family vacation to Egypt to explore the treasures of this exotic country. Offer your kids' studies the chance to be brought to life. They will be amazed and grateful.
Take a camel ride around the Pyramids and Sphinx at Giza with your family. The feeling of coming close to one of the world's most iconic attractions is surreal.
Don't be surprised by Egyptian cuisine, you will find it more familiar than you expect. It will provide a variety of foods to enjoy. Your kids will love Falafel, kebabs and hummus, as they are recorded as favorites and popular with kids.
Entertaining transport options to explore with your family don't end in Egypt. Camels, donkeys, and feluccas and there are more. It is a great experience to try a horse drawn carriage, moving around in the streets of Cairo and also around Karnak Temple.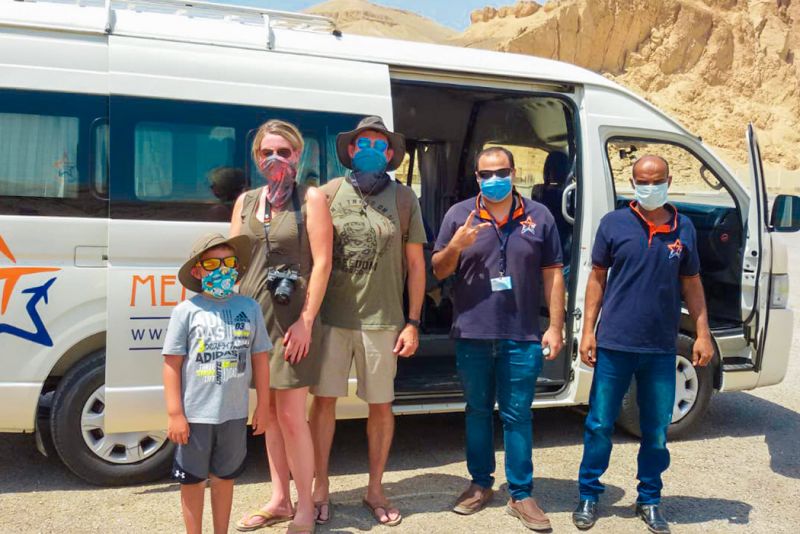 2. Dubai, UAE
Dubai has a lot of entertainment for your kids, but you have to make sure to take advantage of exploring the city on your Dubai Family Vacation.
Live a real Arabian experience with a Desert Safari. Take a 4x4 ride on the sand dunes. Afterward, treat your tummies to a dinner under the lighting stars enjoying traditional entertainment.
Jumeirah Beach Hotel, at Palm Jumeirah Dubai, provides a lovely beachfront setting, excellent facilities, besides free access to the Wild Wadi Waterpark. It is where your kids will be amazed by The Kids' Club enjoying the play areas and fun activities including face painting, crafts, sports, and film nights.
For some entertaining indoor activities, treat your kids to the largest theme park in Dubai, IMG World of Adventure. Waterparks are also a great way to cool down and there are lots of them in Dubai like Aquaventure Waterpark and Splash 'n' Party.
Families would love to pay other attractions a visit such as: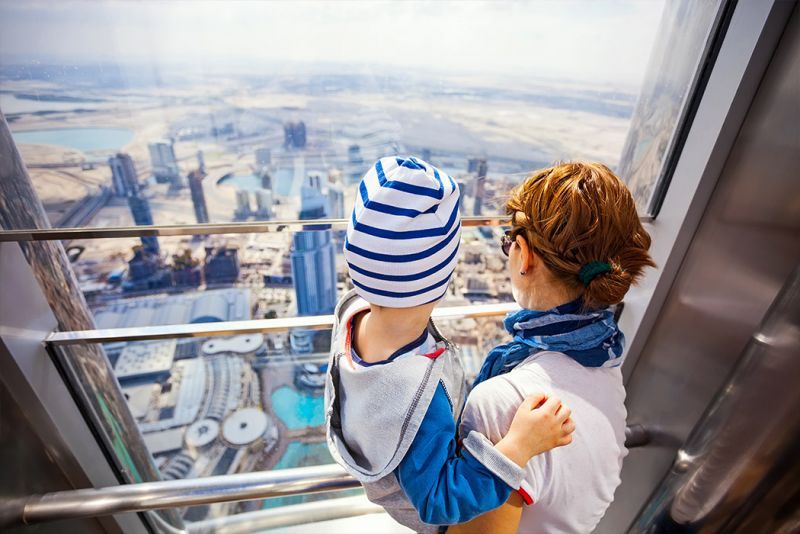 3. Orlando, Florida
Orlando is one of the best family vacation spots in the world. It is made for family vacations and getaways where there are multiple choices for you to engage and make memories with your precious family.
Head to Disney World, one of the largest themed attractions around the globe, it is a thrill for the kids. With two waterparks and four theme parks, it is a fun-real experience for your kids. You will be amazed too!
If you want to do some shopping and enjoy some live music, then Disney Springs has something for you. Disney Springs also is a great choice if you want the whole family to watch a movie together.
This is to Potterheads. The Wizarding World of Harry Potter at Universal Orlando Resort is a magical spot. There you will get introduced to the Harry Potter World with a Hogwarts ride, a mix between a coaster and a 3D ride.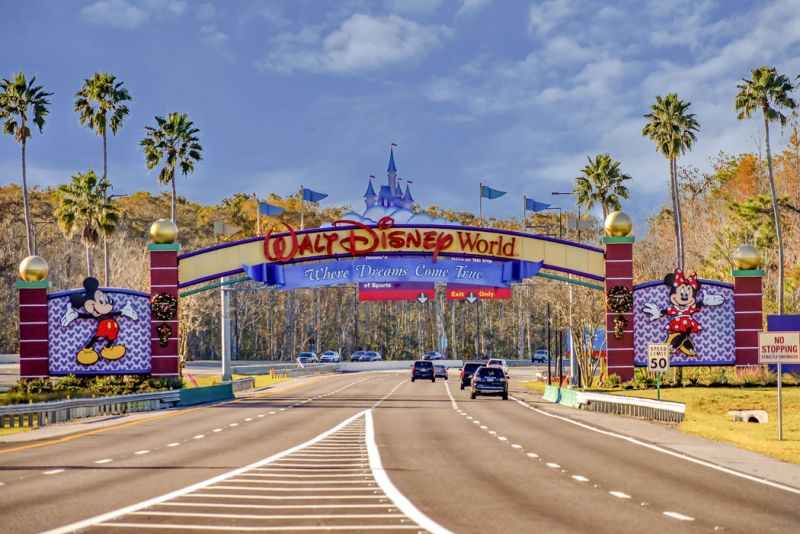 4. Lisbon, Portugal

Welcoming and supportive of families, the city of Lisbon makes a great family vacation spot. The city values the meaning of family, so it is a real place where you and your family will feel welcomed, appreciated and treated so nicely. You will be amazed by how restaurants and hotels are understanding and patient with you during your visit.
A trip to Lisbon with your kids features beach trips, cable car rides, a visit to one of the most beautiful aquariums in all Europe. If you are seeking a family-friendly destination, Lisbon should be on your list. The city provides various sights and activities suitable for children of all ages.
Martinhal, a mini-chain of luxury hotels in Portugal, is a great accommodation option. The kid's club, for 6 months to early teens years, provides babysitting services, and pajama parties.
Basilica da Estrela is a very popular park in Lisbon. You can enjoy live music at the bandstand in the summer. The playground is quite amusing for kids. Larger-than-life lions and giraffes play as the framework for the slides. The park will also get you to see the local parents and children hang outs on weekends.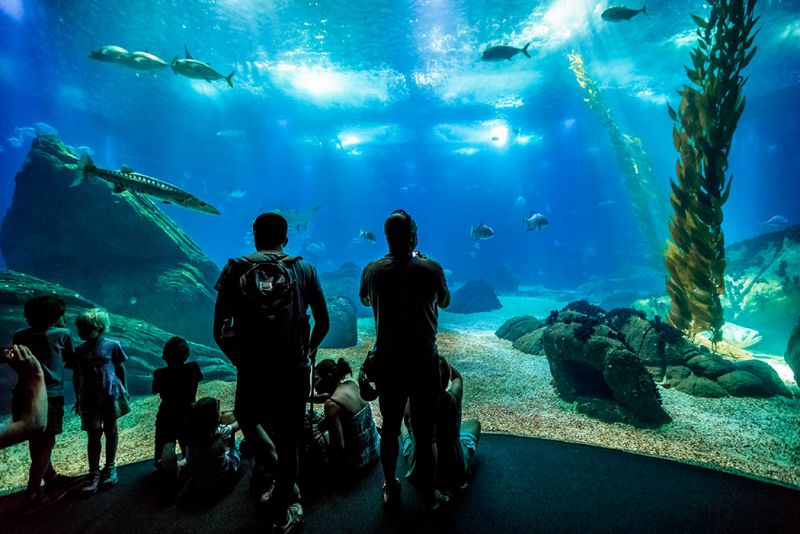 5. Barcelona, Spain

Barcelona is there for you and your family. The city is a very popular family vacation place, as it offers a lot to kids.
Head to La Rambla, it shouldn't be missed. You will start at Plaça Catalunya reaching down to the port. You and your kids will be treated to animal stalls, painters, artists and street performers. You will definitely enjoy the experience.

Here is to relax… Barcelona's coastline is dotted with a set of beaches. They are worth it! We recommend you The Olympic Village beaches, as they are extra child-friendly. They have a playground and a climbing structure of a spider's web.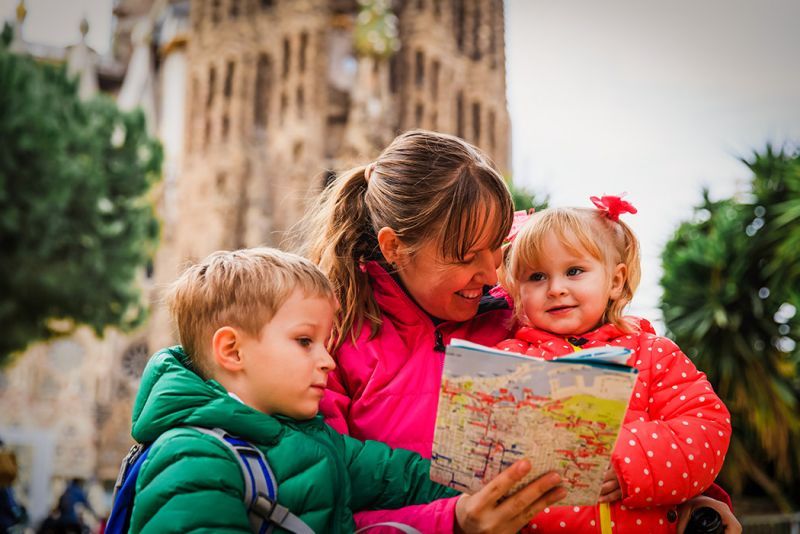 Family vacation is not a nightmare. The dad and mom can relax, the kids can swim and play, and nobody will be bored.

This is your guide to help you to find a destination that's entertaining for the grown ups as well as suitable for little ones.