Its waters are crystal clear. Its beaches pristine white sand. A typical vacation day by the side of Tanzania Safari Tours is in Zanzibar that involves sipping fresh coconut water on the shore in perfect relaxation. It's peaceful; idyllic. It's not hard to see why Zanzibar is one of the best off the coast of Tanzania. What's more, the island is home to a vast and beautiful array of marine life, offering fantastic snorkeling and diving experiences to travelers.
Zanzibar is certainly an ideal haven for getting away from it all, and it has a distinct ethnic history that not only contributes to its charm but also makes it an all-around Tanzania Safari Trips that travelers dream of.
To make sure you enjoy the best of everything the island has to offer, we've master-crafted a list of 6 best things to do in this east African archipelago:
1- Explore the streets of Stonetown

'Immersed in history and brimming with charm, Stone Town makes getting lost absolute FUN'!
Sitting on the west coast of Zanzibar, Stone Town is an incredible mashup of Arab style buildings and beautifully carved wooden doors. From the winding streets to the bustling craft market to the historic museums, you can temporarily lose yourself (both mentally and physically) in the maze and magic of this buzzing town.
Immerse yourself in the local culture by trying the town's exquisite cuisine or just keep on strolling through the streets, unveiling unique little spots at every turn.
Pro Tip: Take an evening stroll towards the famous night market in Forodhani Gardens on the seafront and savor the aromatic seafood cooked to perfection.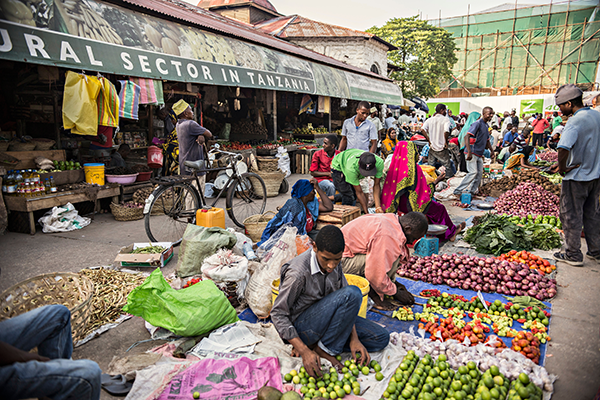 2- Sunbathe at the virgin beach of Nungwi
'Nicknamed as the Jambo Square, the Nungwi beach is said to exhibit its own sunshine of the sky above'
Once a famous dhow-building center, Nungwi is a simple fishing village that has emerged as a major tourist attraction, thanks in part to its stunning sunsets and spectacular beaches. The result: Old world village brimming with modern life. Still adorned by the fishing sails - a scene unchanged from centuries – Nungwi is your perfect respite to soak up some sun while dipping your toes in the sea. Check out Zanzibar Beach Guide for a beyond imagination experience.
The real highlight, though, remains the golden sand beach which is ranked 43 on CNN's list of 100 best beaches in 2017. Nungwi's vast coastline is wide open for all-day water activities in some of Africa's most pristine, coral reef-rich waters. In fact, it's one of the rare-most Zanzibar beaches that are unruffled by severe undulations of low and high tides, making it a Mecca for water lovers.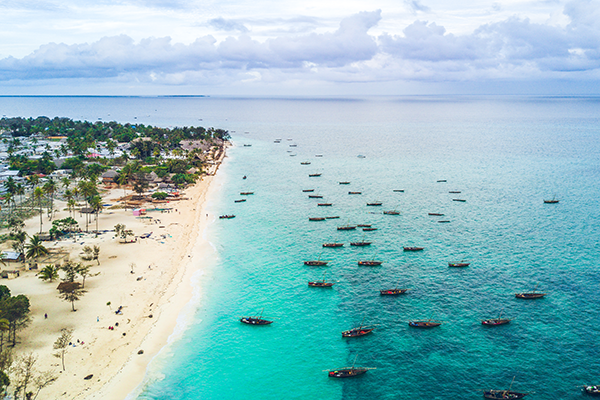 3- Prison island: on the trail of giant turtles
'Come home to an old quarantine isle, huge tortoises and snorkeling in pristine waters of Prison Island'
Somberly-named Prison Island has a dark past as a former detention center for slaves. Though the practice has long since ended, the island has not erased all memory of its past, and the Slave Trade museum is well worth a visit. The island has a new purpose, though, one that feels uplifting: Prison Island is now a nature reserve for giant tortoises. Just a half hour's boat ride away from Stone Town is one of the best places in the world to meet majestic tortoises in the wild through Best Safaries in Tanzani.
Among them is a 180-year-old giant tortoise that soon makes it evident how it enjoys pampering just like the rest of us. What's more? You can also grab the once-in-a-lifetime opportunity to feed your newly found friends in the afternoon.

Pro Tip: Provided you are gentle and courteous, it is perfectly fine to touch these placid creatures and share a memorable time with them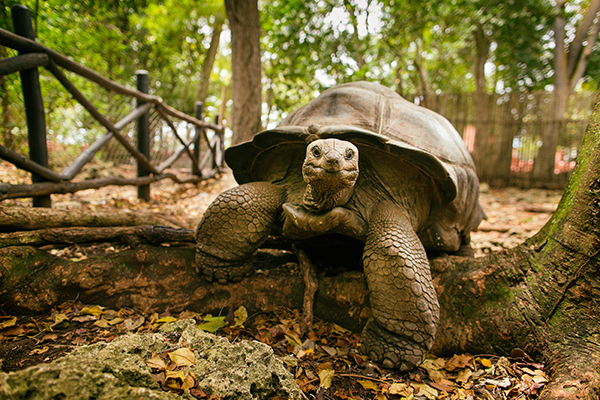 4- Spot rare Zanzabri animals at Jozani forests
'Now you don't have to fly to mainland Africa for a wildlife safari'
One of the last few indigenous forests left in Zanzibar, the Jozani national park is where you'll go on a steamy forest safari through the towering mangroves and palm trees. Home to the endangered red Colobus monkey, this scenic green forest also offers the rare sights of shy bushbabies and the incredible Zanzibari Leopard.
In addition to observing the wildlife, tourists can follow a forest nature trail, trek their way through the lush mangroves, and enjoy some refreshments at the small cafés and craft stalls nearby. What's more? You can also combine your Jozani visit with the Spice Plantation Tour and unveil why Zanzibar is called the Spice Capital of the world.

Warning: The red Colobus monkeys are wild animals, so travelers are advised not to get closer than 4 meters or try not to stroke or feed them, even if they're cute.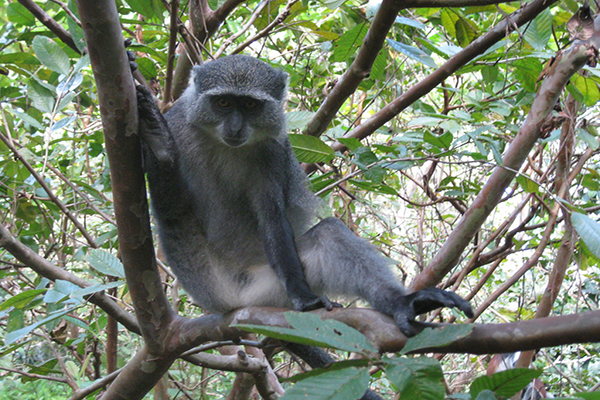 5- Get set for a full-moon party at the Kendwa rocks
'Party all-night with Hakuna Matata vibes'
Head up-North towards the bijou resort of the Kendwa rocks and unveil a full moon party at the white, sandy grounds in an African style. Embrace yourselves, hardcore party-lovers! Every month, the whole town of Kendwa comes together and lets its hair down with a riot of firelight to eat, drink, and dance under the moonlit sky.
What makes it a pure treatment is the fact that it is very much a local affair. From the finest Zanzibari DJs and singers to the amazing acrobats, fire eaters and dancers, the party has an authentic African feel throughout. With a meager entry fee of $15, it is one of the best things to do in Zanzibar.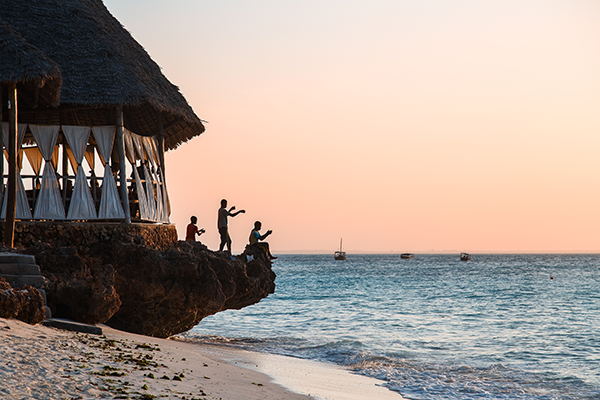 6- Check out the spice plantations
A taste of Zanzibar's exquisite spices'
Kudos! You're in the best part of the world if you happen to be a spice lover. Zanzibar is regarded as the 'Spice Island' and there's no better way to immerse yourself in local culture than learning about its richest industry. Visit the famous Darajani Bazaar and get nature in your bag.
While taking a spice tour might not be to everyone's taste, believe us, it is a truly fascinating, flavorsome and fragrant experience! You'll not only be learning about them but also be smelling, touching and sampling the spices that flavor the cuisines from all across the world.
Visitors can choose from a wide range of plantation tours and walk around winding streets with special tour guides who will tell you everything from the origins of the industry to the wide variety of spices that Zanzibar trades in. Savor a locally prepared lunch, a true treat for the culturally curious and the foodies alike!