Are you looking for the best Middle East country to visit in 2021? Middle East cities can give you the most unforgettable adventure of your life. Most of the Middle East cities are rich in history and different cultures that you will be amazed to explore. Here are some of the best places in the Middle East that you should start planning to visit soon.
Egypt
Egypt is one of the most interesting places in the Middle East to visit at least once in a lifetime. It is most famous for the Great Pyramids of Giza Khufu, Khafre, and Menkaure. Take a walk through the footsteps of the great pharaohs who were buried inside the pyramids. Egypt is also famous for its ancient temples and monuments that date back thousands of years ago. There is so much more to explore in Egypt other than Cairo and the pyramids. You should definitely visit Luxor and Aswan to enjoy sailing away onboard a luxurious Nile cruise and witness the beauty of ancient relics and monuments along the way.
To make your visit to Egypt more fun and relaxing you should book a trip to a place on the beautiful Red Sea like Sharm El-Sheikh, Hurghada, Dahab, and many more destinations to choose from. Egypt is always enjoyable whether you are traveling solo or with family or friends. If you are an adventurous soul, you might like to go on a combined trip of Egypt and Jordan, Egypt and Turkey, or Egypt and Dubai for instance.
Experience the majestic land of pharaohs and book one of our Egypt Tours!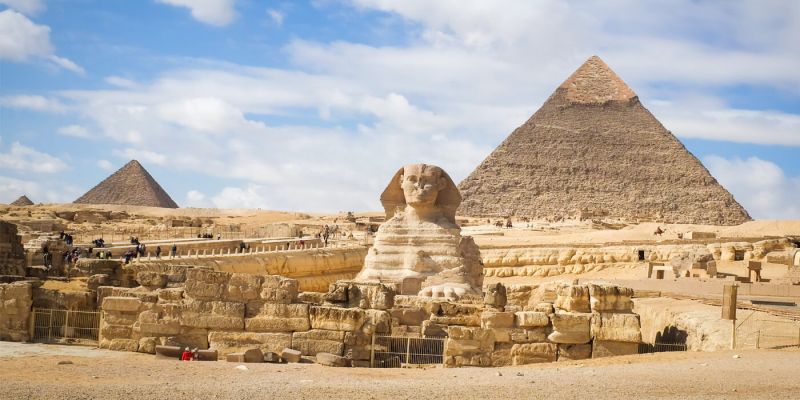 Jordan
Jordan is a beautiful Middle East country that has so much to offer. Known as the "Lawrence of Arabia", Jordan is a must visit destination if you are interested in exploring the Middle East. It is well known for its old civilizations and ancient structures. Most famous is Petra, a beautiful city in Jordan, that is said to be almost 2000 years old. Hospitality is a great part of the Jordanian culture, so everywhere you go there you will definitely get a warm welcome.
Petra is known as the rose-red city for its Martian red sand and mountains, one of the best Middle East cities you should never miss to visit. What makes the city of Petra so special is that it is carved into the mountain and it is thousands of years old. Also, you shouldn't miss to visit Mount Nebo, one of the most special holy sites, that is said to have been traveled by prophets during ancient times. Sail the salty Dead Sea, explore Petra's ancient structures, get amazed by the wonderful hills, desert valleys, and amazing starry skies at night. Jordan is one of the best places in the Middle East that can give you the most unforgettable adventure.
Check our 10 best Jordan Travel Packages, and Don't Miss Out!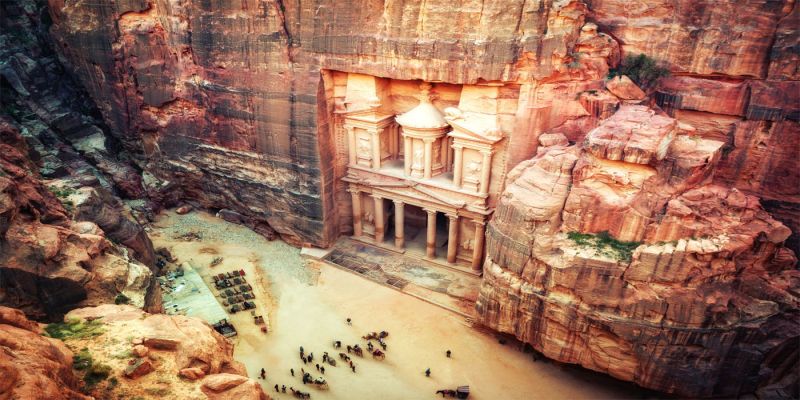 United Arab Emirates
When planning a visit to the Middle East, you can't miss visiting the United Arab Emirates, especially Dubai, one of the most beautiful Middle East cities. Dubai is home to the world's most luxurious and technologically advanced hotels, shopping malls, restaurants, and much more. Dubai is most enjoyed in winter and springtime, but people visit Dubai all year long as there are so many activities to enjoy throughout the year. You can plan a 5 day trip or more to Dubai and still feel like you didn't get enough of its beauty. Dubai and Abu Dhabi excursions and Dhow cruise tours are some activities you can't miss. From modern Dubai excursions to desert safaris and classic tours, Dubai is the destination that can give you an amazing experience.
There is so much fun Dubai can offer. You can choose between going on a private tour or a small group tour with family and friends or even with a group of new people and get the chance to make some new friends. Dubai is a unique city especially at the time of Christmas and New Year celebrations. Don't miss the chance to be at Burj Khalifa on New Year's eve to enjoy the fireworks and breathtaking display on the Burj Khalifa at 12 am. Dubai also can be enjoyed as a combined tour with Egypt, Turkey, or any other Middle East country of your choice.
Choose from a variety of Dubai Travel Packages and plan your trip with experts!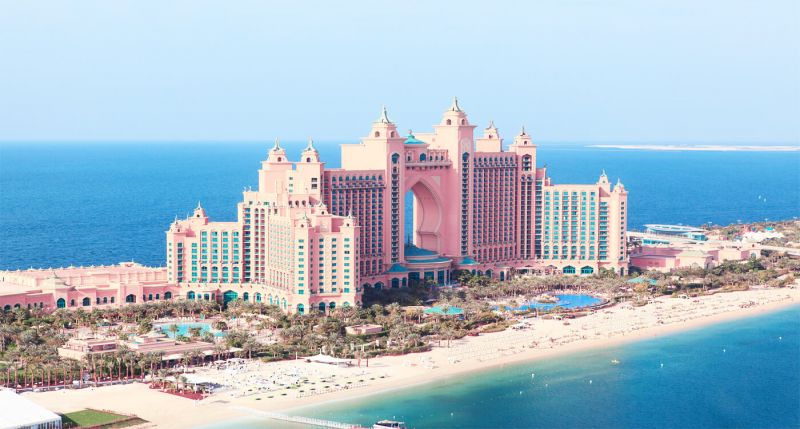 Oman
Oman is the paradise of the Middle East. It is well known for its majestic beauty and splendid sand dunes, beautiful mountains and beaches. Oman is considered as one of the most beautiful pearls of the Middle East. The country is a perfect combination between history and culture where you can enjoy visiting the fort of Nizwa, enjoy the beauty of Wahiba sands desert, spend time with some locals and blend in the Omani culture, shop at the Muttrah market, and experience the bedouin style. Get to know about the history of Sultan Qaboos Grand Mosque.
Oman can be enjoyed all year round with a variety of Oman travel packages, day tours, and shore excursions. You also combine Oman and one of the other beautiful Middle East countries like Egypt, Jordan, and more.
Check our top Oman Tours and travel packages Now for an unforgettable experience!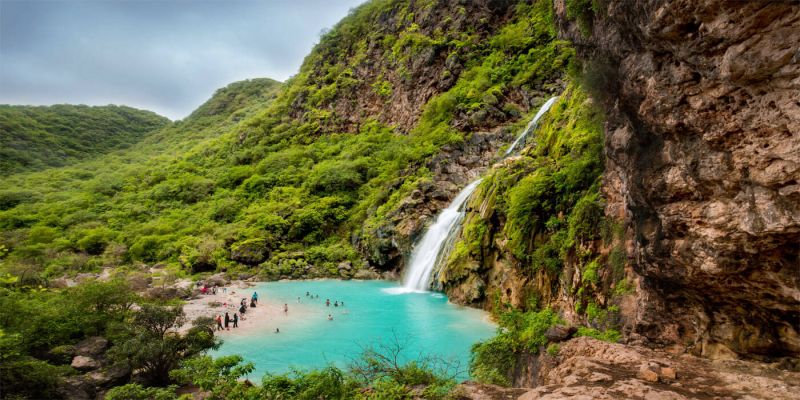 Turkey
This unique country that touches the edges of two continents, Europe and Asia, is well known for its splendid nature and beauty. A trip to Turkey will guarantee you the amusement and fun you are looking for in a trip to the Middle East. With all the amazing sights, history, culture, architecture, and even shops, Turkey is a country you should definitely visit at least once in your life. Don't miss the chance to visit Cappadocia and get on a hot air balloon ride as you will experience one of the most amazing balloon rides you can ever take in the whole world. Also, you shouldn't miss the chance to visit Istanbul, Konya, and Kusadasi.
Check top Turkey Vacations and get ready for your adventure!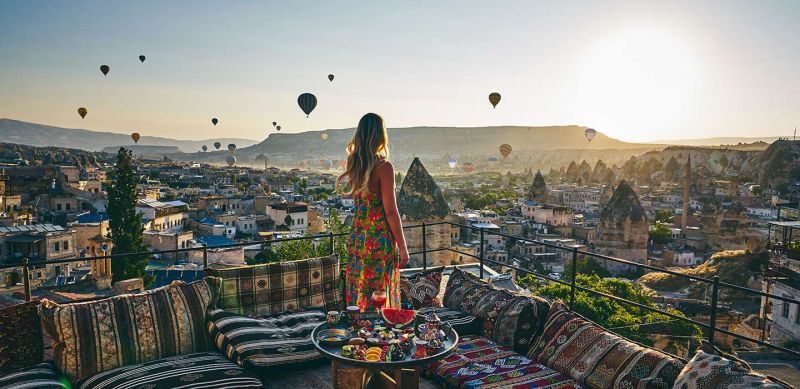 Qatar
Qatar is one of the best places to enjoy modernity and amazing architecture, especially in Doha. You can enjoy a desert adventure for an unforgettable experience in such a beautiful Arab and Middle East country like Qatar. It's a country that has a lot to offer for both first-time visitors and those who visited before. You can choose to take a stopover tour in Qatar or extend your stay to a full Qatar tour package. Enjoy Qatar Katara Cultural Village, Museum of Islamic Art, Doha Corniche, and a lot more.
Check what Qatar Tour Packages have to offer.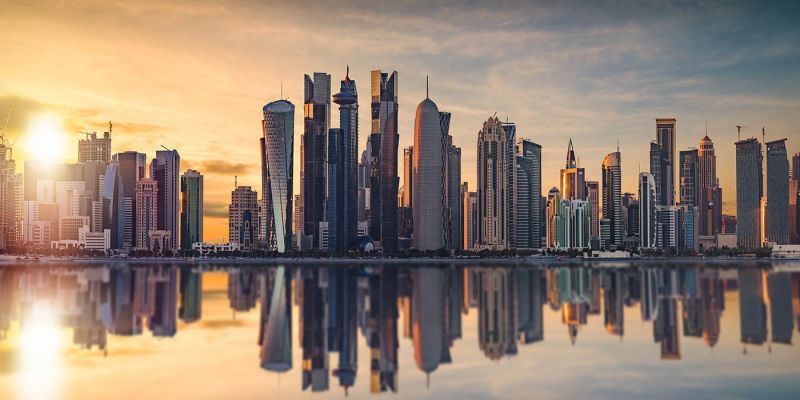 Lebanon
Lebanon is a beautiful country that shares its borders with countries like Syria, Palestine, and Cyprus. It is considered the smallest country in the continent of Asia, however, it is one of the most amazing and enjoyable Middle East countries to explore. With its wonderful coastline and amazing city of Beirut, Lebanon is a place you will definitely enjoy spending time in. The country is also well known for its cuisine that is preferred in so many places in the world. Lebanon is a charming Middle Eastern country that has both the traditional and modern history and culture to explore.